NORFOLK, Va. (WVEC) -- A press conference was held Monday afternoon to address the officer-involved shooting of 25-year-old India M. Beaty on March 19.
Two police investigators are on administrative duty after the incident.
"It's unfortunate that these incidents have taken place, it's certainly of concern to the police department and something we will take a strong look at," said Chief Michael Goldsmith.
The incident happened shortly before 1:20 a.m. in the 9500 block of Shore Dr. Members of the Norfolk Police Department's Vice and Narcotics Division were conducting a surveillance operation nearby when they observed a man and a woman arguing.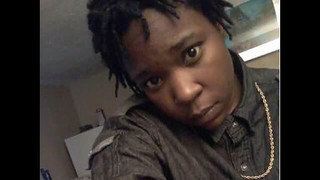 Police said a woman who was involved in the fight produced a handgun and threatened the man, who was unarmed. The officers got out of their vehicles and "provided verbal commands."
They said Beaty refused to comply with their orders and made a threatening motion with the handgun. The officers then fired their weapons, striking Beaty.
"You can see from the picture it would be hard to tell the difference between that and a firearm," said Chief Goldsmith.
Officers immediately began to provide first-aid. Medics were called, but Beaty died there.
The first officer involved in the shooting has been with the Norfolk Police Department for eight years and has been assigned to the Investigative Services Bureau, Vice and Narcotics Division for one year.
The second officer has been with the Norfolk Police Department for six years and has been assigned to the Investigative Services Bureau, Vice and Narcotics Division for four years.
Police said the officers' names will not be released during the course of the investigation.
They also said the weapon that Beaty had was a non-firing replica firearm.
Goldsmith said in a statement: "Any loss of life is tragic. This morning's events affect not only my officers and Ms. Beaty's family members, but our entire community. My thoughts and prayers go out to Ms. Beaty's loved ones, and we appreciate the public's patience as we continue this investigation."
Wray said the officers were in plain clothes, and not uniforms, but they were wearing bullet-proof vests clearly labeled "POLICE."
The officers involved were not wearing body cameras.
During a press conference Monday, Goldsmith said "We are confident that we can do a fair and impartial investigation. We are confident that we have established necessary bonds with our community that will trust us as we move through this process."
Beaty was the mother of four children. Her brother, McKinley Beaty, Jr. was shot and killed by two men outside a KFC restaurant in Duplin County, N.C. in 2014.
This is the third fatal officer-involved shooting in Norfolk this year, and the second within two weeks. There were none in 2015.