Good morning, it is Friday, April the 20th!
We're in for a long stretch of sunny, dry and very chilly weather. This time of the year our average high is pushing towards 70°, instead, we will be seeing highs more in line with early March, in the 50s. The overall pattern has been one not in favor of keeping the warm air in place and unfortunately, that pattern will persist.
Sunny skies right into the weekend with highs in the upper 50s and lower 60s.
By early next week, we begin increasing the clouds ahead of our next weather maker. Rain develops by Monday night and a prolonged period of unsettled weather stays with us into late next week.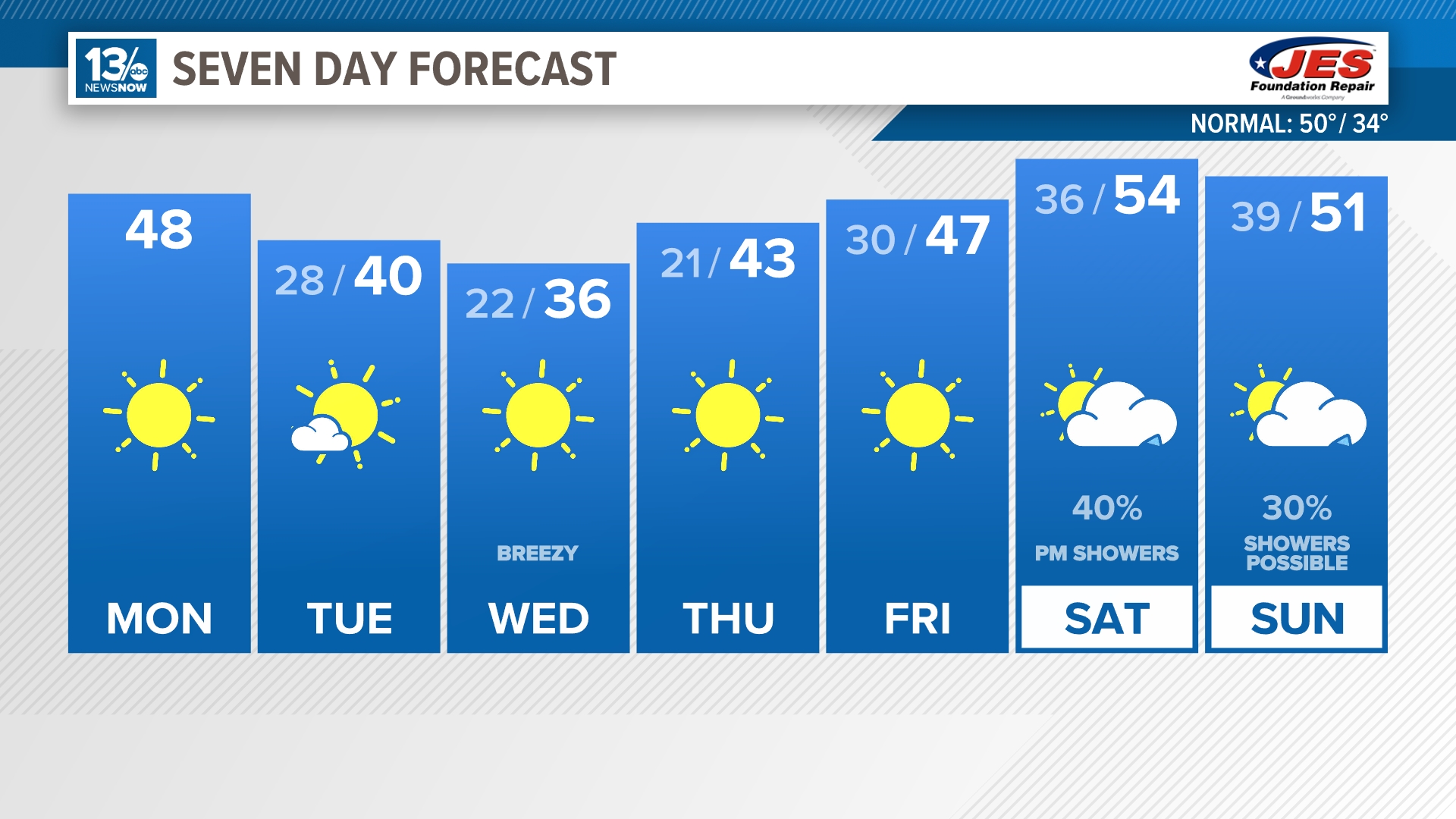 Stay connected 24/7 via 13News Now
Get the 13News Now App and the 13News Now Weathercaster App free in the Apple store.
13News Now Weather Twitter Page
13News Now on Twitter @13NewsNow