We're starting off the weekend with abundant sunshine, but throughout the day we'll see increasing cloud coverage. That all comes ahead of our next low pressure system which will mainly be impacting the southern and western portions of Hampton Roads late this evening and overnight. There is a risk for wintry precipitation is along I-64 and points southwest, but anything we see will result in minimal impacts and models are trending more toward this being a mainly rain event. Highs will only be in the upper 40s and low 50s.
An early rain or snow shower Sunday morning is possible, but then we see more sunshine for the second half of the day. highs tomorrow will still be well below the seasonal averages, topping out only in the upper 40s.
We'll finally get a taste of that Spring weather many of us have been waiting for by the end of the work week with temperatures climbing into the 60s!
Have a great weekend, everyone!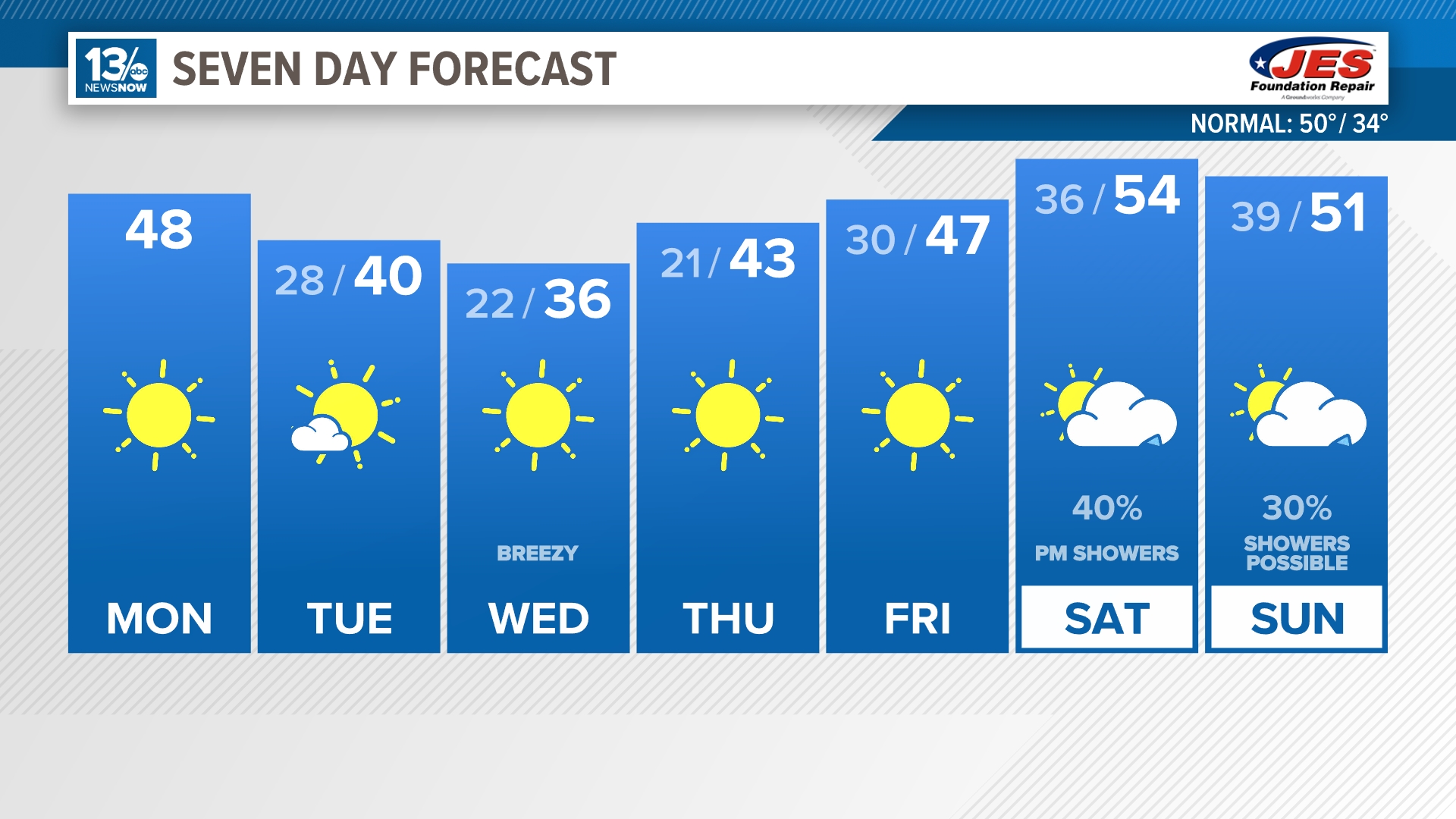 Stay connected 24/7 via 13News Now
Get the 13News Now App and the 13News Now Weathercaster App free in the Apple store.
13News Now Weather Twitter Page
13News Now on Twitter @13NewsNow