Expect mostly cloudy skies overnight with scattered showers developing late, especially for the southern half of our viewing area. There could be an isolated thunderstorm or two in the mix as well. Lows will drop into the upper 30s.
Some showers could linger into Sunday morning, so take the rain gear just in case. Otherwise, it'll be cloudy with increasing sunshine into the afternoon. Expect highs in the low 50s.
Our next storm system will bring rain to the area late Monday into Tuesday. Highs will climb back into the mid-50s to kick off the work week. As this storm moves off the coast, it'll become our fourth nor'easter. Models are indicating a chance for rain/snow Wednesday as the storm draws down cold air and moisture lingers. Stay tuned!
Have a great weekend!
Then, our attention turns to a likely fourth nor'easter developing off the coast late Monday. Right now, the forecast favors a wet scenario for us, but this could certainly change as some models are hinting at a slightly different outcome. For now, expect periods of rain beginning Monday night and continuing through Tuesday. Showers will start to taper off a bit on Wednesday. Several of the longer-range models indicate that the upper-level piece of the storm will linger into Thursday. With colder air in place by then, we could end as a brief wintry mix late Wednesday into early Thursday.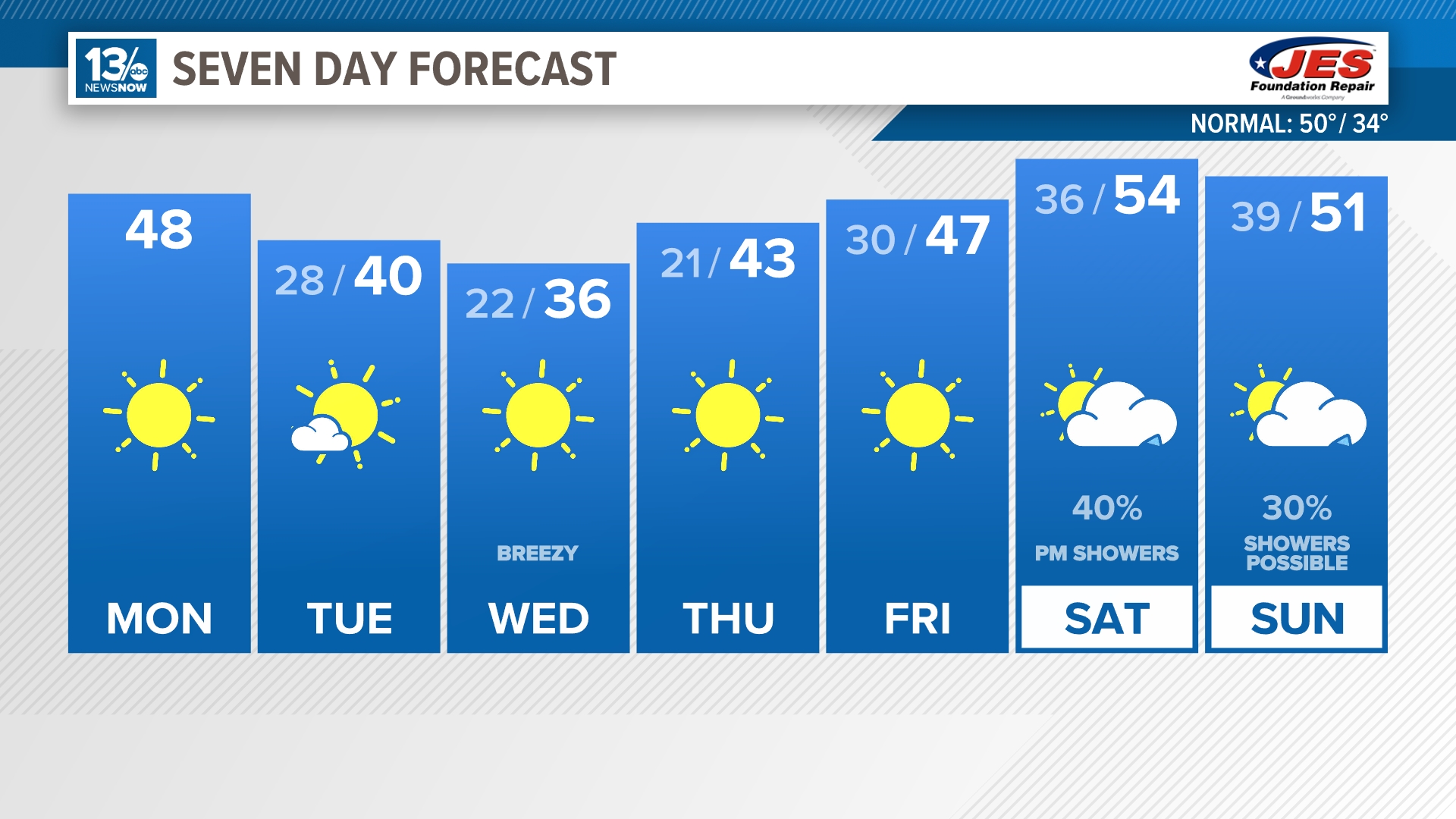 Stay connected 24/7 via 13News Now
Get the 13News Now App and the 13News Now Weathercaster App free in the Apple store.
13News Now Weather Twitter Page
13News Now on Twitter @13NewsNow