Good Thursday morning! A bit of a chilly start with temperatures across the region in the 40s. We can expect a partly sunny outlook for the day along with temperatures that vary greatly depending on your location. The reason for this will be our winds and where they are originating from. Winds out of the east and off the water will keep coastal locations in the 50s while farther west and inland we climb into the middle 60s.
Clouds lower and thicken overnight and an isolated shower can't be ruled out as we watch the potent storm system in the midwest which has been spawning all the severe weather heads in our direction. We don't expect widespread severe weather here but the Storm Prediction Center has placed the region once again under a marginal risk for some strong to severe storms by Friday afternoon.
Let's talk about Friday. It will be a mild yet unsettled day. Highs soaring into the lower 70s but along with showers through much of the day. Towards the later part of the day as a cold front approaches we see the risk go up for those storms mentioned above. Small hail and gusty winds will be the main threats. Most of the wet weather aside from a stray early morning shower wraps up by daybreak on Saturday. The weekend is looking like a relatively nice one, a bit cooler than last but seasonable.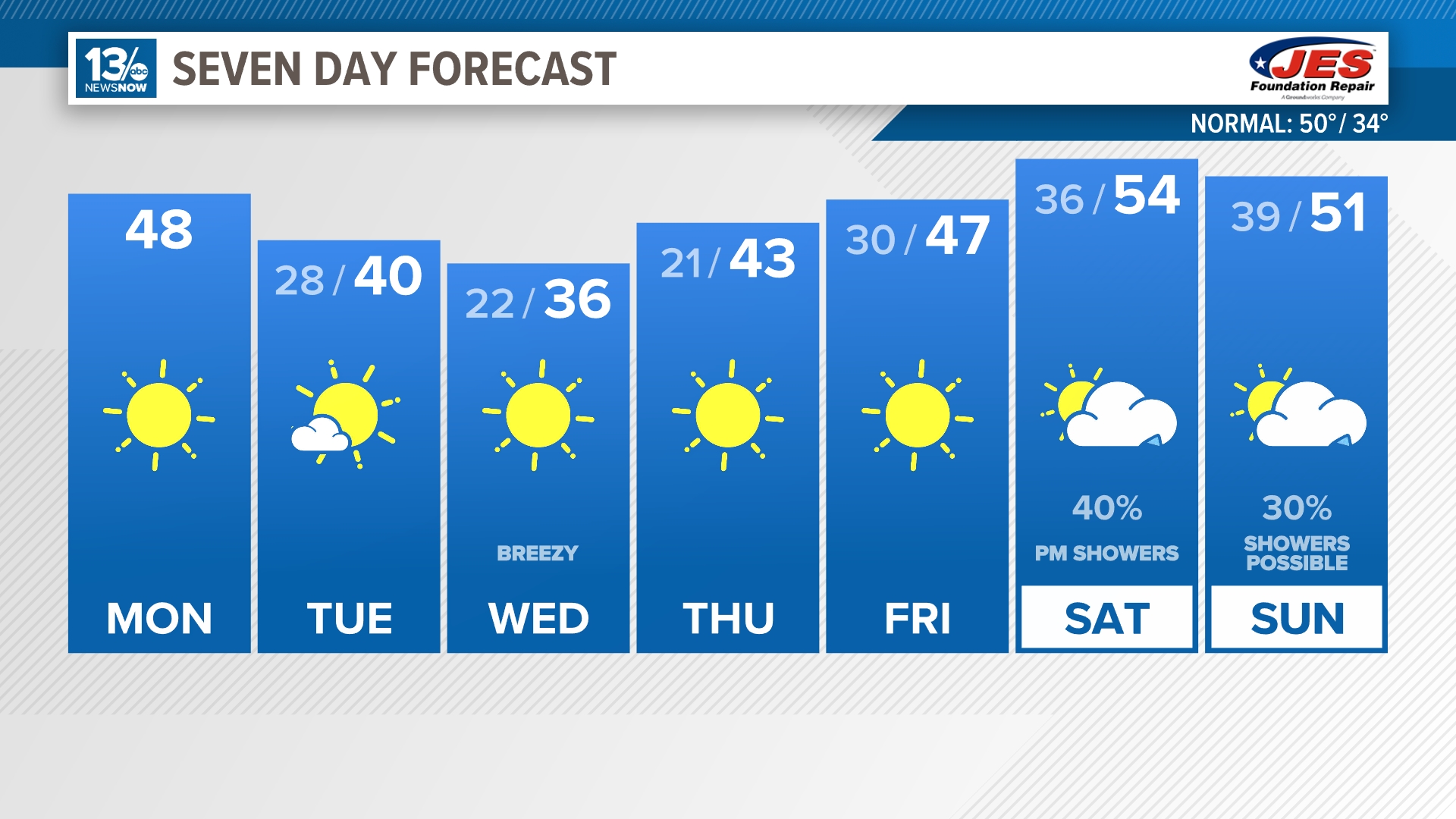 Stay connected 24/7 via 13News Now
Get the 13News Now App and the 13News Now Weathercaster App free in the Apple store.
13News Now Weather Twitter Page
13NewsNow on Twitter @13NewsNow
Stay updated on this and other stories by downloading the FREE 13News Now app now in the iTunes store or on Google Play.
© 2017 WVEC-TV