Good Friday morning! We're in for a beautiful end to the work and school week today! Thanks to high pressure anchored to our northwest we can expect plenty of sunshine, low humidity and really comfortable temperatures. Highs this afternoon topping out in the lower 80s, still above average for this time of the year.
The weekend ahead brings more of the same, partly to mostly sunny skies and comfortable high temperatures in the lower 80s.
TROPICS:
Jose has now officially become post-tropical or extra tropical meaning it now has fronts associated with it. Despite the name change, winds of tropical storm force are still being observed.
As of 2 AM Friday, Hurricane Maria is a Category 3 hurricane with winds of 125 mph. Maria is located about 85 miles east of Grand Turk, and will make a more northerly turn today. While the official forecast calls for Maria to remain off the US east coast, we could still feel some impacts, mainly with rough surf and rip currents. The path isn't set in stone, and it's too early to let our guard down.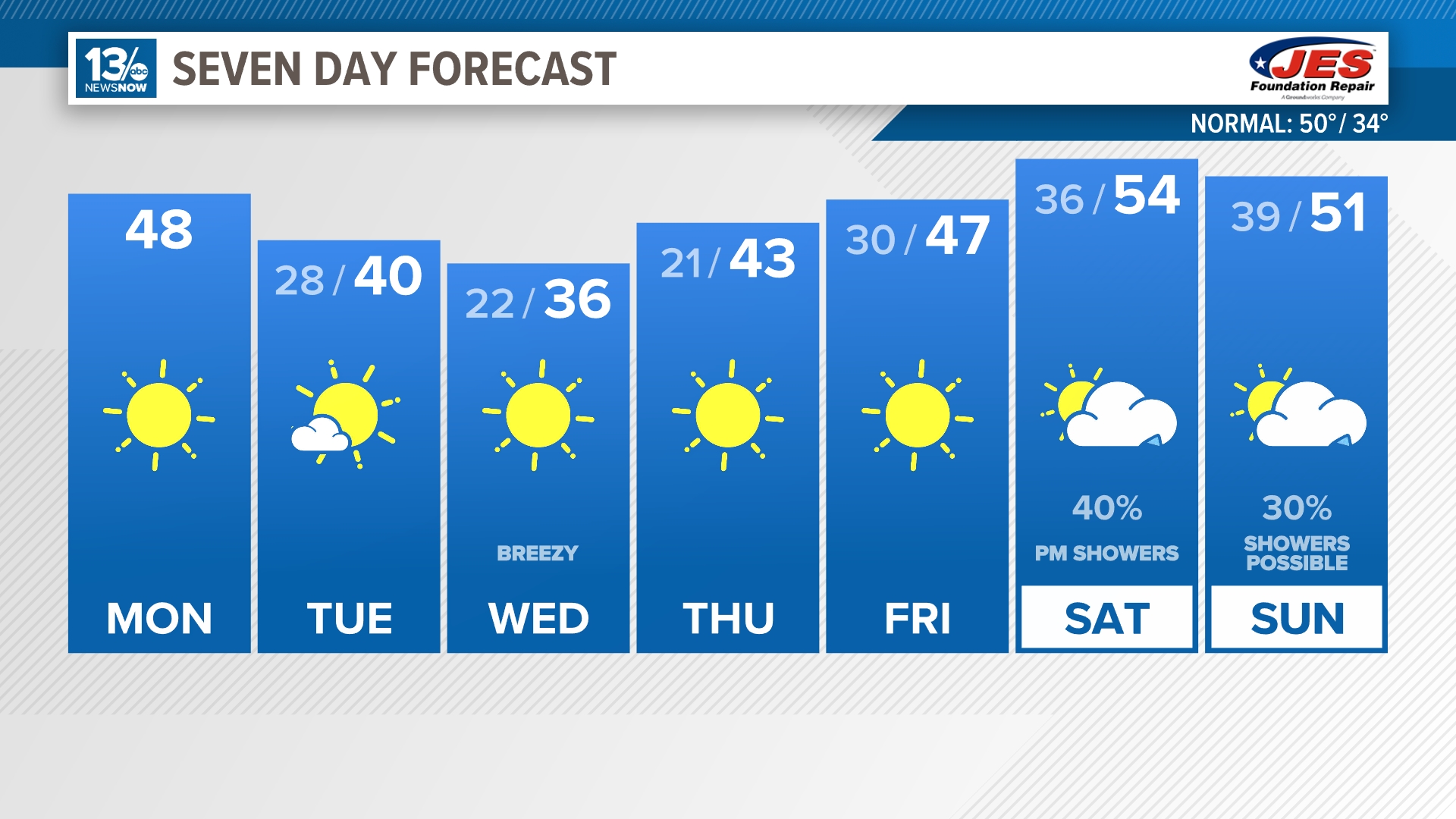 Stay connected 24/7 via 13News Now
Get the 13News Now App and the 13News Now Weathercaster App free in the Apple store.
13News Now Weather Twitter Page
13News Now on Twitter @13NewsNow
Stay updated on this and other stories by downloading the FREE 13News Now app now in the iTunes store or on Google Play.
© 2017 WVEC-TV