Good Sunday morning! Well it felt like we jumped ahead to June in terms of the weather we experienced yesterday, from highs in the 80s to evening thunderstorms. It's all about the numbers yesterday. Our official high at Norfolk International Airport was 81°, which tied the previous record for the date set back in 1930. That high pushed our overall average temperature for the month to 51.1°, now the 2nd warmest on record, the warmest February since 1890, 127 years!
We were holding out hope to see some rainfall from last night's storms and most places did, but not at the airport! Only a trace was observed keeping our .66" measurement which means we remain 3rd driest on record.
Now for the forecast...post frontal wind shift has pulled in some much cooler air today. Highs this afternoon nearly 30 degrees cooler than yesterday in the lower 50s. Sunshine gives way to increasing clouds tomorrow and the potential for a late day shower. Temperatures warm back up into the 70s on Tuesday and Wednesday could see highs back to nearly 80° again! Welcome to March! We're also looking at a few days of unsettled weather with showers on and off from Tuesday into Thursday morning.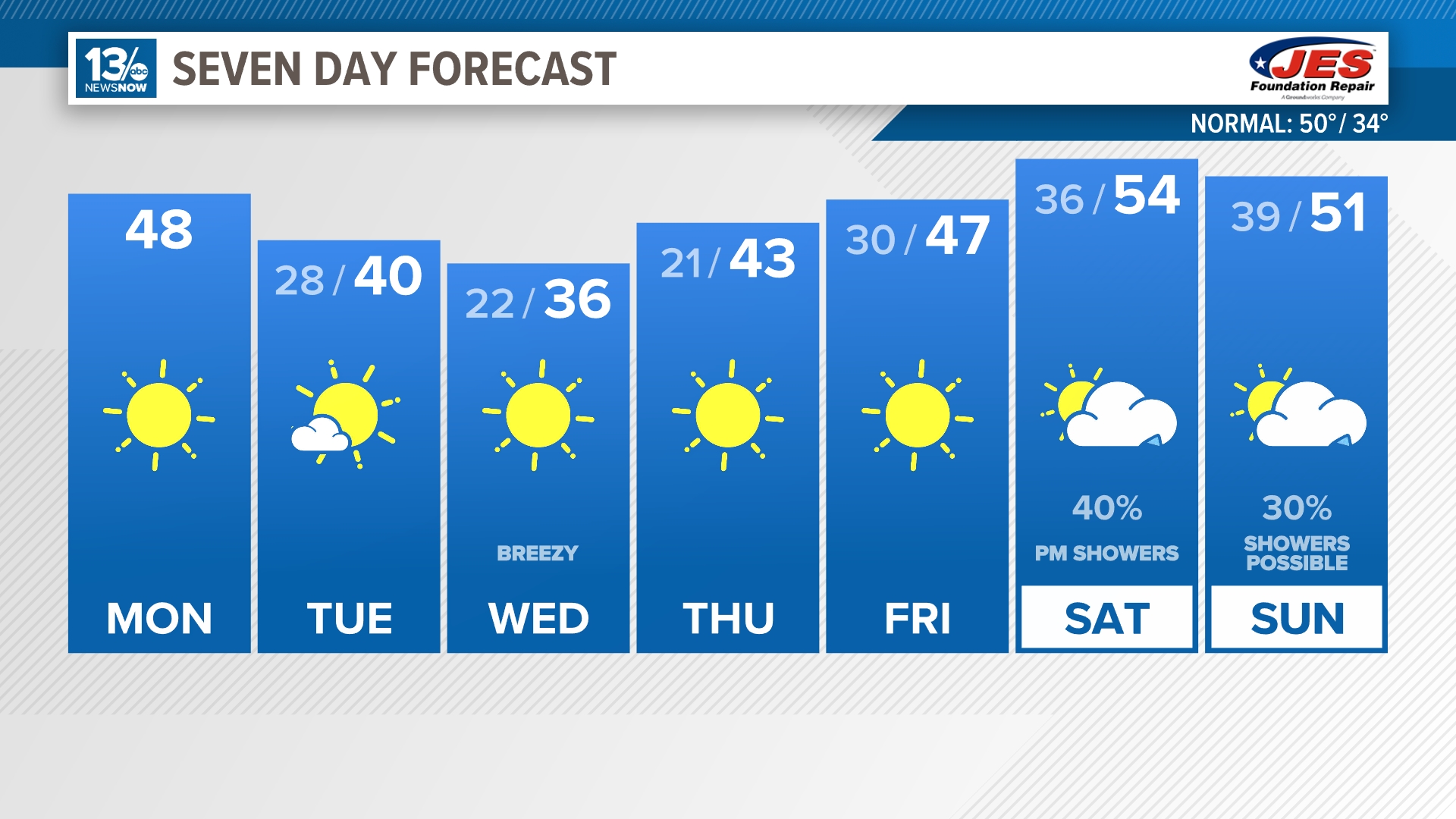 Stay connected 24/7 via 13News Now
Get the 13News Now App and the 13News Now Weathercaster App free in the Apple store.
13NewsNow on Twitter @13NewsNow
Stay updated on this and other stories by downloading the FREE 13News Now app now in the iTunes store or on Google Play.
(© 2017 WVEC)