Good Monday morning! Today is the unofficial beginning of the summer season and it will certainly feel like it as temperatures soar into the upper 80s and the humidity noticeably rises.
Towards evening our risk for an isolated shower or thunderstorm does increase but should be more of the exception and not the rule. Overnight clouds increase and the shower risk does go up region wide and we can expect those showers to last through our day on Tuesday along with slightly cooler temperatures around 80.
Partly cloudy skies return for midweek and it looks like a nice stretch into the day on Friday with my pick of the week being Thursday. High temperatures in the lower 80s and partly cloudy to mostly sunny skies.
Towards next weekend a front will drive south, at the same time a storm system looks to develop along the front, as of now this looks like it could bring a period of wet weather right in the prime of the weekend. We'll watch for changes. Enjoy the rest of your weekend!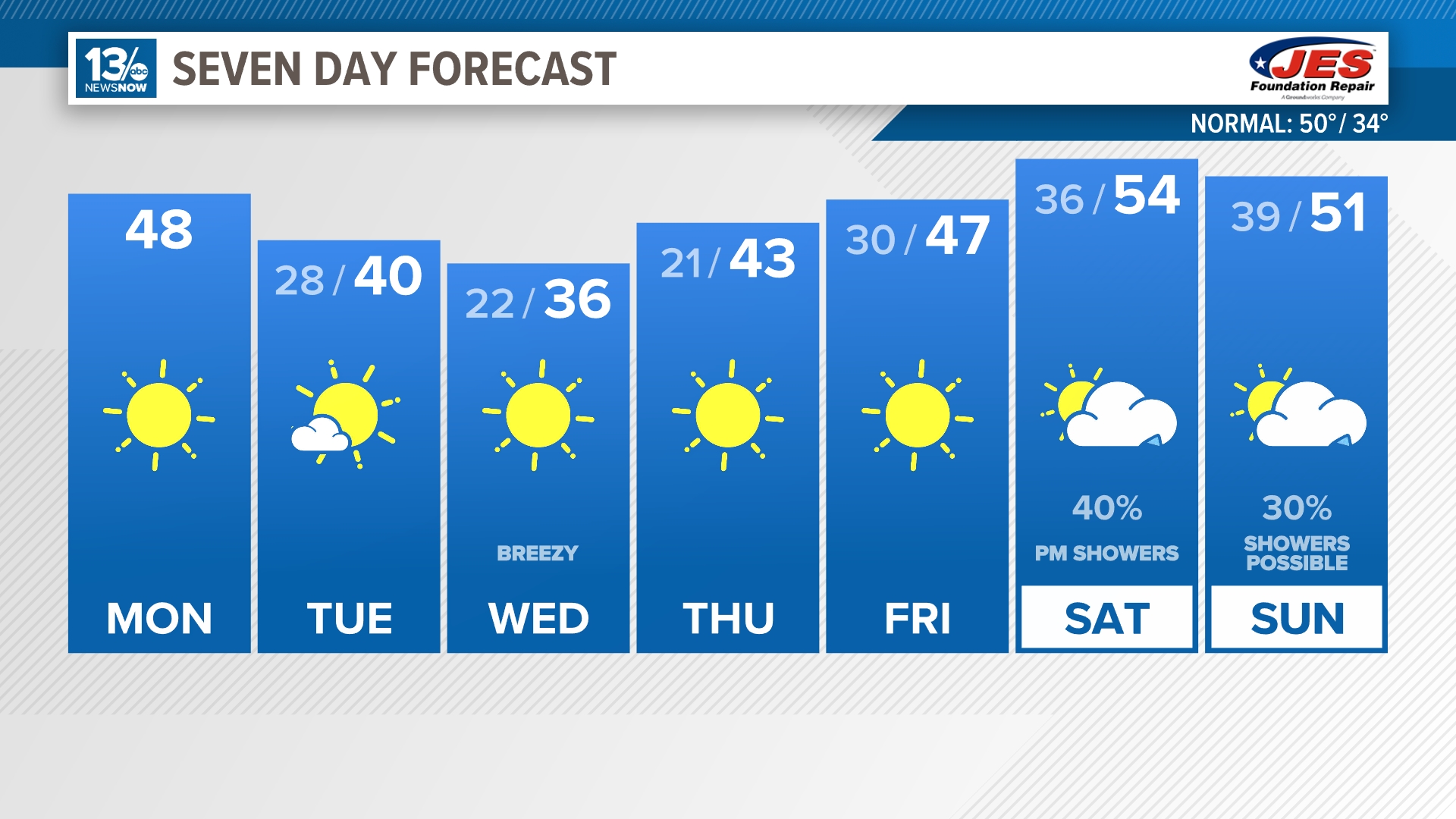 Stay connected 24/7 via 13News Now
Get the 13News Now App and the 13News Now Weathercaster App free in the Apple store.
13News Now Weather Twitter Page
13NewsNow on Twitter @13NewsNow
Stay updated on this and other stories by downloading the FREE 13News Now app now in the iTunes store or on Google Play.
© 2017 WVEC-TV