The first winter blast has moved in, bringing cold temperatures to Hampton Roads this weekend. Highs today were in the lower 40s, though it felt even colder when you factored in the winds. The good news is the winds will diminish later tonight, but it will still be cold with lows in the 20s.
As the Canadian high pressure builds in tomorrow, we can expect high temperatures to once again be in the upper 30s and lower 40s. We will warm up a little bit by Sunday, with highs in the upper 40s to near 50°.
We are in for a bit of a rollercoaster ride in temperatures next week though. A storm system will approach Monday, pushing temperatures into the 60s. With the warmer weather, however, comes some rain to start the week. Another storm system heads our way Tuesday night, knocking temperatures are right back into the 50s. We will then end the week with another push of Arctic air.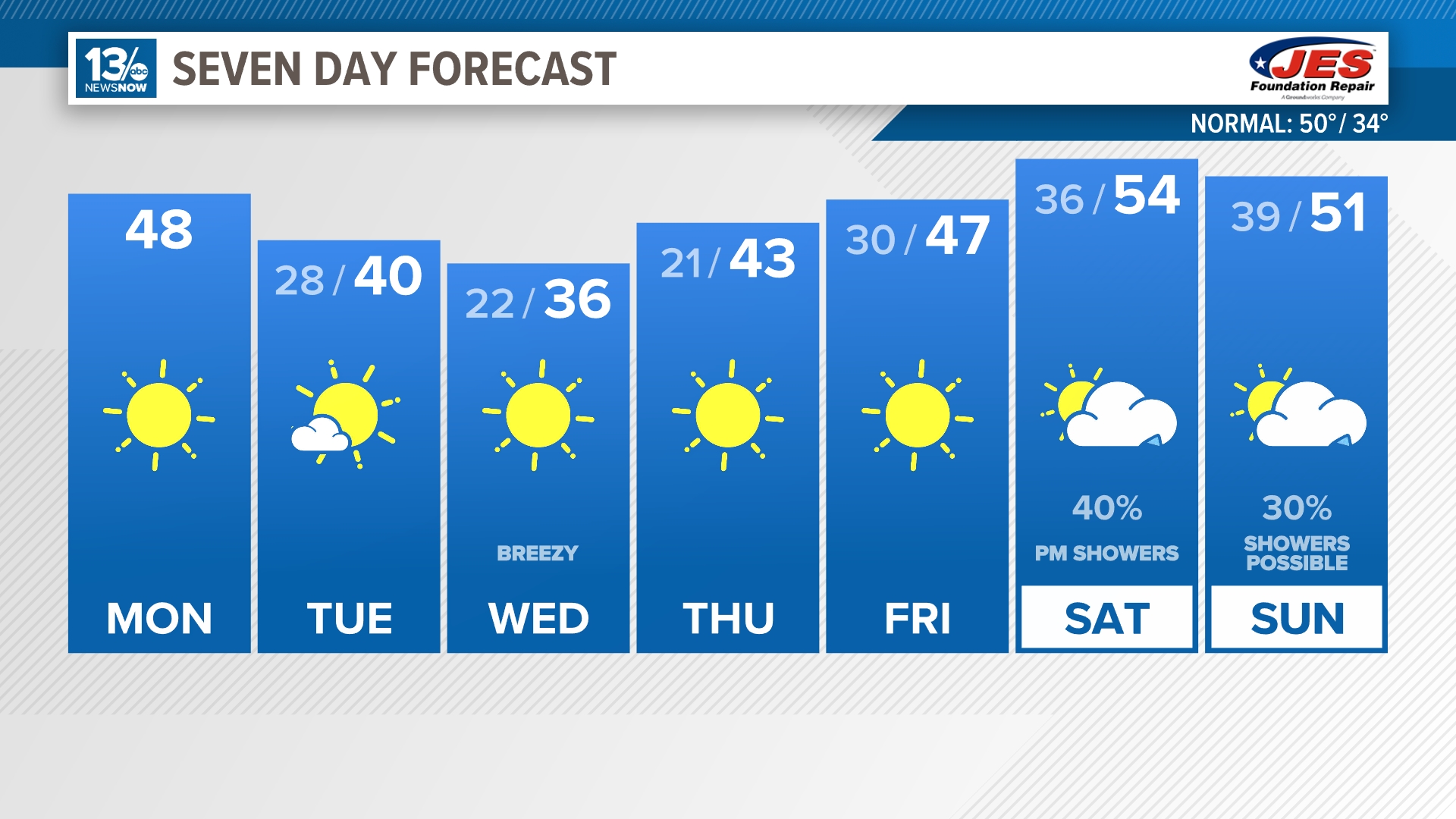 Stay connected 24/7 via 13News Now
Get the 13News Now App and the 13News Now Weathercaster App free in the Apple store.
13NewsNow on Twitter @13NewsNow