The big news over the next few days will be a slow moving storm that moves over us from the west and then begins to strengthen just offshore as it stays almost stationary through Sunday.

A few showers or storms are expected Thursday night (even 1 or 2 Thursday evening, especially in western parts of Hampton Roads). Friday should feature scattered showers or storms at times, with no particular time having any higher chance versus any other time. In other words: there is a good chance of a few storms even during the morning hours, as well as later in the day. Highs will be in the mid to upper 80s but with the high humidity it will feel like the lower 90s.
As the storm sits offshore Saturday we should see some more scattered showers or storms. The highest risk Saturday may be early, with a second band in the afternoon through night.
Sunday is a bit tricky, but we think the storm will still be close enough to bring some rain at times, along with breezy and very cool conditions for this time of year.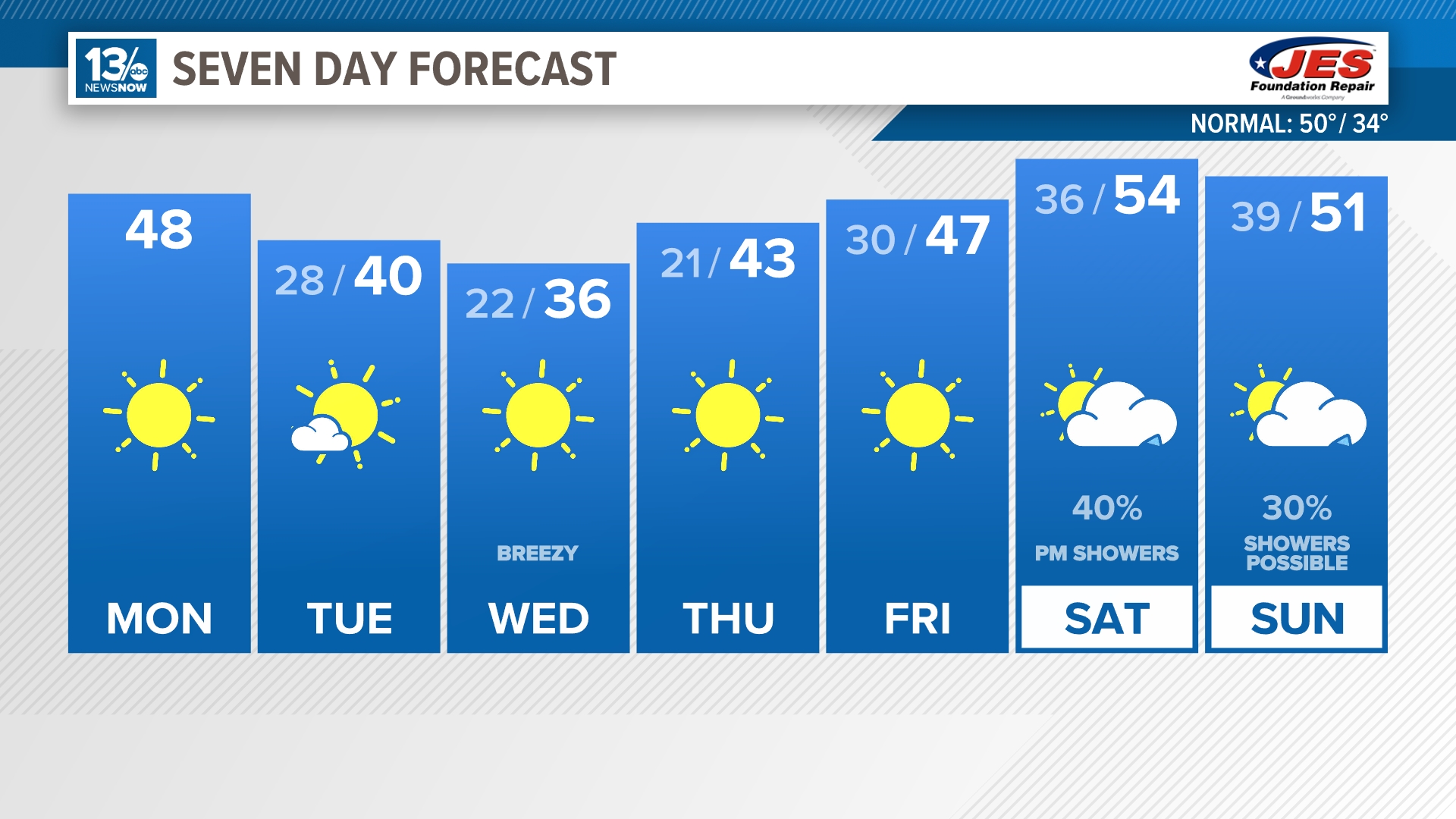 Stay connected 24/7 via 13News Now
Get the 13News Now App and the 13News Now Weathercaster App free in the Apple store.
13News Now Weather Twitter Page
13News Now on Twitter @13NewsNow
Stay updated on this and other stories by downloading the FREE 13News Now app now in the iTunes store or on Google Play.
© 2017 WVEC-TV