Rain will overspread the area tonight as an area of low pressure tracks across the area. The rain will be heavy at times. Fog will develop overnight, so be careful on the roadways if you have to be out. Temperatures will remain mild, right around 50°by tomorrow morning.
Sunday will bring another chance of rain through the day time hours, but the best chance of widespread precipitation comes yet again by the evening and overnight hours. It will turn breezy with winds gusting up to 20 mph. Expect highs to climb into the upper 50s, near 60°.
Rain chances stay in the forecast through the first part of the work week with temperatures in the 50s and 60s. We'll dry out and cool down late in the week.
Have a great rest of your weekend!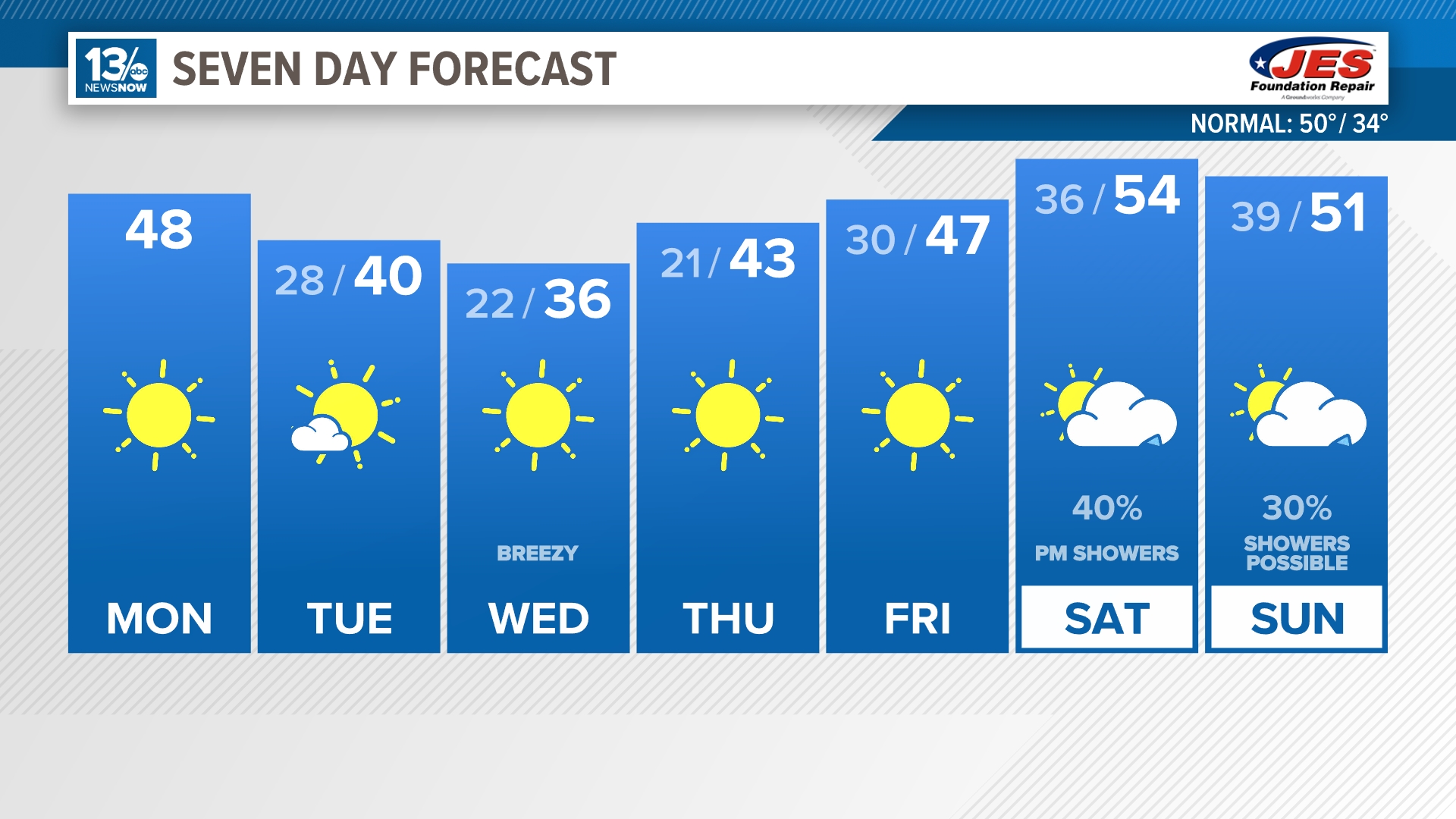 Stay connected 24/7 via 13News Now
Get the 13News Now App and the 13News Now Weathercaster App free in the Apple store.
13NewsNow on Twitter @13NewsNow
Stay updated on this and other stories by downloading the FREE 13News Now app now in the iTunes store or on Google Play.
(© 2017 WVEC)