Good morning, it is Monday, January the 22nd!
With weather like this it will be hard to head into work and school! The absolutely beautiful conditions from this past weekend will spill over into the work week. In fact, temperatures will be even warmer than they were this weekend in the coming days.
The setup paints high pressure centered off the coast pumping in our winds out of the south driving our temperatures upwards. As a cold front approaches from the west there will be a squeeze play in the atmosphere and we'll be stuck in the middle. Winds increase and become downright blustery during the day on Tuesday, gusting as high as 30mph if not more. This will push our temperatures into the lower 70s.
On top of the warmth we'll also be seeing lots of clouds along with showers becoming more widespread throughout the day. As temperatures warm and the cold front draws closer we can't rule out a few isolated thunderstorms later in the day as well. We aren't talking about an absolute washout tomorrow but some heavier downpours are certainly a possibility. Skies clear out quickly Tuesday night as cooler, drier air builds in for midweek.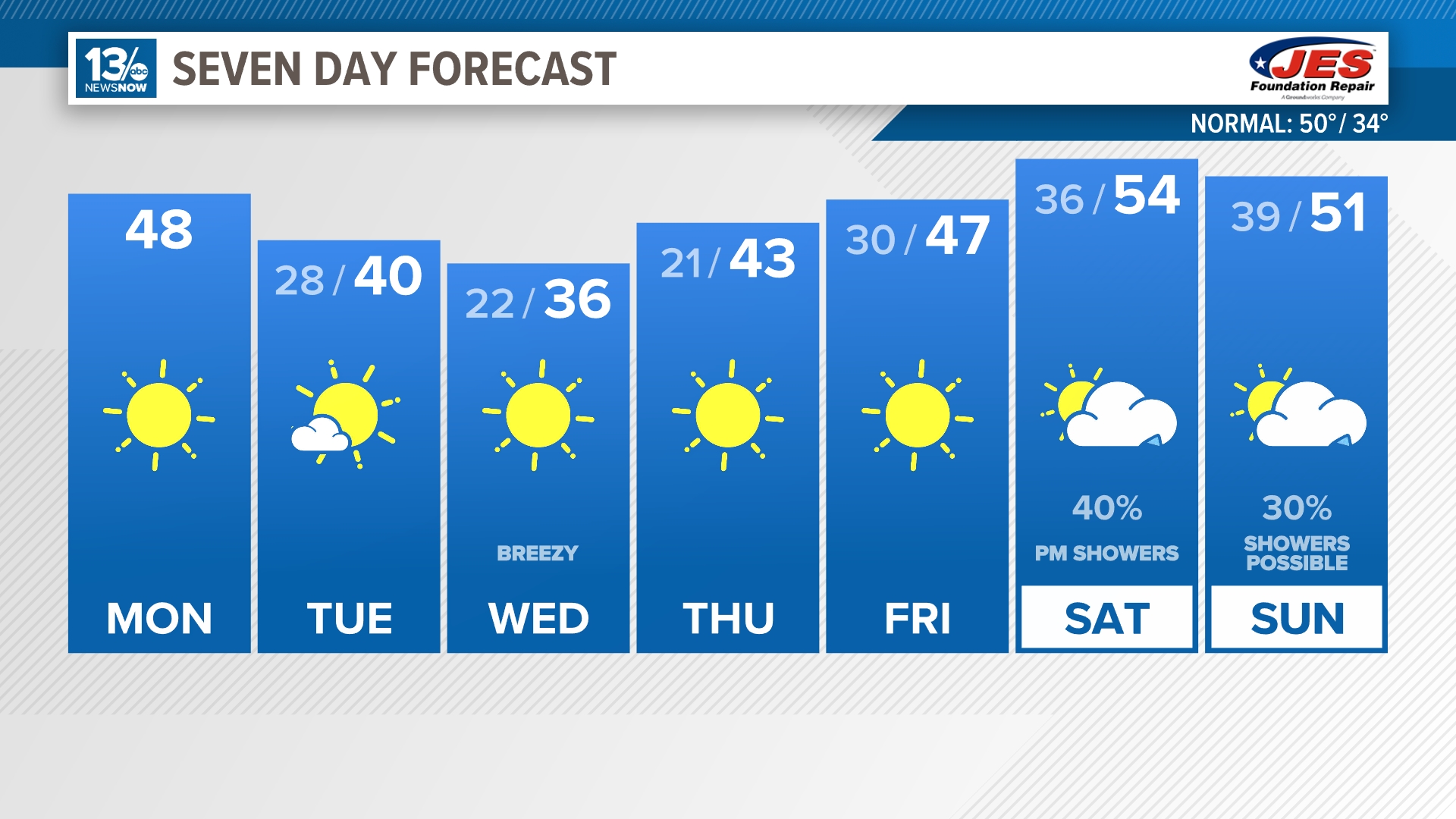 Stay connected 24/7 via 13News Now
Get the 13News Now App and the 13News Now Weathercaster App free in the Apple store.
13News Now Weather Twitter Page
13News Now on Twitter @13NewsNow
© 2018 WVEC-TV