High pressure continues to push offshore out ahead of an approaching cold front. That front will bring us a chance for rain late tonight into Sunday morning. In the meantime, it is quiet, but cold as we kick off the weekend. Temperatures will rebound into the mid to upper 60s by the afternoon. It will be breezy as well with winds gusting to 25+ mph.
Clouds will increase and scattered showers will move in Saturday late at night and linger into early Sunday before skies clear and it cools off a bit later Sunday. Expect highs in the low 60s.
Early next week will be cold before another even colder blast moves in just in time for Thanksgiving.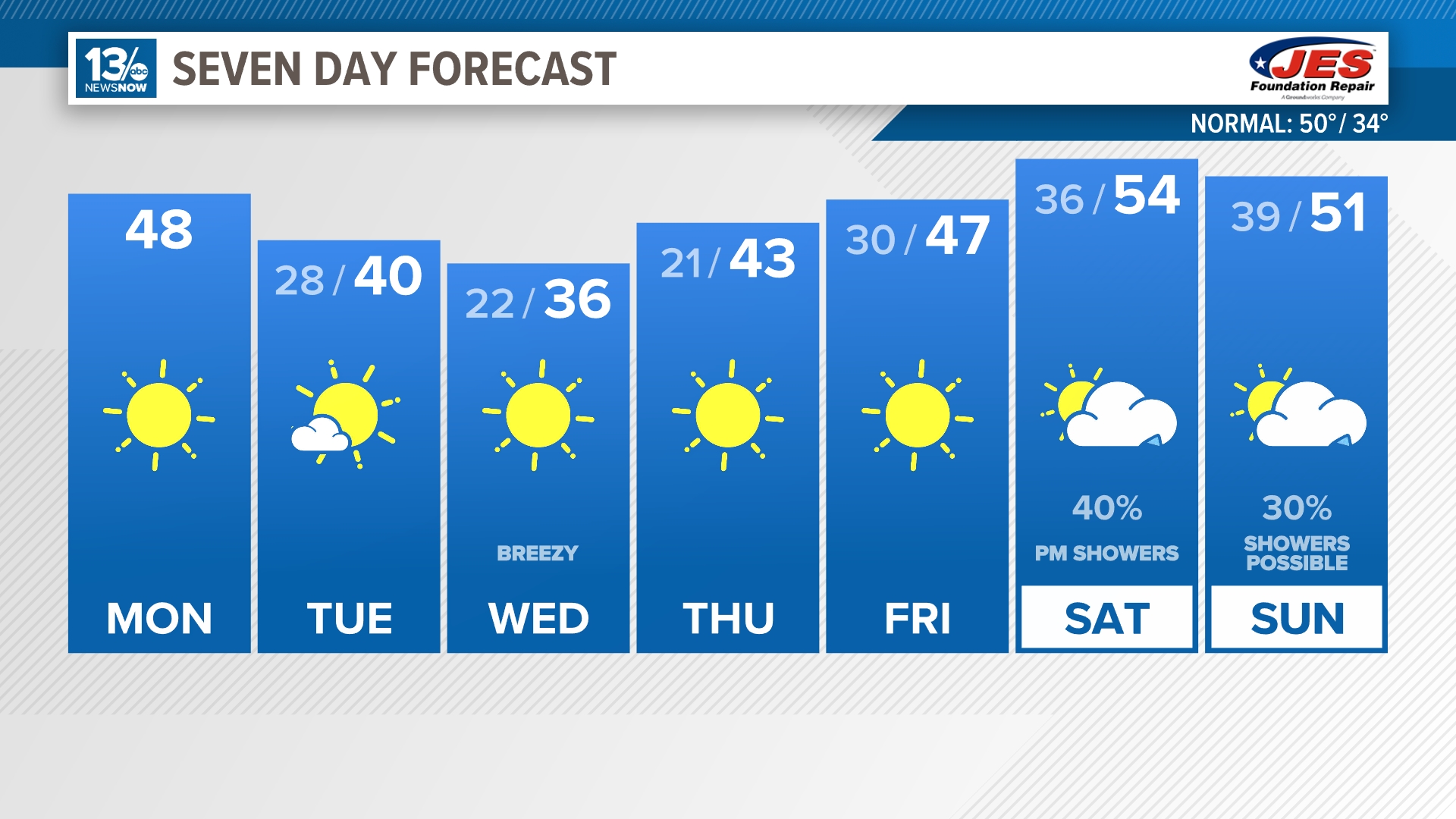 Stay connected 24/7 via 13News Now
Get the 13News Now App and the 13News Now Weathercaster App free in the Apple store.
13News Now Weather Twitter Page
13News Now on Twitter @13NewsNow
Stay updated on this and other stories by downloading the FREE 13News Now app now in the iTunes store or on Google Play.
© 2017 WVEC-TV