VIRGINIA BEACH, Va. — Camilo Ruiz grew up in Puerto Rico and discovered he had a knack for art in the fifth grade.
Superheroes were his favorite subject.
"I spent a lot of days in my grandma's kind of with not much to do," he said.
Following his passion, it was natural that he would choose to study animation in college, eventually getting a master's degree in animation and visual effects at the Academy of Art University in San Francisco.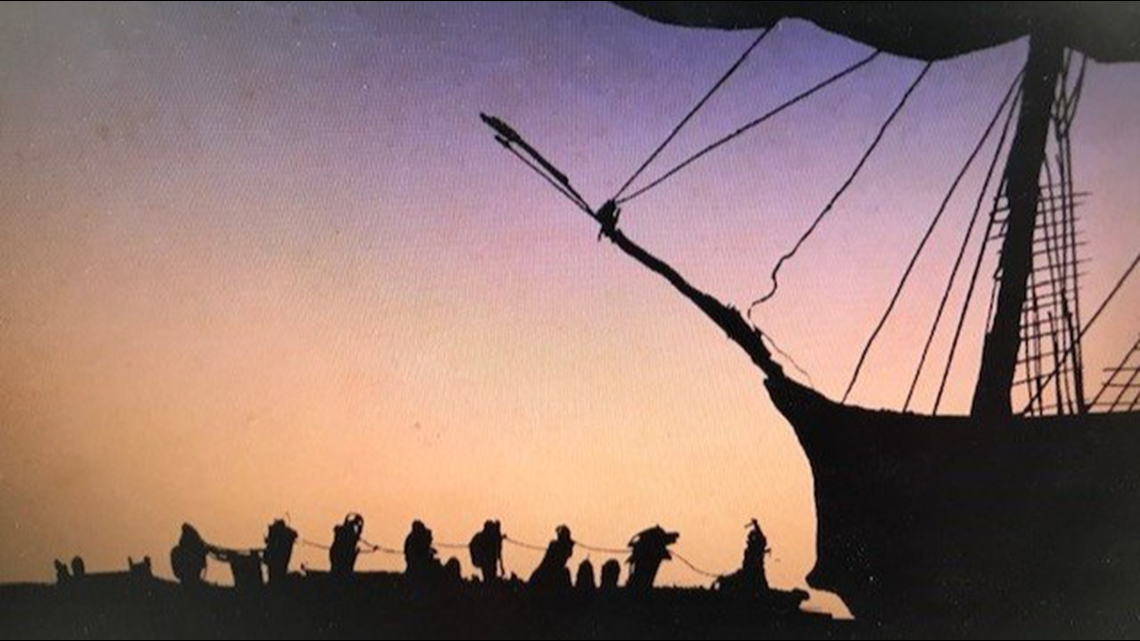 Before picking up his markers, he did his research on the Angolans.
"Otherwise, I wouldn't know what they were about. Just by taking the time to really learn about their culture, to learn about their history. The Ndongo, it really allowed me to come up with some visuals in mind."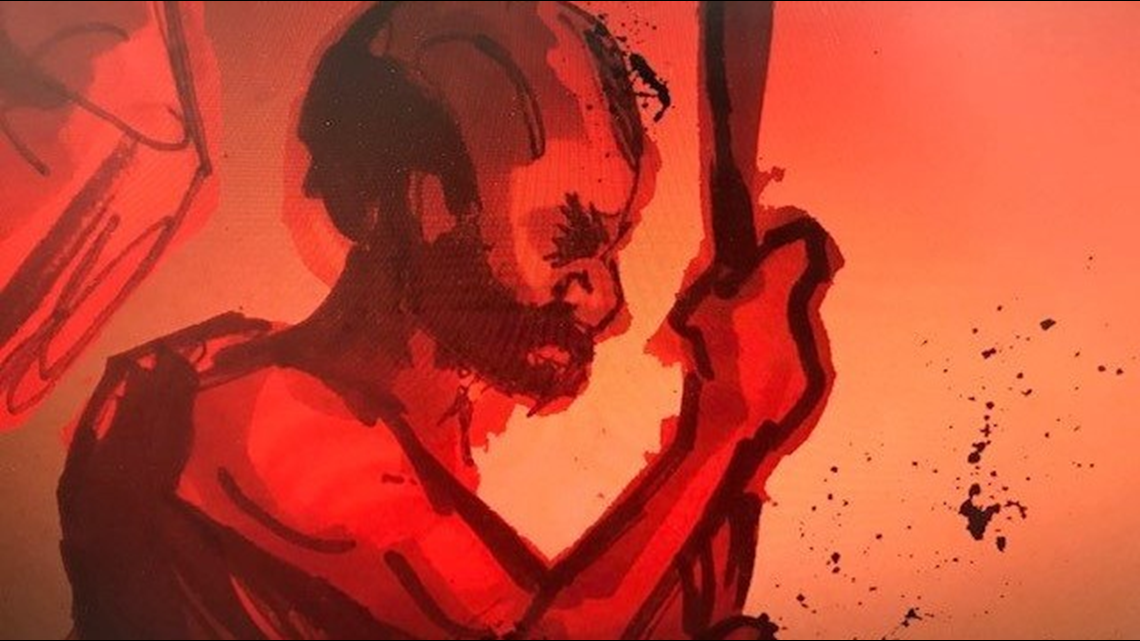 Helping to bring his depictions to life is 13News Now photojournalist Stephen Wozny, who used Adobe After Effects to animate the drawings.