VIRGINIA BEACH, Va. — Virginia Beach-native Pharrell Williams sat down with 13News Now's Janet Roach to talk about his masterpiece: the Something in the Water festival.
"All I've been feeling and seeing and hearing is the love. Like Virginia really is for lovers. It really is that," Pharrell said.
Sitting on a small couch outside his trailer next to the Rudee Inlet, Pharrell's excitement over the festival's success shines through, even as his eyes are blocked by white-trimmed sunglasses.
"We have a community that wants to win and wants to grow and I saw it myself. I saw love. I saw harmony."
Pharrell said the students of College Beach Weekend were the inspiration for the event because it's important that Virginia Beach is a welcoming city to out-of-towners. In the past, he says, people would back away from the event but this weekend, people are pushing forward and leaning in.
He is equally as passionate about his hometown people, who must live, work, and play in the Virginia Beach community every day. That's a big reason why he made an appeal to the corporate community to invest in the city.
"We brought a lot of brands here because my thing is like they show up to support your bottom line every quarter, so you got to come here and show up for Virginians."
His lure to the A-list of performers who hit the main stage over the weekend was to remind them that Virginians are big supporters of their music.
It is clear that Something in the Water has a future in the resort city, although Pharrell wasn't specific about exactly what the next festival will look like... but like this weekend, it will show the world that Virginia lives up to its slogan.
"Virginia really is for lovers."
PHOTOS: Something in the Water, April 27 and 28, 2019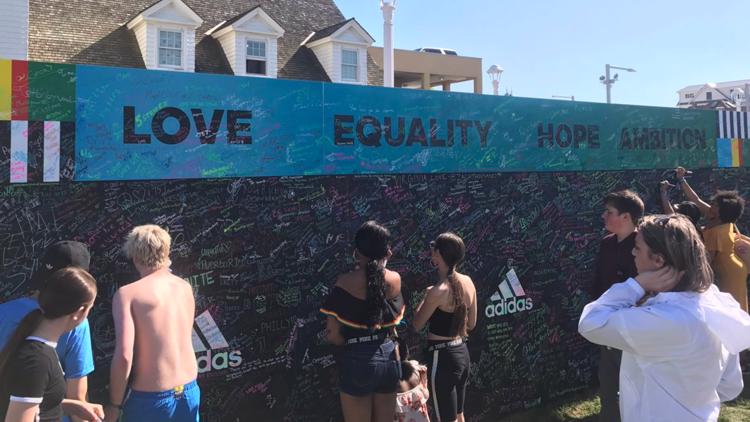 More SITW Information: