NORFOLK, Va. — It's our station's annual tradition that recognizes service members and military families across Hampton Roads: Holiday Salute!
13News Now is excited to present the 35th Annual Holiday Salute, a special program that airs Christmas Eve and Christmas Day.
Holiday Salute will air on 13News Now on the following dates and at the following times:
December 24 at 4 p.m.
December 25 at 6:30 a.m. and 12 p.m.
With this year's edition, Mike Gooding, Nicole Livas, Philip Townsend, Dana Smith, and Adriana De Alba will put the spotlight on our dedicated servicemen and servicewomen!
Holiday Salute first aired in 1986, where it was originally titled A Navy Christmas. The show has spanned seminal events in the late 20th and early 21st centuries, including the Cold War, Operation Desert Storm, the Bosnia and Kosovo wars, 9/11, Operation Enduring Freedom, Operation Iraqi Freedom, and Operation Inherent Resolve.
The show has encompassed the administrations of six commanders-in-chief: Presidents Ronald Reagan, George H.W. Bush, Bill Clinton, George W. Bush, Barack Obama, and Donald Trump. It tells the stories of our military members on the front lines and the families that wait for them back home in Hampton Roads.
Here's our playlist, including the VERY FIRST Navy Christmas from 1986!
Here's a preview of some of our stories that will be featured in this year's, 2020 Holiday Salute:
Foodbank helps military members and families during pandemic
The coronavirus pandemic has been tough for all of us and it's really creating a challenge for our military members. They often have to get through the holidays with a loved one deployed and the Foodbank of Southeastern Virginia and the Eastern Shore is working to make sure they have meals on their tables now and year-round!
"A lot of times they're isolated, they've left their networks at home," said Delia Johnson, the Director of Programs at the Foodbank.
She added that the struggles of our military members and families aren't a new problem.
"I think the last report from 2018 had about $55 million in SNAP benefits at commissaries alone," she said. "So that doesn't even count the military members who shop off-base."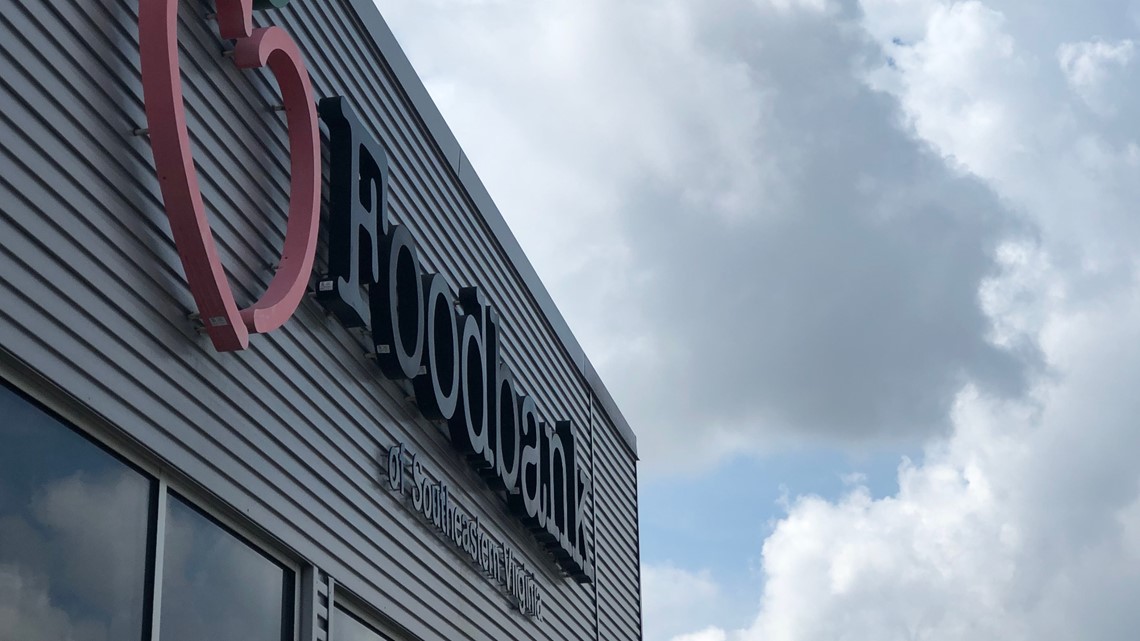 The pandemic has especially created a challenge for families with school-aged kids, many of them military. And with virtual learning, they're missing out on meals at school.
"Feeding America, our parent organization, is predicting a 75 percent increase for food insecurity for children in our service area alone and a lot of that has to with the programming at schools that's not happening right now," Johnson said.
So, food banks have to pivot. They set up pop-up markets in the summer, and they continue to create programs to bring food to various communities throughout the year.
Johnson understands there can be a stigma of asking for help.
"In the military, there's that added level of security clearances and command... 'Is my active duty member going to get in trouble?'"
But they encourage service members to reach out.
"It's a discreet service. There's no income eligibility for the majority of our programs," Johnson said. "So if you need help, go to our website, type in your zip code, you'll find all the locations where you can get food."
In fact, Johnson said the military community gives so much of its time to the Foodbank, they are happy to give back!
"Even last year we saw over 1,000 military members here volunteering and they gave us just shy of 6,000 hours, even with the pandemic shutting them down from March until June. So we couldn't do what we do without our military members. They're here every day pushing these carts around, pushing these cans around every day."
Shipyard workers vital to the military and region's economy
For decades, military ships have sailed through the James River before heading out to sea for our nation's defense.
But before they do that, they leave from the Newport News Shipyard.
All year round, shipyard workers build and repair ships and submarines for the military.
Aj Smalls, a shipbuilder for the Newport News Shipbuilding, has proudly worked there for 18 years.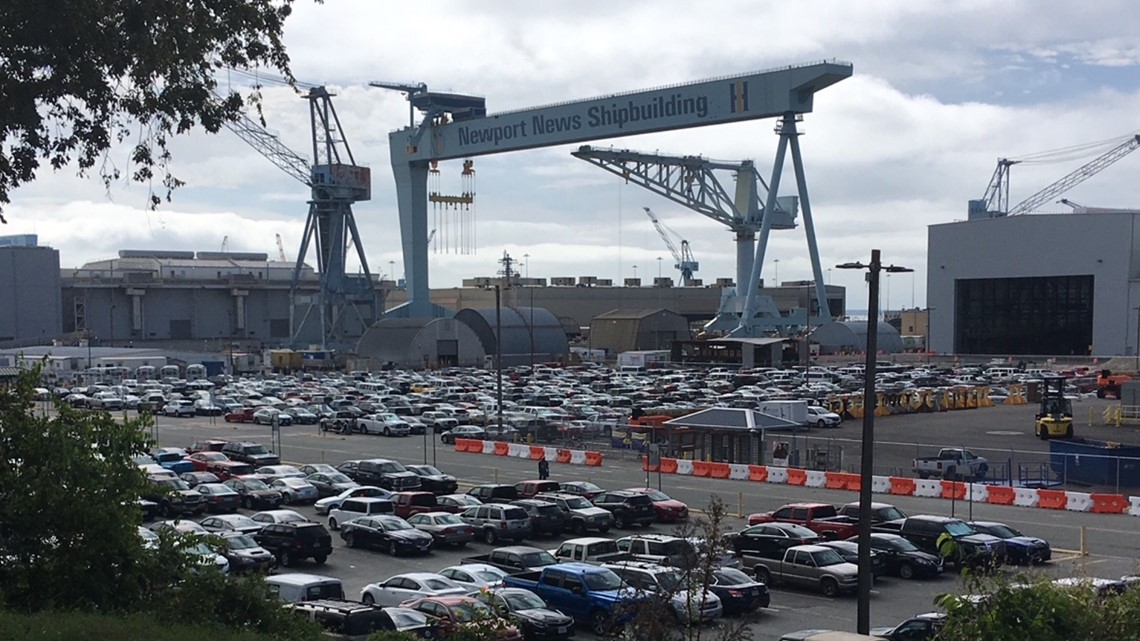 Smalls has built ships and submarines nearly two decades after he sailed on them during his time serving in the military.
"Me being a prior sailor, I never ever thought about what it took to actually build these ships," said Smalls. "I never thought about the shipbuilding and what they have to actually go through to make me feel safe when I'm out at sea."
Smalls is one of the shipbuilders working on the Columbia-class submarine. It's a project he'll work on for the next six to seven years. He said he appreciates having a joy that gives him stability.
"It's always good knowing you can take care of your family," said Smalls.
Charles Southhall, the Vice President of the Columbia-class submarine construction at the shipbuilding said the shipbuilding plays a key role in supporting the military, and it's possible because of its 27,000 employees.
"Without those shipbuilders, what you see would be really a rusting relic without the lifeblood that those people bring to this place every single day," Southhall said.
Huntington Ingalls is the largest civilian employer in Hampton Roads.
Peter Shaw, a business and economics professor at Tidewater Community College, said the work that happens there is vital not only to the military but to the region's economy.
"We are just truly fortunate to have the nation's largest shipbuilding and ship repair facility," said Shaw. "Everything in the company's cash flow process, their revenue is $7.9 billion for the year, it's huge. Their cash flow is hundreds of millions of dollars, it looks very strong. Their backlog of over $40 billion in projects is very significant."
The ships and submarines built there are made to last for generations.

That's why Smalls takes pride in his work every day.
"My son, my grandchild may be on that ship. I take that into account every time I come in here to do my job," Smalls remarked.