SUFFOLK, Va. — Suffolk Animal Control and Suffolk Fire & Rescue's Technical Rescue Team worked to rescue a fawn that was stuck in a storm drain on Wednesday.
Emergency Communications received a 911 call from a concerned citizen who said a fawn was trapped in a storm drain in the 1100 block of White Herons Lane in the Herons Pointe neighborhood.
PHOTOS: Fawn rescued from Suffolk storm drain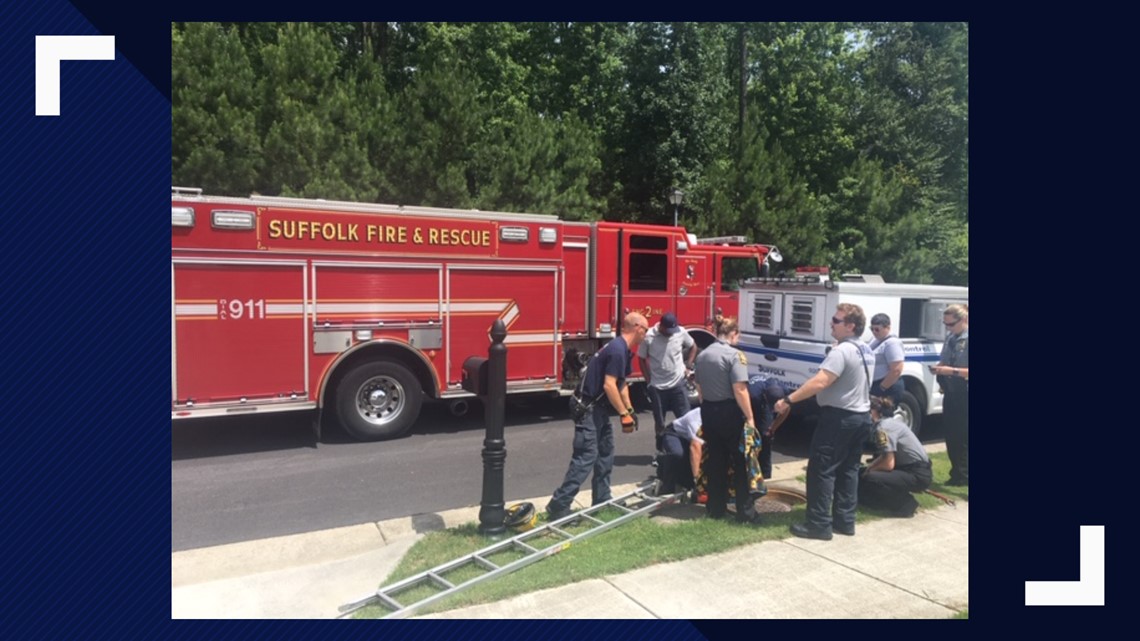 Members of the Technical Rescue Team were able to rescue the fawn by 11:15 a.m. The little fella was turned over to Animal Control Officers on the scene for further evaluation.
Suffolk Animal Control will be coordinating with Wildlife Response, Inc. to set-up transport so that the young fawn can be rehabilitated.