AUSTIN — A reunion of a lifetime in the making: an Austin woman who was given up for adoption met her biological sister for the first time after a DNA testing website helped bring them together.
It' was an anxious wait for Jenelle Harris at baggage claim at Austin–Bergstrom International Airport.
A wait that has lasted more than 30 years finally turned into reality.
"You look just like our mother," Harris screams as her biological sister approached her at the airport.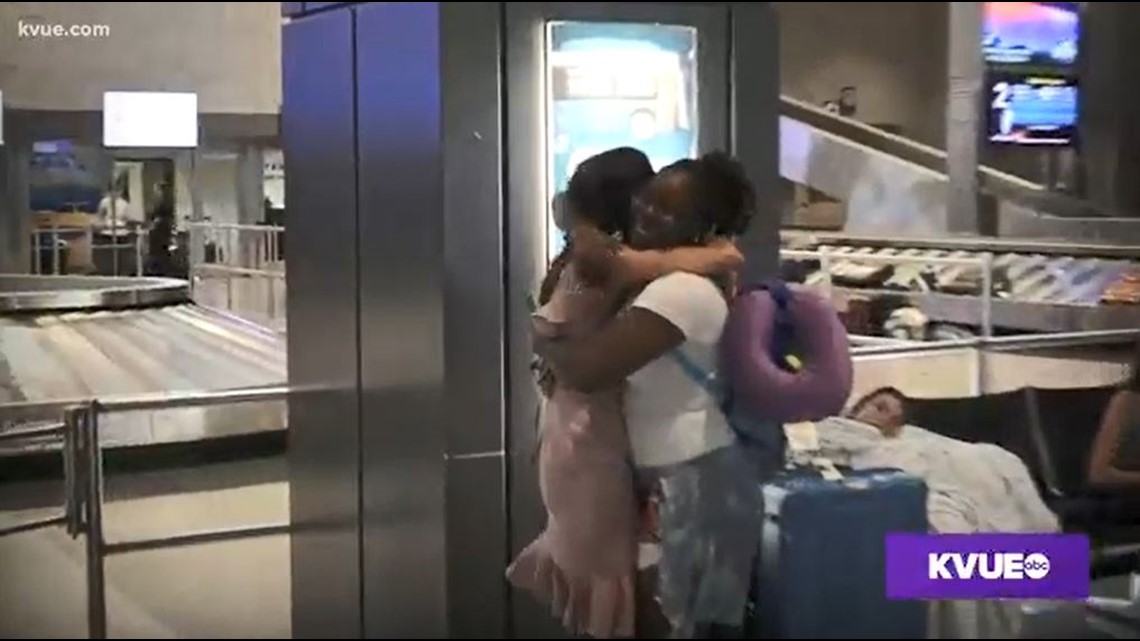 Their mom couldn't care for the siblings, so she gave them up for adoption at birth.
"I always knew I had siblings, but never knew where they where or what they looked like," Harris said.
With a message from a DNA testing site, however, things changed.
"And immediately, when I read that I was adopted in California, and my mothers name was Rhoda Walles, I knew it was my birth mother," Harris says.
Not only did these two sisters find each other, but they discovered they had a brother, as well.
"I've already met Richard," said Harris' sister, Andrea Akanmu, who had her last named changed to that of her adoptive parents at age eighteen.
"You look just like our mother," Harris tells her younger sibling.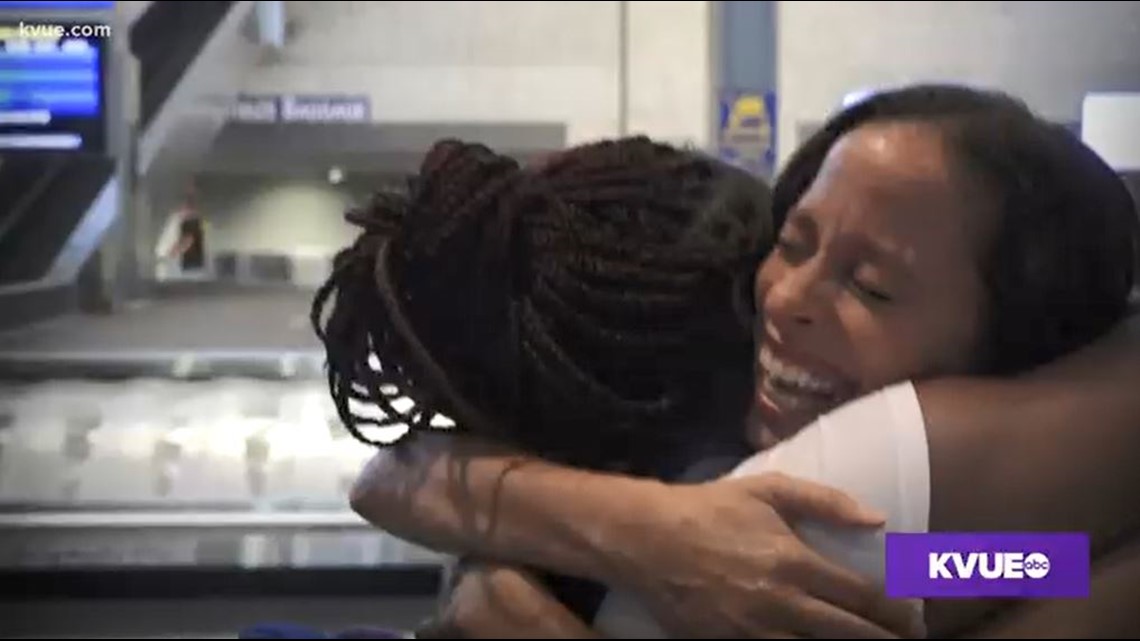 "That's amazing because I never got the chance to know who she was," Akanmu explained with her eyes full of tears.
Finally, the siblings have the chance to get together one by one, to make up time for the years they missed.
The family told KVUE there is one more sibling left to find, and the only thing they have is a picture of him as a baby.
His name is Deshone, and he was born in Los Angeles in 1975.
All three siblings will be together in Austin for the first time in their life, and they say they haven't given up hope in finding their missing brother.