OAK RIDGE, N.C. (WFMY) — Let's face it: we don't like thinking about school or work when we're on vacation or break.
But Bella Marshall, a 3rd-grader at Oak Ridge Elementary, decided that's actually how she wanted to spend her summer: thinking about school and her classmates.
Bella remembered a day a classmate didn't have enough money for lunch at school.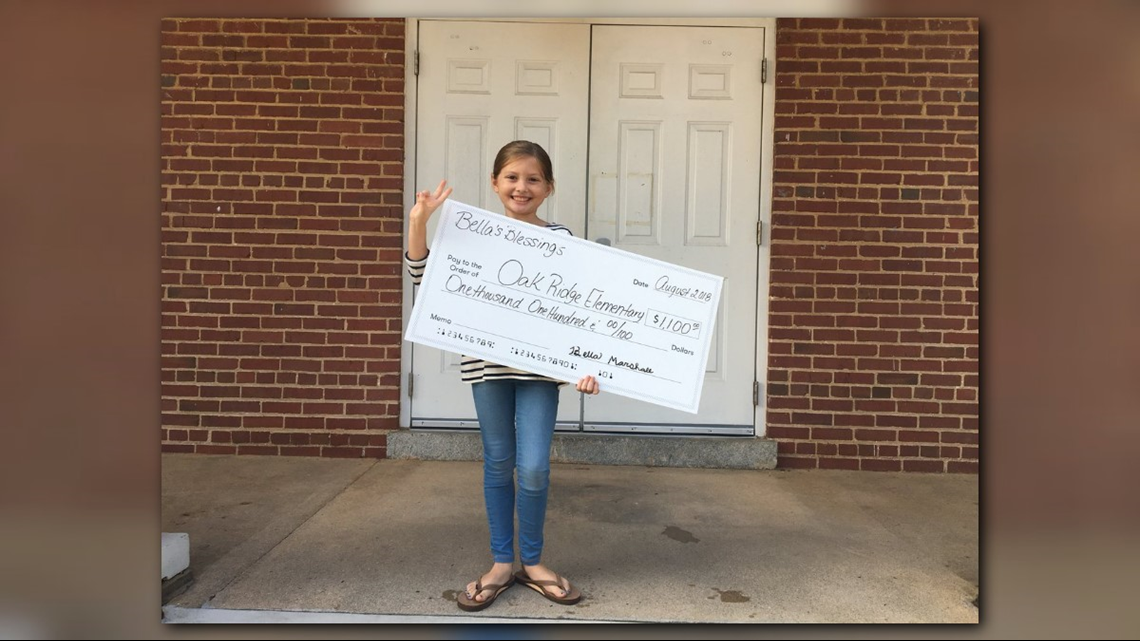 "He felt embarrassed because all the kids were teasing and I thought it wasn't nice," Bella shared in an interview with WFMY News 2.
It stuck with her, and she wanted to do something so other kids at her school didn't have to go through the same thing.
"I talked to my mom about it and then we thought of Bella's Blessings," the 8-year-old said.
Bella's Blessings is a social media fundraiser to help kids who may not be able to afford lunch and field trips through a GoFundMe page with a $500 goal.
"The Facebook page came so that she could talk directly to people and thank them herself, and be able to get the word out," Bella's mom, Stephanie Marshall said. "Even more so that we could hopefully spread it to other schools systems," she added.
To support her efforts and get the rest of the community involved, Bella decided to host a Kids Craft Fair selling bracelets and other crafts made by her and her friends.
"We set out for a goal of $500 and she did that in a day," Marshall said. "It just doesn't matter how big you are, how much money you have, you can make a difference."
In total, the 8-year-old and her friends raised over $1,000 that will help pay for field trips and school lunches for her classmates in need.
Bella's dad, David Marshall, says she's gained some attention in her community for her act of kindness.
"Just seeing how many people in the community really did wanna help, everybody that hears about it wants to get involved with it, which is really fun," David said.
The family created an account for the cafeteria and anytime a cashier notices a child may not be able to pay, they can discreetly swipe and cover their meal.
Bella and her family hope the idea spreads in Guilford County -- and maybe even the country.