BALTIMORE — Author Preston Mitchum, Jr believes we all need positive vibes. So, that's the perfect title for his new book, Positive Vibes 2, Making Strides, written to inspire readers to make productive changes in their lives.
"In this book is all those things we need to think about, be kind to one another, how to start your day, what is your attitude going to be, how do you face your fear," Mitchum explained.
For 18 years, Mitchum worked as a video journalist on the night shift on the streets of Baltimore, Maryland. His experiences allowed him to witness the best and worst of the human condition in America.
The sudden loss of his father to a heart attack and becoming a father himself to two sons motivated him to write, as therapy to process his grief and as a way to channel goodwill.
"I started writing and posting positive messages on social media," Mitchum said.
A friend encouraged him to put those messages in a book. "Sometimes it takes someone else to see something in you that will lead you down that pathway, so I'm on that pathway of spreading positivity."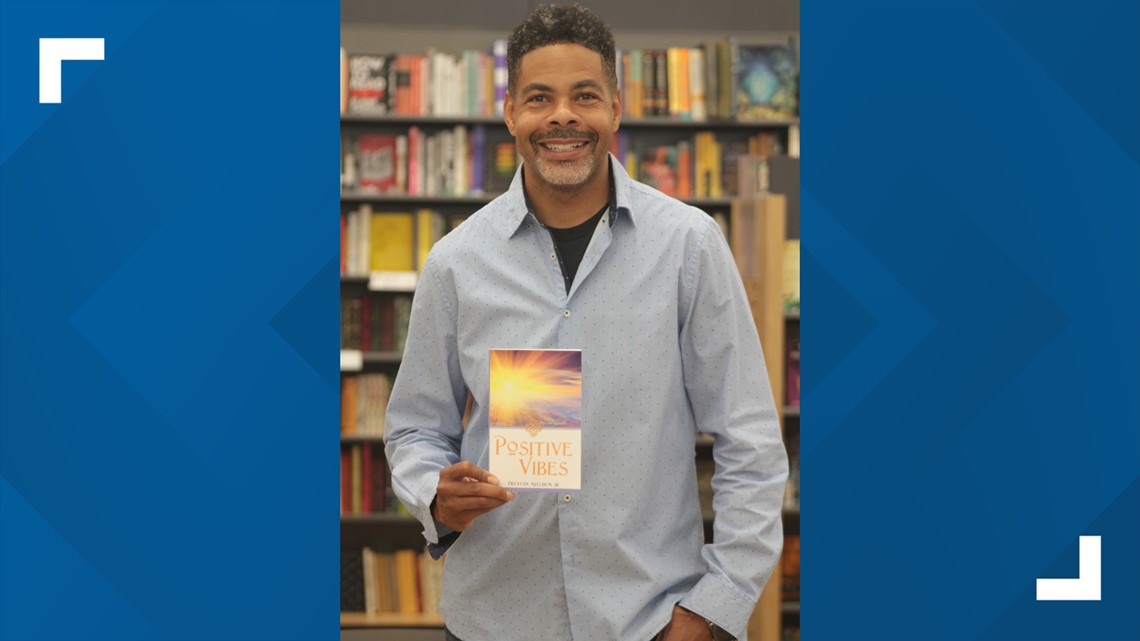 Positive Vibes 2, Making Strides follows Positive Vibes and a third book is in the works. The books are filled with simple messages aimed to inspire, including "Be Kind," "Inner Peace," "The Power of a Hug," and "Break Through the Noise."
"Meditation, reading a book and taking some time out for yourself. That's how you break through the noise: rebalancing yourself first, so then you can tackle all the other stuff that you need to."
Mitchum is the founder of the Preston Mitchum Jr. Foundation, a non-profit organization in the Greater Baltimore community focusing on supporting at-risk youth through providing back-to-school resources, after-school and career programs and offer holiday donations.