CHESAPEAKE, Va. — Do you know what this past Sunday was? February 2nd? Yes it was Groundhog Day but we were celebrating another four-legged bundle of love.
It was Bentley's Birthday!
This year, Tim let the professionals handle his surprise birthday party and they didn't disappoint. Check it out!
If you remember, last year 13News Now threw Bentley a "pawty" for his 6th birthday. This year, we found out that there is actually someone who professionally plans dog parties in our area, and its becoming a huge hit!
Lauren Billings is our host and owner of 'Dog Parties'.
"What we do is party planning for your dog. Birthday, holiday, Gotcha Day, pretty much whatever you want to do we can do," Lauren said. "It's fun. Like, what is more fun than your dog and doing a party?"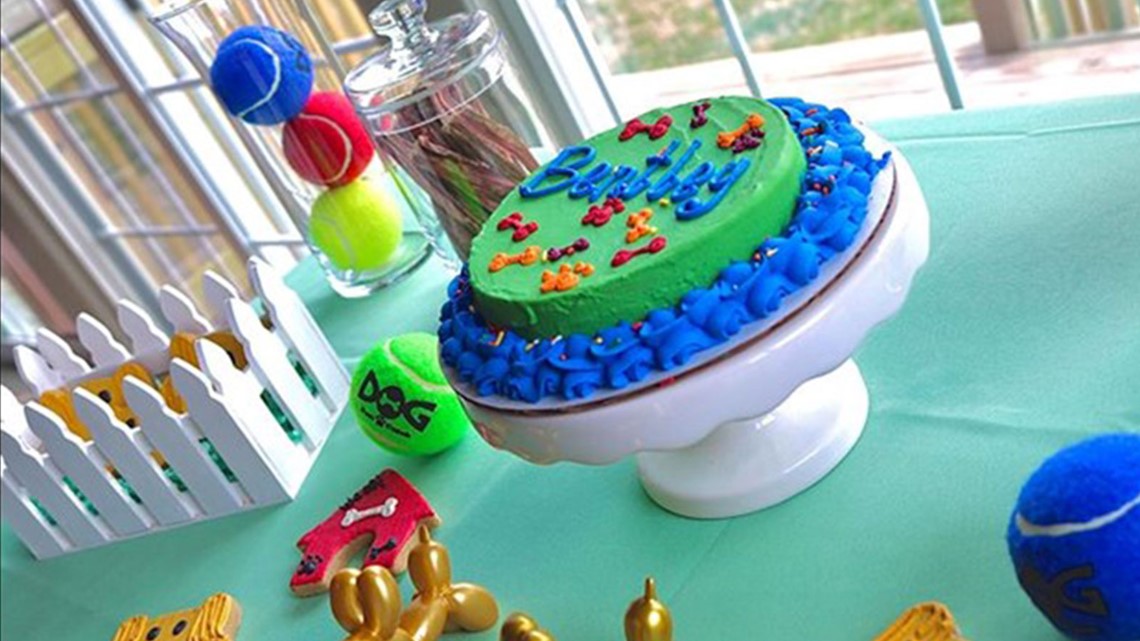 Lauren pays such close attention to the most important of details to give your dog a legitimate party fit for a king.
Everything you'd expect to find at a party you'll find at Bentley's party.
Custom party decorations, balloons, napkins, party favors all with Bentley's name on them.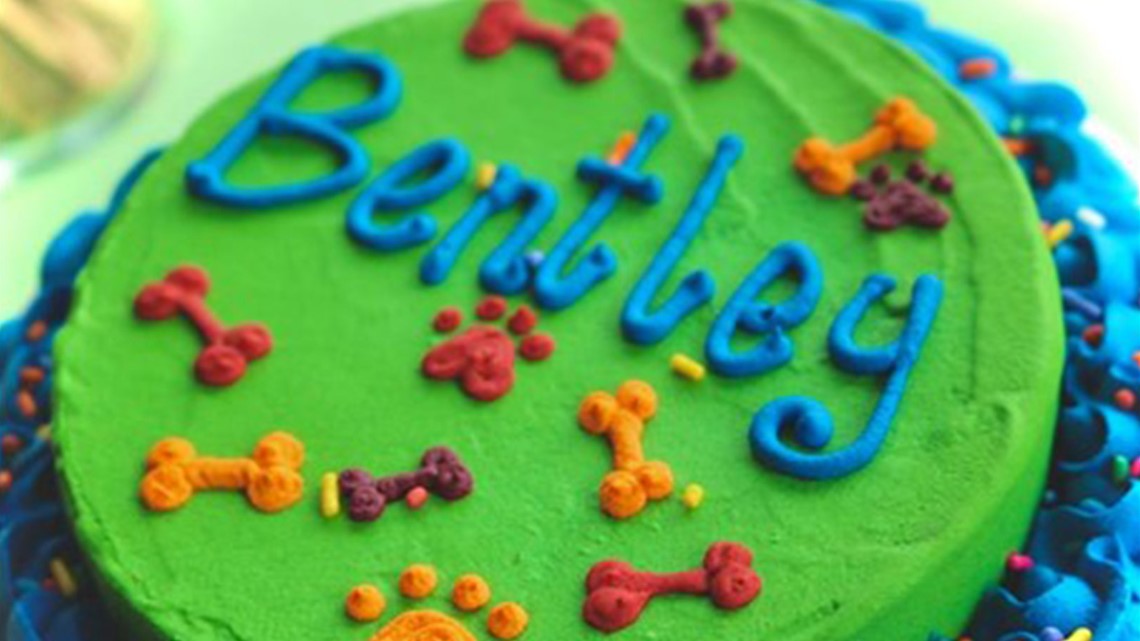 And of course, cake and cookies which Bentley was eyeing the moment we walked in. Check out with custom cake from a local dog bakery!
Obviously, Bentley was super surprised!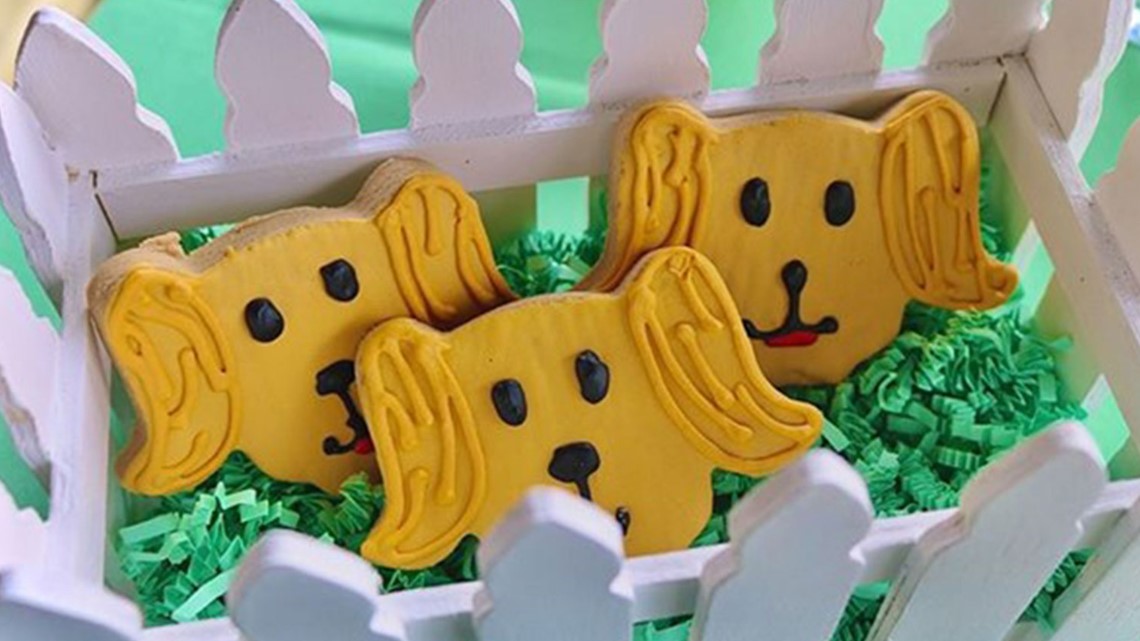 Lauren likes to include activities for your dogs too, so it's not just all a cookie and cake party.
"The thing that I do at every party is paw prints. I bring canvases, paints so everyone, not only your dog, but the guests get to leave with what I call 'refrigerator art' from your dog," Lauren explained.
Are you interested but not just quite sure where you could throw a party for your dog with several of their closest friends running around? Lauren says that dog day cares will rent you space and even breweries that are dog friendly may be a fitting spot for not only your dog but their guests as well.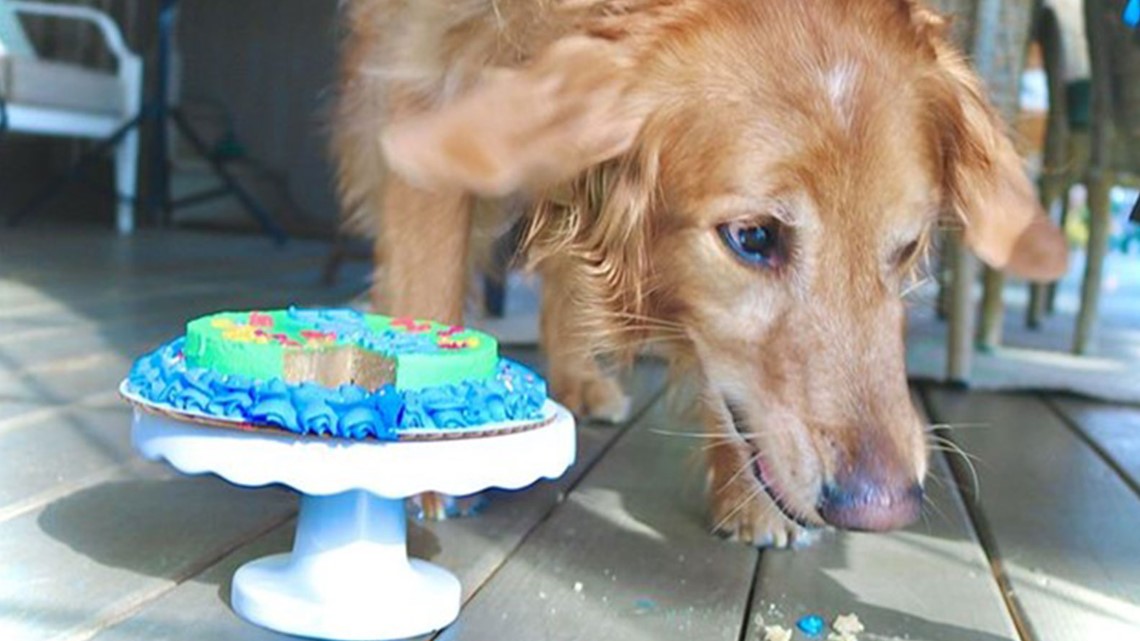 Alright, be honest. Who's throwing their dog a pet birthday party now that they know Lauren from Dog Parties is around?! You can reach out to her on social media or her website.