GRAND RAPIDS, Mich. — Men of Color Read is a group of men, called the Brethren, who visit schools to read to children. Jon Covington started the group in Muskegon County. Last year, it was expanded to Kent County as well.
"Often, kids go their entire K-12 education without ever seeing a man in the classroom who looks like them," said Covington. "Because there is a problem in the urban core with literacy, or functional illiteracy, we felt it was necessary for us to fill that void. Go into the classroom, develop relationships with the kids, and let them see that reading is cool, reading is hip, reading is what's happening, and reading is necessary."
However, once schools shifted online when the pandemic began last year, Men of Color Read was faced with a challenge. Now, the group will begin utilizing an online platform to continue reaching children.
Starting Jan. 25, Men of Color Read will join Wimee's Words for a weekly segment. Wimee's Words is an online children's show hosted by the Kent District Library.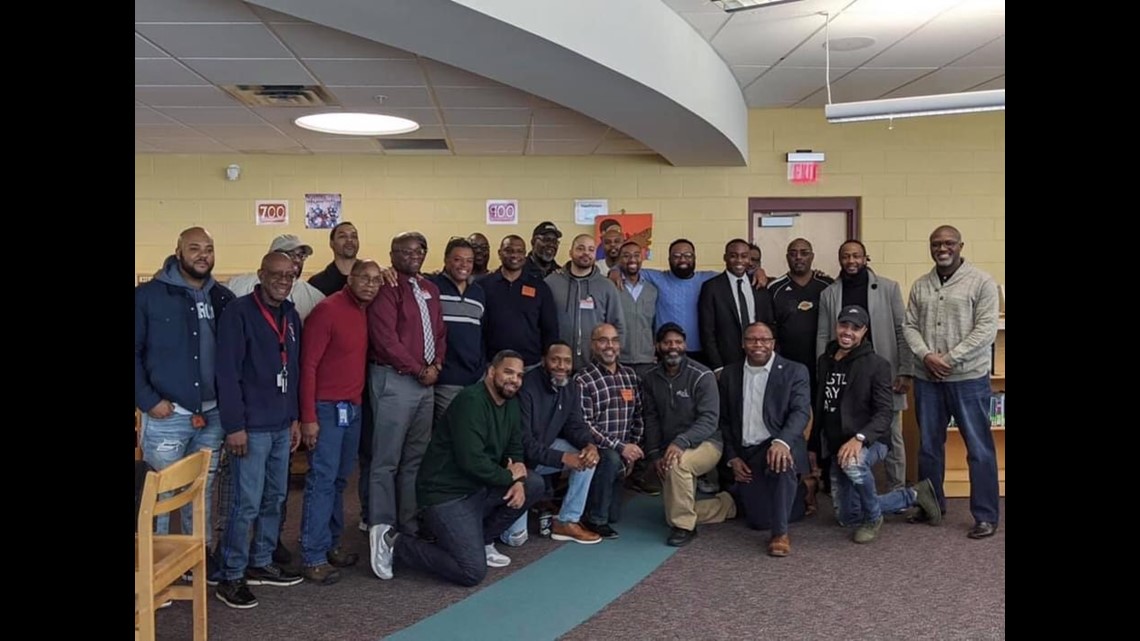 "We play with words, language, reading, literacy, technology, community and inclusivity," said show host Kevin Kammeraad.
On Mondays, Covington and members of the Brethren will join Wimee to read a book and talk. The program is an interactive show on the Kent District Library's Facebook Page, Youtube Channel, and website.
"That shared mission of how we are inspiring the next generation," said Kammeraad, "being relevant with technology, and how we can communicate these days. It's a wonderful, natural partnership and we are loving it."
Covington said Men of Color Read is important for many children. Seeing adult men of color, often who look like themselves, is inspiring to students who might not see them often in the classroom.
"Functional illiteracy is directly correlated with the prison population, directly correlated with juvenile delinquency population," said Covington. "So, functional illiteracy is really at the top of the issues that ail our urban core communities. Men of Color Read is something that we felt was needed to help eradicate those things."
Because of a grant from the TEGNA Foundation and 13 ON YOUR SIDE, Men of Color Read is able to finance their online expansion and partnership with Wimee's Words.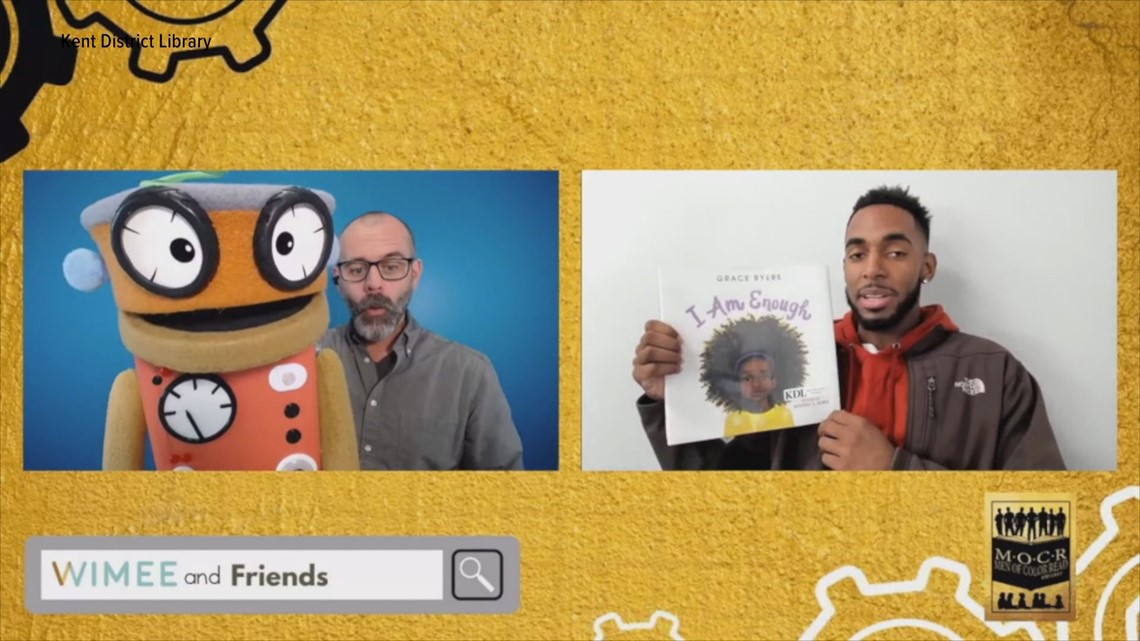 "What we need to help eradicate functional literacy," said Covington, "is we need all hands on deck. And it takes money to do that. That's just as simple as it is. We feel that it's a worthy cause, and we're just hugely grateful that WZZM [13 ON YOUR SIDE] felt the same way."
Covington said the show will help reach more students in the community, which he considers a win. Once schools reopen, and they are allowed to visit once again, Men of Color Read still plans to do so. However, they will continue the show online.
"My hope is that kids who aren't interested in reading, aren't interested in books," said Covington, "that as a result of watching our show, will become interested."