NEWPORT NEWS, Va. — The man arrested for a January 2020 traffic stop that killed Newport News Officer Katie Thyne was convicted Thursday.
Vernon Green was found guilty of second-degree murder and hit and run.
It took jurors two hours to reach a verdict Thyne's loved ones have waited nearly three years to hear.
"We wanted justice for Katie, and we got that today," said her aunt, Cassie Thyne-Fenlon.
On January 23, 2020, Officer Thyne responded to a call about two people smoking marijuana in a car near the Monitor Merrimac overlook.
She and another police officer found Green and a woman in the car.
Body camera video played in court showed the officers repeatedly asking, and then ordering Green to get out of the car. In the video, the officers tried to pull him out of the vehicle when he did not move.
Shortly after, the car took off. But the vehicle dragged Thyne along with it, and she died after the car crashed into a tree.
Thursday, Green took the stand in his own defense. He admitted to smoking in the car and later refused officers' orders to get out of the car.
However, Green and his defense argued Green only wanted to get away from the officers.
Green, who had prior felony convictions, also had a gun in the car.
Prosecutors argued Green knew Thyne was next to the car as he drove away and his actions led to her death.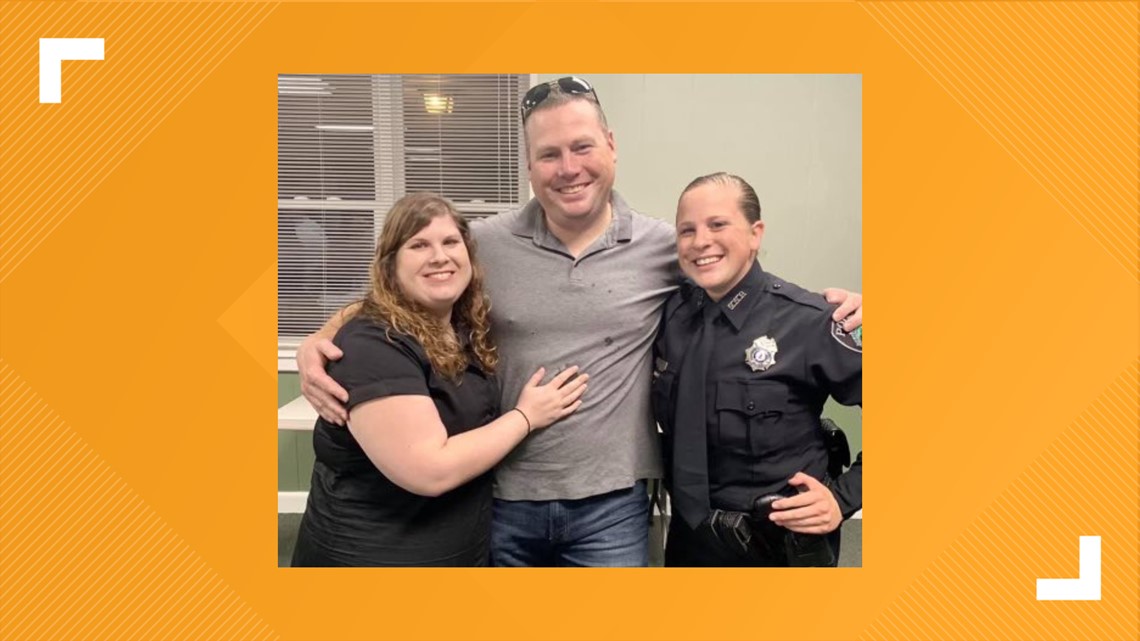 Robert and Chrisse Van met Thyne in 2014, during her days in the Navy, and became close friends. They described her as "kind-hearted, funny and very kind."
"The city is missing [her] because she was definitely one of those police officers that would be there for you on your worst day and help you get the best solution out of it," said Robert Van.
The Vans said Thyne died exactly one year to the day she started the police academy.
They told 13News Now they miss their friend, who leaves behind a young daughter and a legacy of care for others.
"I want people to remember her as a great mom," said Chrisse Van.
"We feel a step closer to closure. It will always be a loss for us and nothing can take that away," said Thyne-Fenlon.
Green will appear in court for his sentencing hearing on February 17.