YORK COUNTY, Va. — A York County teacher was placed behind bars after the York-Poquoson Sheriff's Office (YPSO) said she took indecent liberties with a child.
Kristen McAllister, 32, was charged with two felony counts of taking indecent liberties with a child by a person in a custodial or supervisory relationship, and two misdemeanor counts of contributing to the delinquency of a minor.
Based on a York County School Division statement, someone tipped off administrators on Wednesday evening about an allegation of unprofessional conduct by a school employee involving a minor.
YPSO quickly got involved. Major Ron Montgomery said the report alleged that McAllister had an ongoing relationship with a student. The relationship reportedly developed in late 2021.
Montgomery said the sheriff's office interviewed the tipster, the underage student and eventually McAllister by Thursday morning.
"She was arrested and taken into custody at the school board office," he said.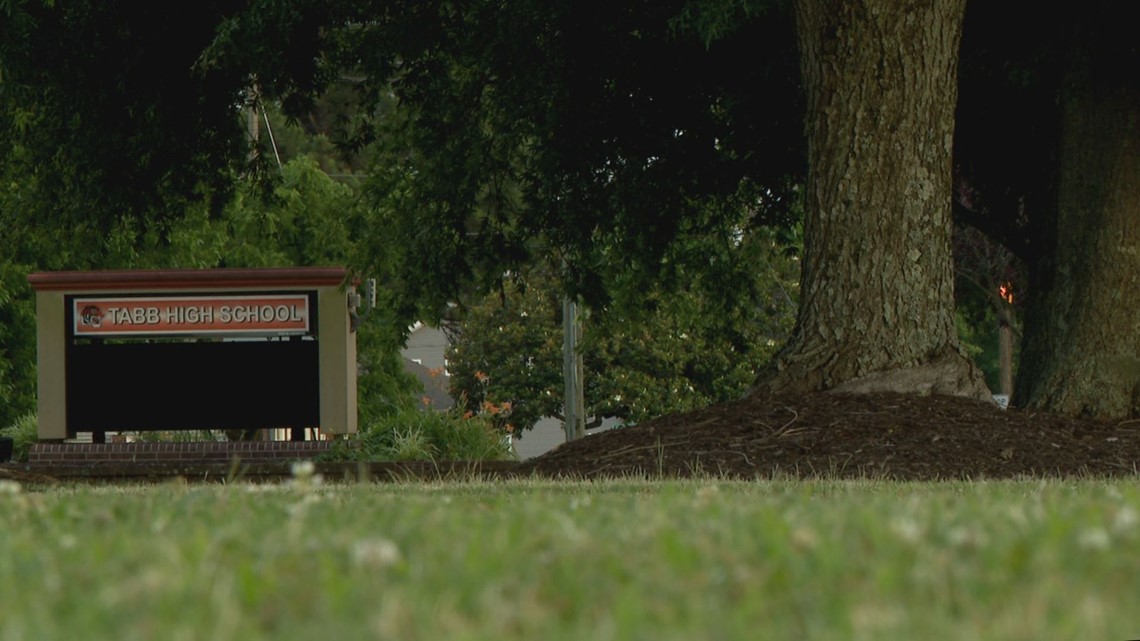 News of McAllister's arrest generated hundreds of comments on the sheriff's office's Facebook page. Parents expressed various emotions from sadness, outrage, concern and confusion.
Online records show she bonded out sometime later in the day. However, the investigation remains ongoing.
"At this point in time, there's nothing to suggest that any force was used," said Montgomery.
Investigators are looking into the possibility of multiple other victim students. They want anyone with information to call the YPSO tip line at 757-890-4999 or the anonymous Crime Line at 1-888-LOCK-U-UP. You could also leave a tip online.
"What we are taking away as a positive from this is that someone became aware of these very serious allegations and took the time to report this to the school division, who then contacted us," Montgomery added.
Below is the full statement from York County School Division issued Thursday, June 9:
On the evening of Wednesday, June 8, Tabb High School and division administrators were informed of an allegation of unprofessional conduct by a school employee involving a minor. We immediately reported the allegations to the York-Poquoson Sheriff's Office and turned the matter over to law enforcement.
The York County School Division and Tabb High School take the safety and well-being of our students seriously. Our hiring procedures involve mandatory and thorough background checks and fingerprint clearance. We expect that our staff conduct themselves in a professional manner at all times, and any time there is a question of safety or misconduct, we immediately investigate.
The division is committed to working closely with the Sheriff's Office in the ongoing investigation. The staff member will not be permitted on campus or other YCSD property while this investigation is ongoing and we will follow division policy regarding employment status.
As requested by the York-Poquoson Sheriff's Office, anyone with information pertaining to this case is asked to call the YPSO Tip Line at (757) 890-4999 or the Crime Line at 1-888-LOCK-U-UP.