CHESAPEAKE, Va. (WVEC) -- A family that once opened its home to a former sailor accused of killing a 19-year-old culinary arts student is changed forever.
Nikia Moree, her parents, and her siblings have known Eric Brown since the 1990s when Moree's mother worked at a collections agency where Brown was employed as a security guard.
Federal investigators said Brown abducted Billie from the base in September 2017. Two weeks later, police in Charlotte, North Carolina found Billie's remains on the grounds of a church Brown visited as a child. The church grounds are about 300 yards from Brown's childhood home.
Moree, who is a mother of three and works full-time, tries to keep up with all the news in Hampton Roads. In the fall of 2017, however, she somehow missed most of the coverage of Billie's disappearance.
On November 8, 2017, Moree received a phone call from her best friend, Lanell Thomas who screamed and cried after seeing breaking news on 13News Now: Eric Brown was under arrest for the abduction and killing of Ashanti Billie.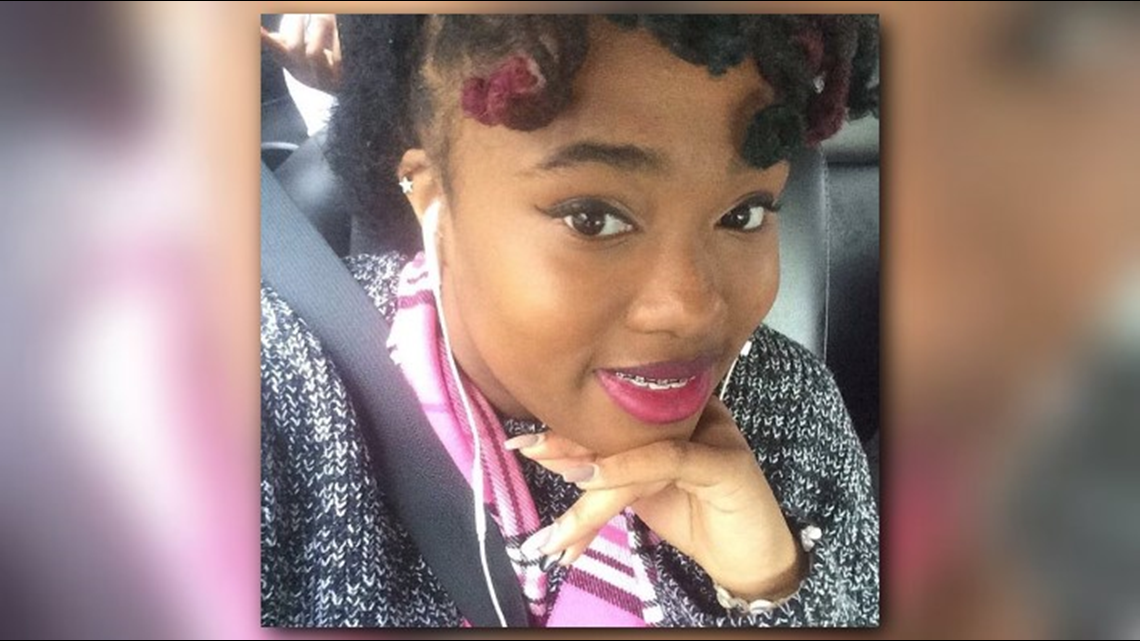 Moree began to stitch together elements of a tragic story that dominated news coverage in Hampton Roads and elsewhere for weeks. The elements included a Facebook photo of a young woman whose dreadlocks were adorned with flowers, images of a white Mini Cooper with Maryland tags driven by Billie, and the pleas of her parents to help find Billie.
The news story also included surveillance video obtained exclusively by 13News Now that showed a man tossing Billie's cell phone into a dumpster. The Federal Bureau of Investigation later said someone who saw the video identified the man as Brown.
A single still photo would bring things home for Moree: the mug shot of Brown, a person whom Moree's family treated as part of its extended family.
"I physically got sick. I threw up, like, on the hour," said Moree. "I got the flu and was in bed for several days, just laying in the bed, just constantly thinking about this running in my head. All I could see was his beady eyes and those pink lips of his. It disgusted me."
Moree recounted the time that she and her family came to know Brown in the 1990s when he worked with her mother at the collections agency.
"My mom was kinda like the Big Mama to everyone there in that place. They all did security there, and she was kinda the mother figure, especially to him," said Moree.
In 2016, years after Moree's mother worked with Brown, the family allowed the Navy veteran to move into its home in Chesapeake after finding out Brown was homeless.
Moree described her mother as a kind-hearted person who liked to pick up "strays" -- people who were disconnected from their own relatives. Moree said Brown, who was from Charlotte, rarely spoke of his family members, including his twin brother.
Moree told 13News Now Brown was smart and helpful. If there was a home improvement project at the house, he eagerly offered his assistance. The retired information systems technician also used his Navy know-how to help the family organize its taxi business. He attended church with the family on Sundays.
When her parents weren't around, however, Moree noticed what she calls weird behavior by Brown. She said he was obsessed with the nutritional value of food, adopted various conspiracy theories about the government, and frequented nearby hotels where he would meet so-called "dates." She said he once posed a crude sexual question to her.
"He would say things like, 'You wanna see a black snake?'" stated Moree.
The living arrangement did not sit well with Moree's brother, Terrance Rorie. The merchant marine was outraged when he returned from sea and found out that a former sailor was living in his parents' home. Rorie wanted Brown out.
"Every time I turned around, it was just a negative vibe I was getting from people," said Rorie, referring to people who interacted with Brown.
Under pressure, Brown decided to leave. The FBI said he lived in and around military installations as a homeless person. He met Billie at the amphibious base a few months after he moved out of the family's home and just weeks before he is accused of killing the 19-year-old.
The FBI said Brown abducted Billie from Little Creek on the morning of September 18, 2017, drove her Mini Cooper to North Carolina, and murdered her.
An affidavit stated that when police in Charlotte found Billie's remains at the church, her body was partially clothed. Her arms were bound above her head inside a sweatshirt and shirt. Her cause of death was listed as "undetermined trauma."
As the Brown case works its way through the legal system, Moree and her family members are sickened to know the man they trusted is charged with murder. She believes the concerns of prosecutors and his defense team about Brown's competency to stand trial are unfounded, and offered these words for Brown:
"I think you are a coward, and you need to stand up and take responsibility for your actions. Everybody wants to be mad at the world; be mad at yourself. Don't excuse this on mental. Don't put this off on anyone else. Come clean, and that soul you say you want to save, save it now by telling the truth and being honest. I feel disgusted to know that I even know you."
Ashanti Billie Case