NORFOLK, Va. — A Norfolk Public Works employee is teaching his trade to a younger bunch.
Ralph Woods has been a street sweeper for ten years. In that decade, he's visited countless schools to engage with students and teach them about his job.
"Everybody might not be college-bound, so therefore, you need to have other options," Woods said. "By me coming out here and demonstrating the machine, how it maneuvers, how it cleans the city, how it helps the environment, I figure I can pass it alone and enlighten them so they might want to learn to drive one of these machines one day."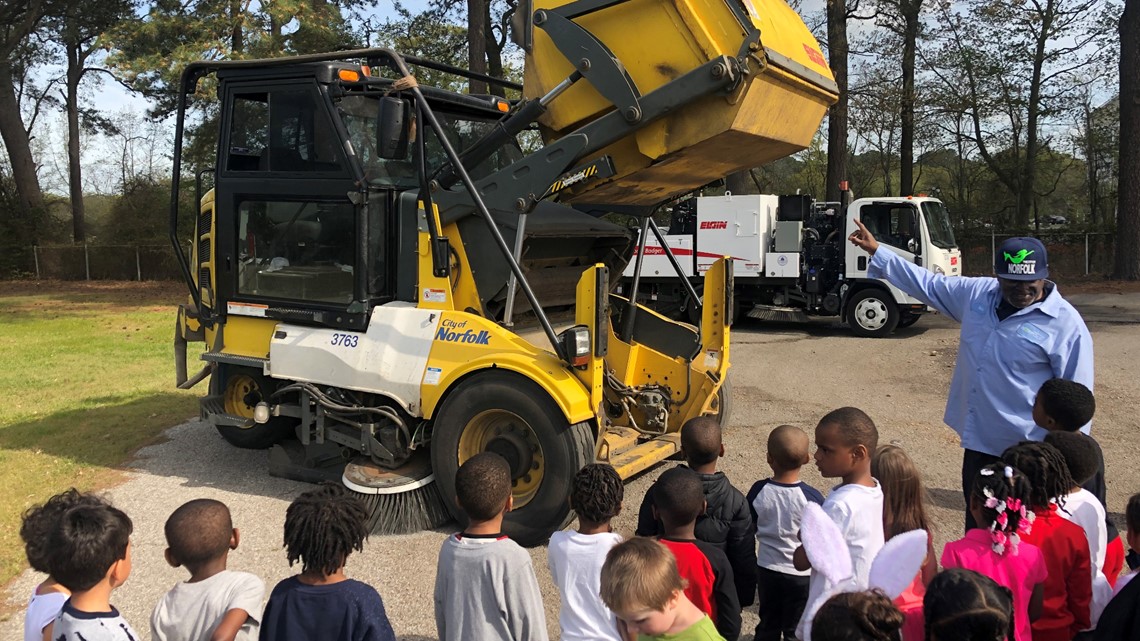 On one recent career day at Granby Elementary School, the students seemed enthralled by the machine and how Woods navigates some of the city's tighter streets.
But to Woods, the teaching opportunity offers something more. He hopes to leave students inspired to help keep the city clean.
"I'm helping the environment, that's the most important aspect of the job," he said. "When you pollute the bay, the fish and crab also eat this food and then you turn around and eat the fish and crab, so help me keep it clean!"
Woods said the job, which requires good judgment, makes him more skillful. In his free time, he's a substance abuse counselor assistant.