Virginia Beach, Va. (WVEC) -- With three easy steps, Walmart pharmacies are promising to turn leftover opioid medications into a mushy gel. It's their way to join the frontline of the war on the growing opioid abuse epidemic.
Pharmacy Clinical Services Manager Melissa Swoope gives out the special powder that does the trick at least a dozen times a day at the Virginia Beach Walmart where she works.
"This is our way, our due diligence of keeping our community safer, " says Swoope.
Walmart partners with North Carolina based Dispose RX, Inc which created a powder in the company's name. All a person has to do is pour warm water into a prescription bottle that's only one-third filled with pills, add the powder, shake and within minutes, the pills turn into a biodegradable gel that's safe to throw away.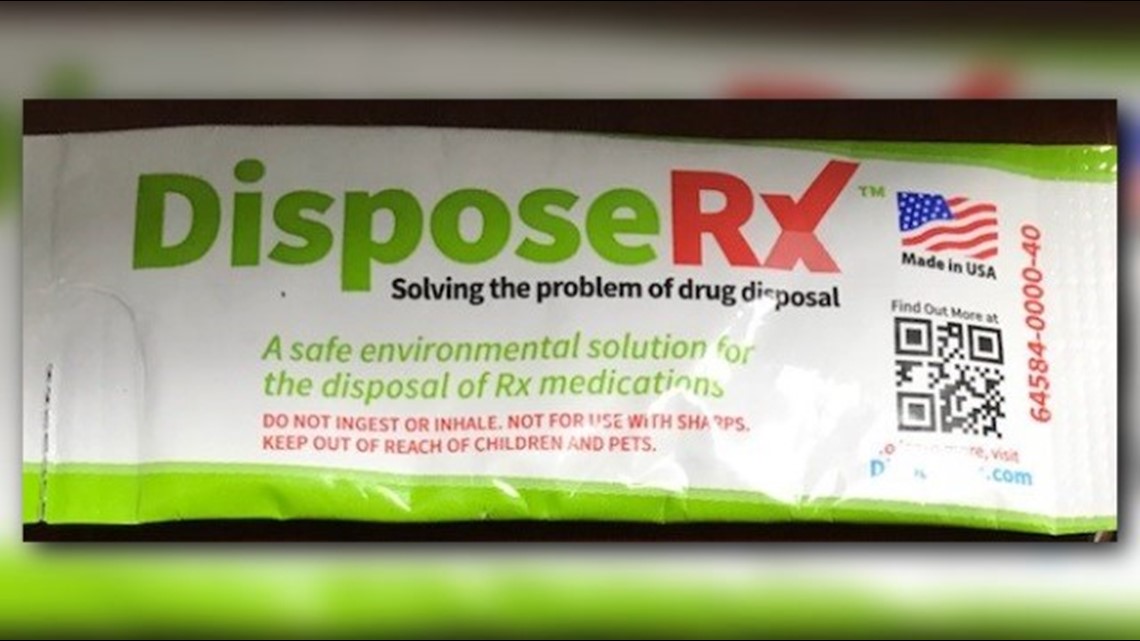 "So any acute medication, acute pain medication, opioid medication or chronic opioid medication, we give it with every prescription free of charge and it's mandatory consulted on by the pharmacist."
Swoope says the gel, if ingested, is harmless and the medications are rendered ineffective.
According to Dispose RX, the powder is a crosslinking polymer blend manufactured with components that are found among inactive ingredients listed in the US Food and Drug Administration database.
The product was introduced with the idea that oftentimes opioid abuse begins in a home medicine cabinet.
It also claims to be environmentally safe and that's good news to the chemists and lab techs at the Hampton Roads Sanitation District. It's their job to treat wastewater.
"The things we flush down the drain come to our wastewater treatment facility where we go through an advanced treatment process where we're primarily removing organics, solids, bacteria, and viruses," says HRSD Chief of Technical Services, Jamie Heisig-Mitchell.
They also find themselves removing medications from the water, but they don't get 100 percent. Mitchell says while the best disposal method is a drug take-back program -- where the pills are destroyed in an incinerator -- a product like Dispose RX is the next best thing. She says kitty litter or sawdust would also destroy opioids. She recommends crushing the pills first, adding water, then the litter.
"Place that material in the original container with your personal information marked out. And then you can throw it away in the trash can."