NORFOLK, Va. — Tragedy hit Virginia Beach this Independence Day weekend with two separate drownings.
It's a story told almost every year at the beach.
But a 13News Now investigation found disparities in who is drowning.

But it's not just children.
Over the last decade (2011-2020), accidental drownings killed 900 people of all ages in Virginia.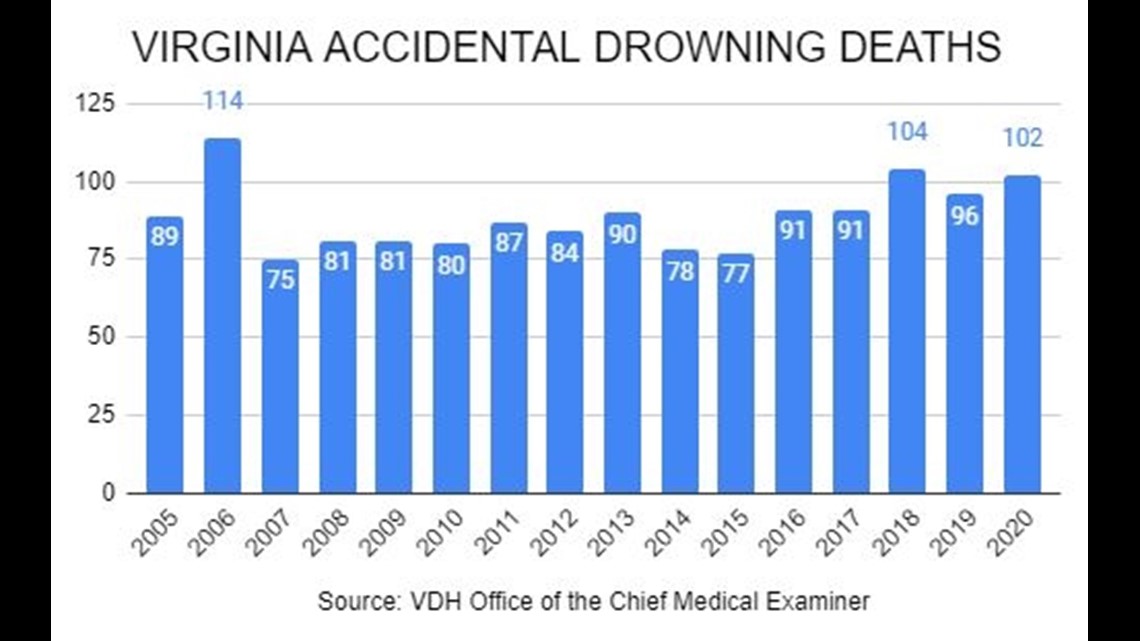 It happened again this past weekend in the Chesapeake Bay when a 12-year-old boy and a 44-year-old man both drowned Sunday.
There are grim realities when it comes to the dangers of water.
Nearly 80 percent of people who die from drowning are male.
It's a racial disparity that has existed for years.
Drowning is silent and quick, but it's also preventable.
Below are resources for not just parents, but anyone who spends time in the water: