VIRGINIA BEACH, Va. — For more than 2 million people in and around Hampton Roads, the Richmond area, and northeast North Carolina, air quality plummeted this week to potentially harmful levels as wildfires in Canada sent plumes of smoke down the U.S. East Coast.
On Wednesday, the AQI hit 168, a level unhealthy for everyone and and not just at-risk groups. That number was lower, in the Code Yellow or moderate range, for most of the day Thursday. However, in the evening, the air quality for Hampton Roads got back up to Code Orange, as the Canadian wildfire smoke once again increased across the region.
While air quality forecasters say relief is coming, Hampton Roads woke up Friday to Code Orange conditions. The early morning AQI was 106, meaning the air was potentially hazardous for sensitive groups, like the elderly and those with respiratory conditions.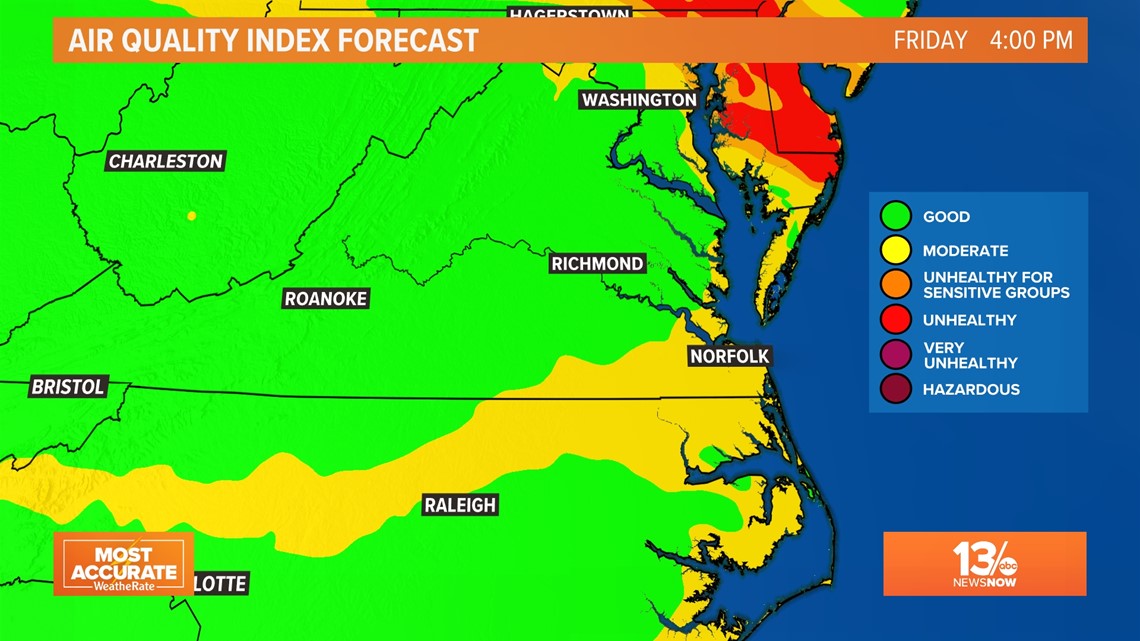 Friday's air quality forecast calls for "Code Yellow" conditions later in the afternoon, so the air should be improving for most of the region.
More significant relief is expected this weekend as the weather pattern over the mid-Atlantic region changes, and south winds develop.
In the mean time, keep in mind that the air quality is fluctuating throughout each day and it's also likely different depending on where a person is located in Hampton Roads.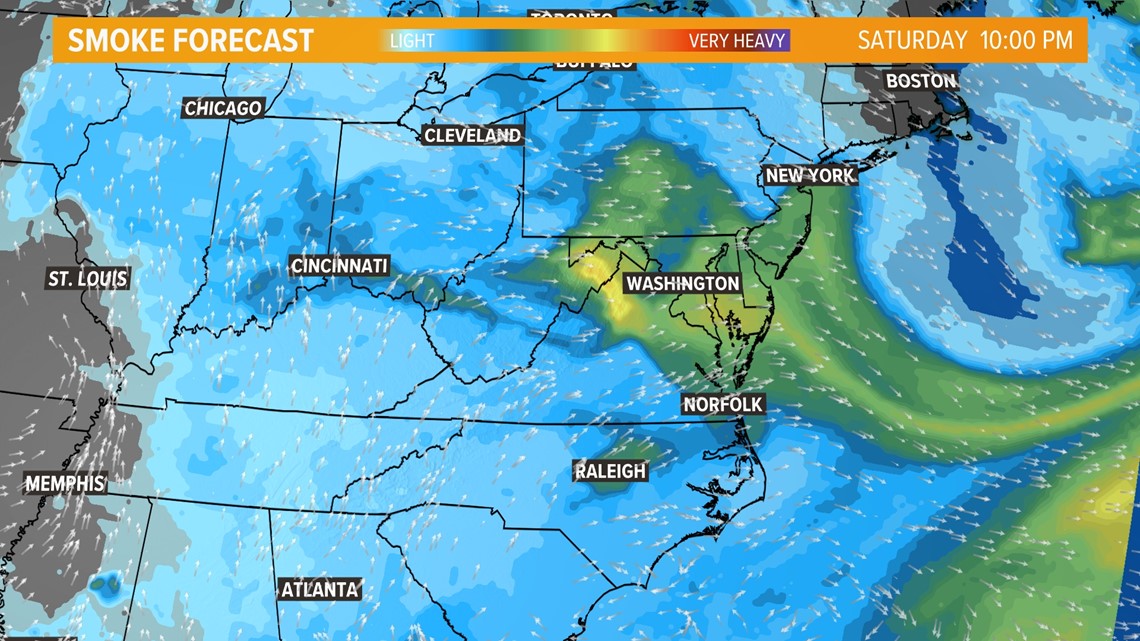 Some recent examples: in Virginia Beach, the Environment Quality Department Office reported a number as high as 157 for their air quality index Wednesday morning. However, in Norfolk, the number dipped as low as 33.
Thursday evening, Hampton saw an air quality index of 91, in the 'Code Yellow' range, while Suffolk was in the green at 36. Richmond, however, was in the red at 156 and 161 around the city.
Even if the haze does not look too bad, it still contains micro-particles that are invisible to the naked eye and are harmful to our bodies, according to Dr. Delp Givens, a pulmonologist with Riverside Health System.
"The nitrates and sulfides associated with the oxidation get into our bodies and cause inflammation, and that is what is thought to cause more issues with heart attacks, strokes, and those bad health effects that we are worried about," Dr. Givens said.