NORFOLK, Va. — A Norfolk bicyclist was hurt Tuesday after being hit by a Tide light rail train.
Norfolk Police and Norfolk Fire-Rescue responded to the accident around 2:30 p.m. at the intersection of West Brambleton Avenue and 2nd Street.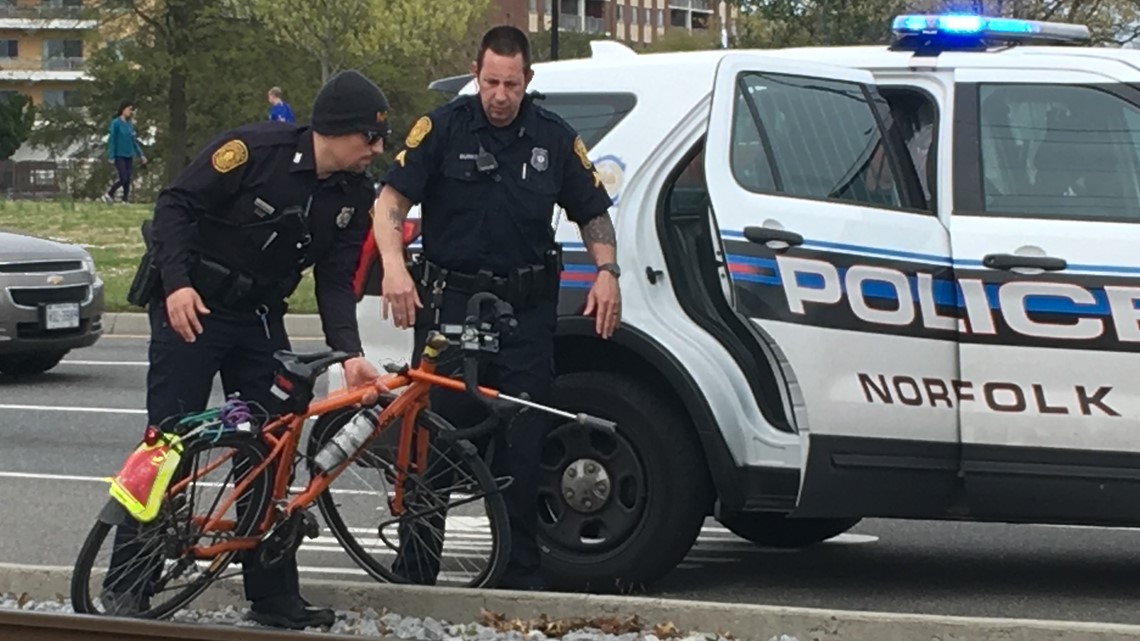 Police say their initial investigation suggested a man on a bicycle was struck by the light rail after turning left in front of it.
The bicyclist was taken to Norfolk General Hospital for treatment and is expected to recover.
Following the accident, Hampton Roads Transit instituted a Bus Bridge so light rail riders can make it on to their destination.