CHESAPEAKE, Va. (WVEC) — Chesapeake police said they were at a bank Wednesday afternoon after a man wearing a long wig and women's clothing robbed it.
Officers said the robbery happened around 1:15 p.m. at Wells Fargo in the 3900 block of Portsmouth Blvd.
The man finished the look with sunglasses. He went up to a teller and demanded money.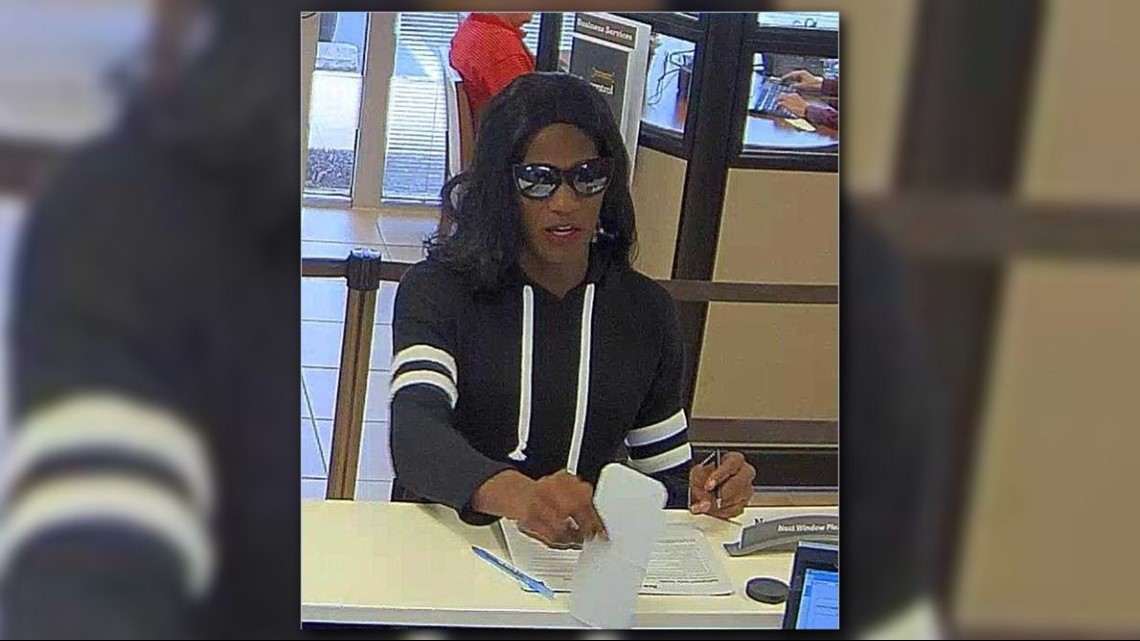 Investigators said after the teller gave him money he left bank.
Police released images of the accused robber and asked that anyone who recognizes him or knows anything about the robbery call the Crime Line at 1-888-LOCK-U-UP or submit a tip online or in the P3tips app.