A Hampton Roads Transit bus crashed into a church in Newport News on Wednesday.
Newport News police said the bus driver and five passengers were taken to the hospital with minor injuries.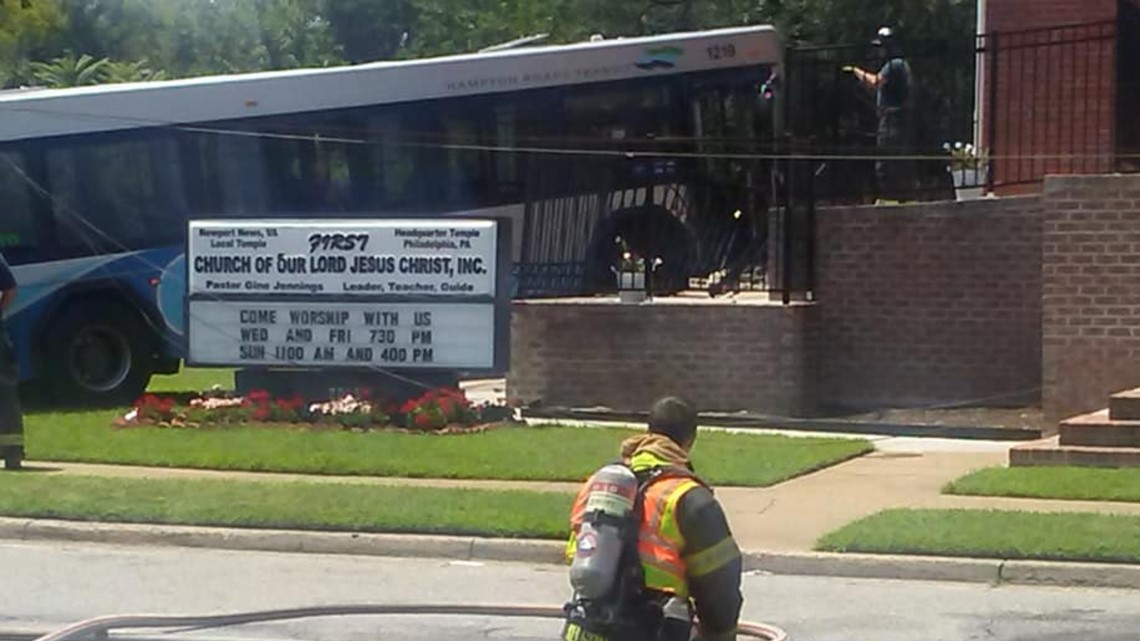 The crash occurred around 12:32 p.m. near 21st Street and Wickham Avenue.
Police said the bus was cut off by a car and the HRT driver lost control and drove into First Church of Our Lord Jesus.
The church building was empty and there was minimal damage.