NEWPORT NEWS, Va. — The Newport News Police Department partnered with Newport News Public Schools robotic students to build a remote-controlled moving target.
Once it's made, the new target will be installed in the police department's training range. Sgt. Bradley Churchill said he thought of the idea for the target when he was looking for ways to create life-like training scenarios.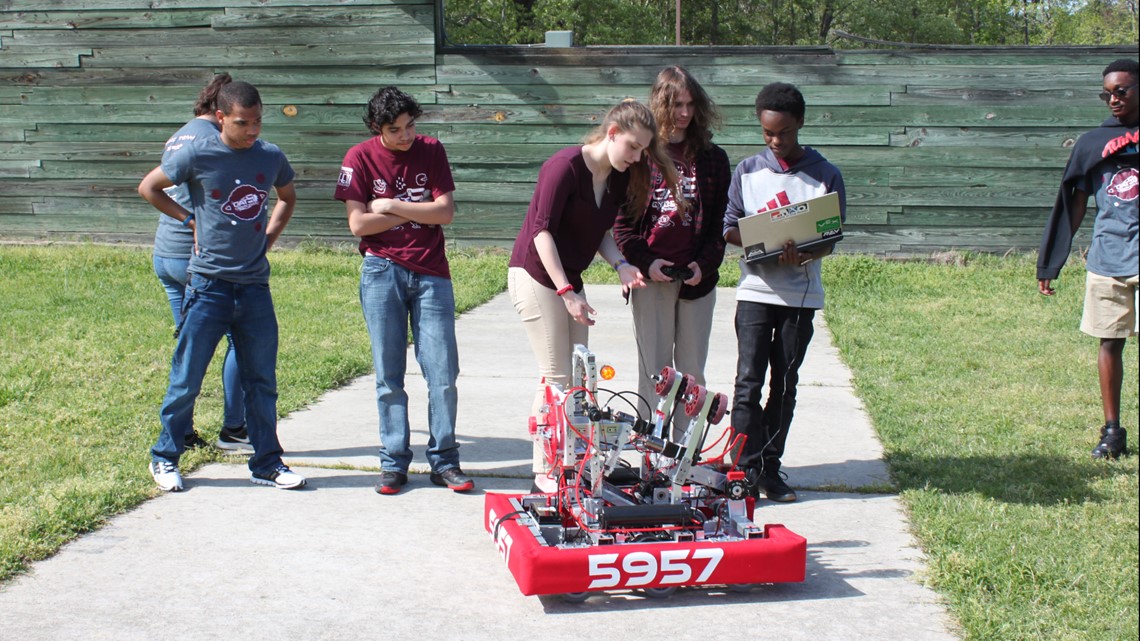 Heritage High School engineering teacher and robotics coach Olimpia Stein said that many of the students in the after-school robotics program are on the Engineering and Technology career pathway. She said she's excited about the project because it provides students with a real-world application for robotics.
The robotics team build robots and compete with other teams throughout the school year. Stein said the students and mentors will collaborate to design and build a prototype by early September before the FIRST Robotics season starts.
To make the robot, Sgt. Churchill will be working with teams from Hines Middle School and Heritage High School. The Hines team will work on the target system, while the Heritage team will take care of the drivetrain and the control system.