NEWPORT NEWS, Va. — Law enforcement agencies across Virginia, and local and state officials have been sending messages of condolences to the Newport News Police Department after one of its own was killed in the line of duty Thursday night.
Officer Thyne was dragged with the car before the vehicle crashed in the area of 16th Street and Walnut Avenue.
Officer Thyne was rushed to the hospital but died from her injuries. The driver is in custody.
Old Dominion University Police Department, FBI, Newport News Fire Department are some of the agencies sharing pictures of a mourning band, which is traditionally worn over a law enforcement officer's badge as a symbol of mourning of a fallen officer.
Hampton Roads law enforcement agencies have been sending their thoughts and prayers via Twitter.
Portsmouth Police Department said, "Our thoughts and prayers are with our brothers and sisters in blue at the Newport News Police Department and with the family and friends of their fallen Officer."
Congressman Bobby Scott issued the following statement on the death of Officer Katie Thyne of the Newport News Police Department:
"I want to send my deepest condolences to the friends and family of Officer Thyne, as well as members of the Newport News Police Department who are dealing with the tragic loss of a colleague. We rely on the police to keep our communities safe, and they are placed in harm's way every single day. The Newport News community has lost someone who dedicated her young life to public service not only through her work on the police force, but also by serving in the Navy and through her volunteerism at the local Boys and Girls Club."
Hampton Police Division said it was mourning "the devastating loss of one of our own."
The FBI Norfolk and City of Hampton also sent out their condolences.
Remembering Newport News Police Officer Katie Thyne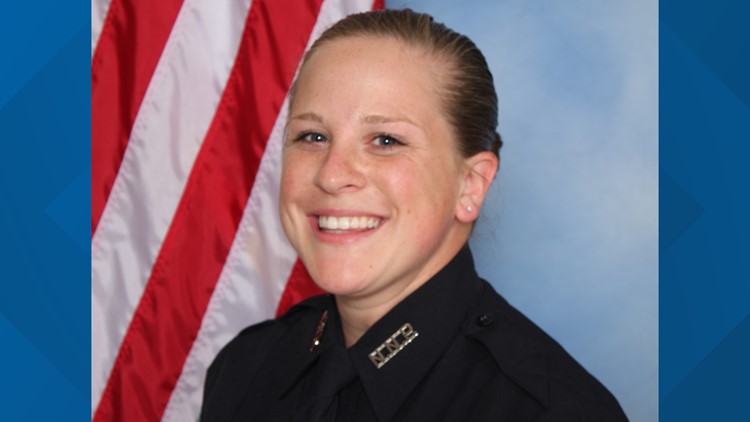 Chief Drew is expected to meet with Thyne's family on Friday to make arrangements.
This is the 12th Newport News police officer killed in the line of duty and the first since 1994.