NEWPORT NEWS, Va. — Newport News Police Lieutenant Alison Funaiock knew from a very young age that she wanted to go into law enforcement; even a tough childhood disease that nearly landed her in a wheelchair wouldn't keep her from fulfilling her dream.
Doctors told her parents that juvenile rheumatoid arthritis would eventually make her wheelchair-bound.
"I think it instilled a toughness in me that just because you tell me, 'I don't think you can do this,' I'm not going to accept that," Funaiock said.
She remained active, playing sports as a high school student in Newport News. That activity, along with physical therapy and medication, helped her sideline the illness.
Now she holds a position no other policewoman has in Hampton Roads: Commander of a Tactical Operations Unit.
"I don't know how often you see a woman that leads a SWAT team," she said.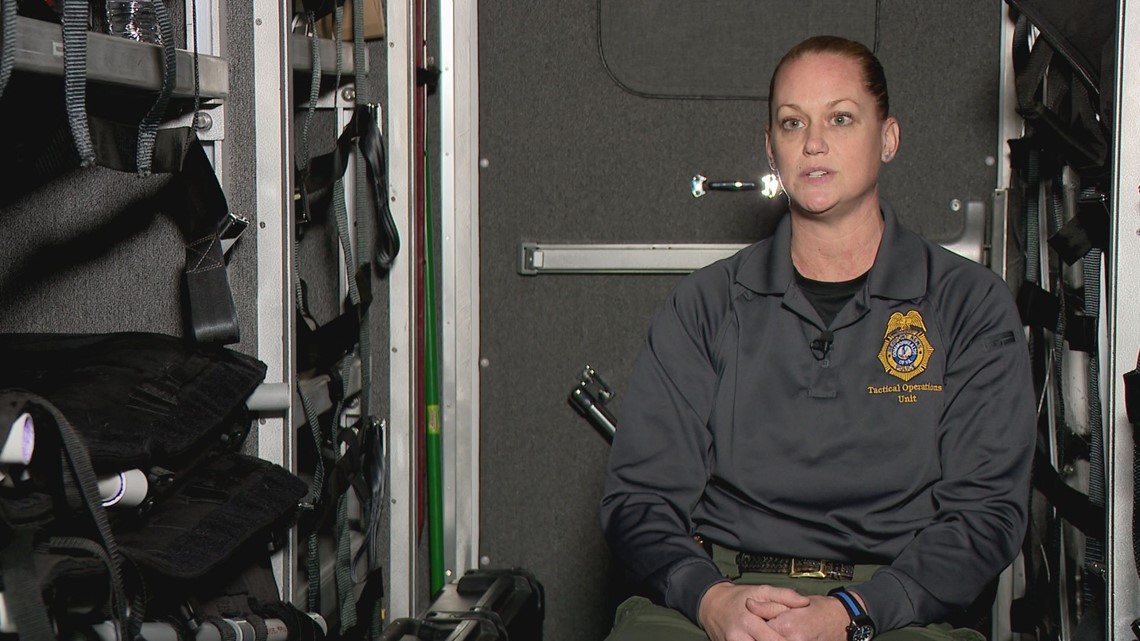 During barricade situations, hostage stand-offs, and those suspenseful, delicate, scenes that unfold minute-by-minute, Funaiock calls the shots.
"We always try to always get the person to come out to us and surrender to us, instead of going in," she explained. "We try not to force any confrontation if we don't have to."
It takes meticulous strategizing sessions with the Chief and other top police brass to bring some of the tensest crime situations to a peaceful end.
And Funaiock is the right person for the job according to her colleague, Sergeant B. Bartley, who has nothing but respect for female leadership.
"I think it empowers other women to recognize, 'I can do this. I can move up the chain and I can get into meaningful positions and make a difference.'"
A 14-year veteran of the police department, Funaiock didn't get selected the first time she tried out for the tactical team. But later, her skills as a sharpshooter landed her as a sniper on the team. After leaving the team following a promotion, she found herself back on as deputy commander. A little more than a year ago, she was promoted to commander.
She takes pride in her position as being an aspiration for young girls.
"Don't let anything hold you back. It's only an excuse if you want it to be. We're trying to get more women to realize that this is something they can do."