NORFOLK, Va. — Police made an arrested in connection to the shooting that killed a football player from The College of William & Mary near Old Dominion University on March 21.
While some people who live near the scene at West 43rd Street and Colley Avenue thought they might've heard fireworks, others knew exactly what the sound was.
Police arrested Kri'Shawn D. Beamon, 20, of the 3500 block of Coleshill Lane in Chesapeake. He has been charged with second-degree murder, robbery, and two counts of using a firearm in the commission of a felony.
Neighbors said there wasn't a party or anything else going on that night so they don't know why he would've been in the area.
PHOTOS: Nathan Evans, William and Mary football player killed in Norfolk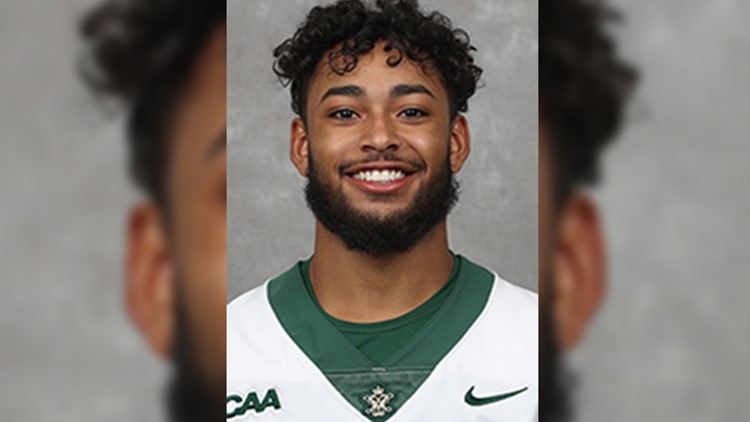 The call came into emergency dispatchers for gunfire at West 43rd Street and Colley Avenue around 11:50 p.m. Thursday, March 21. When officers arrived, they found Evans on the sidewalk suffering from gunshot wounds. He died there.
Detectives are investigating this as an isolated incident and have not released the motive or circumstance surrounding this shooting.
Beamon is currently being held in the Norfolk City Jail without bond.
"William & Mary grieves today the death of Nate Evans, an immensely talented young man," William & Mary President Katherine A. Rowe said in a statement. "I extend condolences and the deepest sympathy on behalf of the community to Nate's family, friends, team members and others close to him."
William & Mary Head Football Coach Mike London said, "Nate's is a loss we are feeling deeply within our program. Faith and family are the foundations of our program. We value relationships first. Our team has gathered together to support each other as we deal with the grief that comes from this tragedy. Additionally, we will do all we can to support and comfort Nate's family and loved ones through this difficult time."
Anyone with information about the shooting as asked to call the Crime Line at 1-888-LOCK-U-UP.