NORFOLK, Va. — The man charged in connection to a quadruple stabbing at Cogans Pizza in Ghent appeared in court Monday morning.
Norfolk detectives said 30-year-old Joshua D. Fiser turned himself in on Friday afternoon to the Norfolk Police Operations Center. He appeared in court Monday morning.
Detectives said Fiser was involved in a stabbing that took place on Oct. 31 around 1:35 a.m. Police officers were called to the Ghent restaurant at 1901 Colonial Avenue for a report of a person suffering from stab wounds.
When first responders arrived, they found a 34-year-old man suffering from multiple stab wounds.
Police said the man was taken to Sentara Norfolk General Hospital with life-threatening injuries. Officers on the scene found three other men were also stabbed.
Police said the other three men were treated for non-life-threatening injuries.
Police told 13News Now that the incident started when two men got into an argument. A fight broke out and the suspect, Fiser, stabbed the 34-year-old man. The other three men were injured while attempting to break up the fight.
According to a Facebook Event post, there was a Halloween costume contest at Cogans Pizza that night. That event was supposed to go on until 2 a.m.
Fiser has been charged with four counts of malicious wounding. His attorney on Monday requested a bond hearing to be set "as soon as possible." It has been set for November 7. Fiser will appear in court for a preliminary hearing on January 7.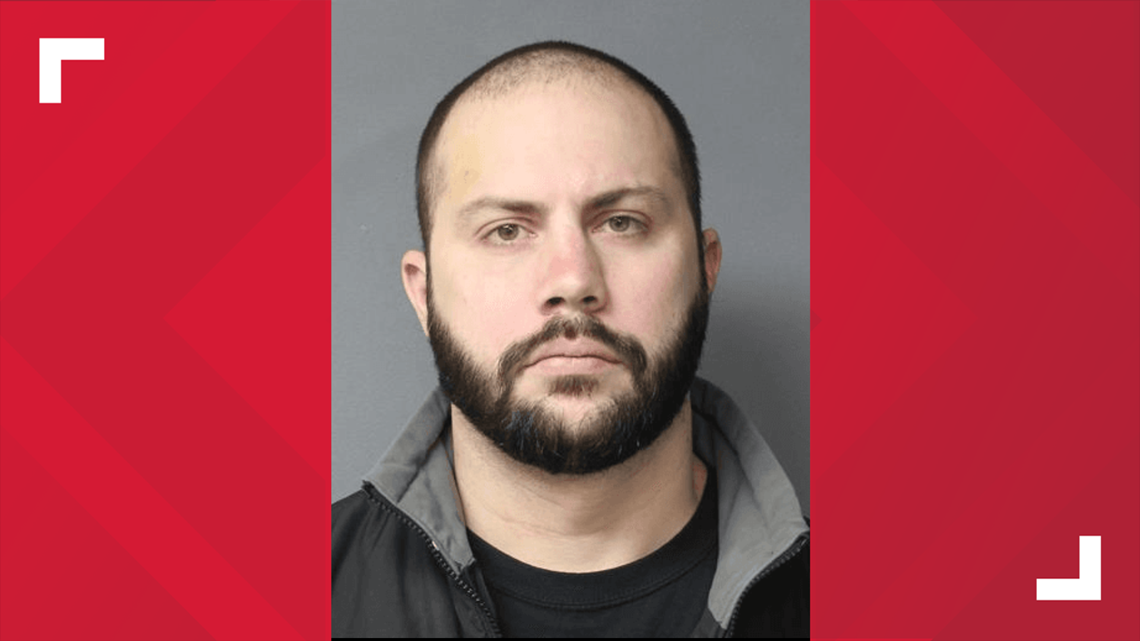 Russell Scarborough operates his music business, Russell's Music World, right next door to Cogan's.
He said he's not too surprised by what happened.
"Eventually it's inevitable. It's going to happen somewhere, and it just finally happened right here," Scarborough said. "A little shocked but conversely it's a bar. People drink there at 1:30 in the morning, and it's amazing that nothing has happened like this in all the years I've heard of the place."
He added he's not worried about the violence affecting his business.
"People have mentioned it but it has not hurt my business," he said. "No one has said, 'I'm not going to Ghent' - or the corner as we call it."
Area resident Birch Ambrose said the news of the stabbing made him ill.
"It's just a shame that four people got stabbed. And what were they arguing over? Come on! There's nothing worth stabbing somebody about," he said.
He said Halloween parties at a bar can be "a recipe for disaster" but he was still surprised to hear about the stabbings.
"Well, I hope they put him away. Not kill him, but put him away for a long time. That's ridiculous," he said.
Ambrose said he visits Cogan's and the area frequently.
"I don't know if I'll go back in there. There's a weird vibe coming right now from that place to me," he said. "Maybe someday; But, I love this neighborhood."
As detectives continue to investigate this stabbing, they ask anyone with information to call the Norfolk Crime Line at 1-888-LOCK-U-UP.