There are some expensive projects on the table and the city will attempt to pay for those without any property tax increase.
We sat down with Norfolk City Manager Dr. Chip Filer to learn where exactly the money will come from.
Many cities like Norfolk spent the last few years tabling big projects during the financial uncertainty of the pandemic.
"There was a lot of trepidation for big projects. So we had a lot of things on the drawing board, and now we're getting to the execution stage," Dr. Filer said.
While this is the largest budget in Norfolk history, Dr. Filer notes it is also forecasted to be a record-breaking year for revenue, too.
The budget includes $414.5 million in capital improvements, including the following big projects:
$93 million in matching funds for the Downtown Floodwall Project.

The total project cost could cost upwards of $2 billion; however, the Federal government pays for 65% of the project, while Norfolk is responsible for securing funding for the remaining 35%. Dr. Filer said the city is working to acquire some state money to help fund its portion.

$10.5 increase in local contribution to Norfolk Public Schools.

In a survey, Norfolk residents identified public schools as a weak spot in the city. Some of the money is budgeted to help with school modernization in the coming years.

$65.5 million for a new Norfolk Fitness and Wellness Center.
$12 million to improve the Half Moone Cruise Terminal.

The new cruise terminal will allow for the Carnival Sunshine to home port in Norfolk starting in January 2025 and could pay for itself in three years, according to Dr. Filer. "Those are the types of investments I'm trying to explain to council we really need to make," he said.
So what does this mean for taxpayers?
The City of Norfolk last month sold nearly $109 million in tax-exempt new money bonds to help finance a variety of projects across the city.
Dr. Filer says the city's strong credit helped secure the bonds at a low-interest rate of 3.17%.
"As far as we can tell as it transpired, we hit a home run," Dr. Filer said.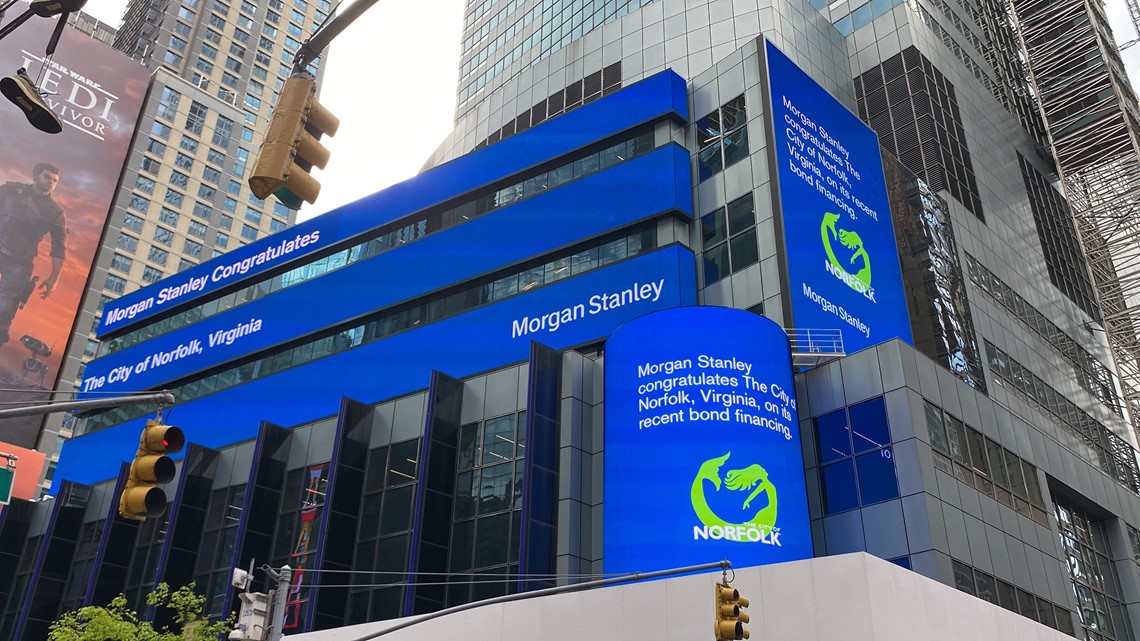 Despite some of these big-ticket items, Dr. Filer said there are no tax rate increases scheduled for Norfolk residents.
"There should be no reason to start talking about tax increases on real estate," Dr. Filer said. "We probably don't have a lot of flexibility on tax decreases given what we're about to face. But we really don't see any necessity to have a conversation about increasing the tax rate at this point."
The budget does factor in several fee increases that affect city residents, including stormwater, solid waste, and various parking and cemetery fees.
Outside of that, the city will fund these projects through other methods, including cash reserves, and money generated from selling its water.
Norfolk's water revenue amounts to more than $100 million a year, about half of which comes from non-residents like the U.S. Navy and the cities of Virginia Beach and Chesapeake.
City Council members will meet on May 23 for another work session on the budget.
Norfolk residents will have one final chance to speak up on the budget on June 6 at 6 p.m. in City Council chambers.
City Council is set to take a vote on the budget the following Tuesday, June 13.