NORFOLK, Va. (WVEC) — A Norfolk Public Works truck crashed into The Hague Saturday morning.
Dispatch said the call came in around 10:43 a.m. in the 500 block of Mowbry Arch, police said.
PHOTOS: Norfolk Public Works truck crashes into The Hague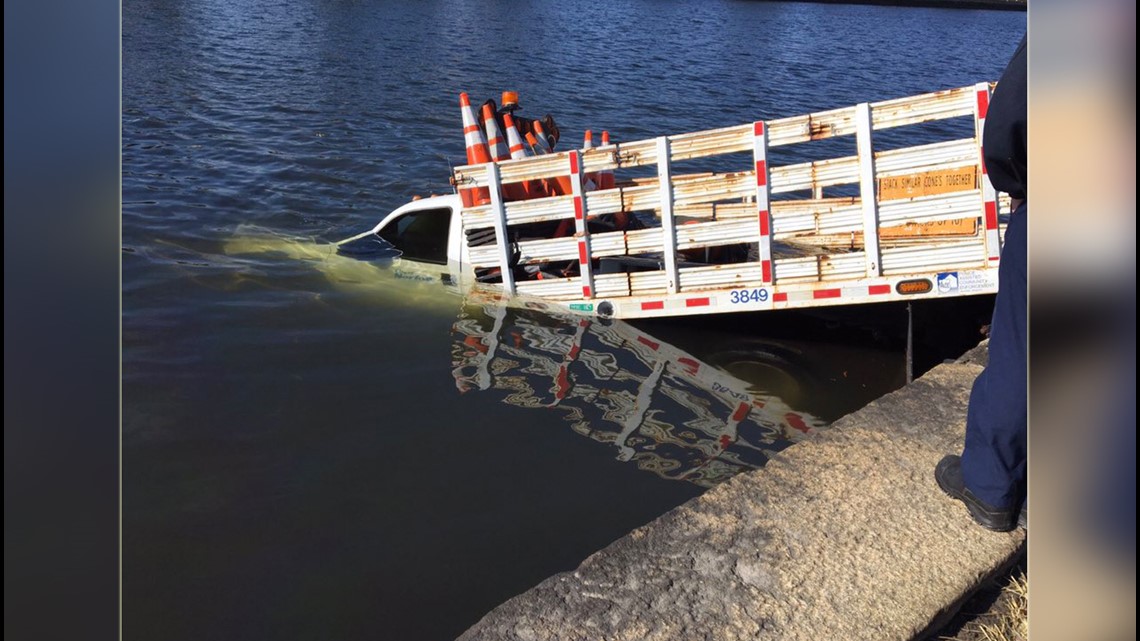 A pole was hit causing outages in the area. Police said absorbent booms are in the water for precaution.
A Norfolk Fire-Rescue spokesman said there is fuel in the water but it's contained with the absorbent booms.
The Coast Guard has been contacted.
No injuries have been reported, police said.
Follow 13News Now on Facebook and Twitter
► Make it easy to keep up to date with more stories like this. Download the 13News Now App.