NORFOLK, Va. — Norfolk police are investigating a burglary and vandalism at St. Paul's Episcopal Church on Saturday.
Police responded to a commercial robbery call around 11 a.m. at 201 St. Paul's Boulevard.
Officers found several windows shattered and the smell of gas inside the historic church, police said.
Norfolk-Fire Rescue responded and stopped the gas leak.
Officers then entered the church and found a room that had been vandalized.
Detectives are investigating the incident as a burglary and no other places of worship in Norfolk have been affected.
Norfolk police released surveillance video of the suspect:
If you have any information that can help police, call the Norfolk Crime Line at Line 1-888-LOCK-U-UP.
Norfolk's St. Paul's Episcopal Church vandalized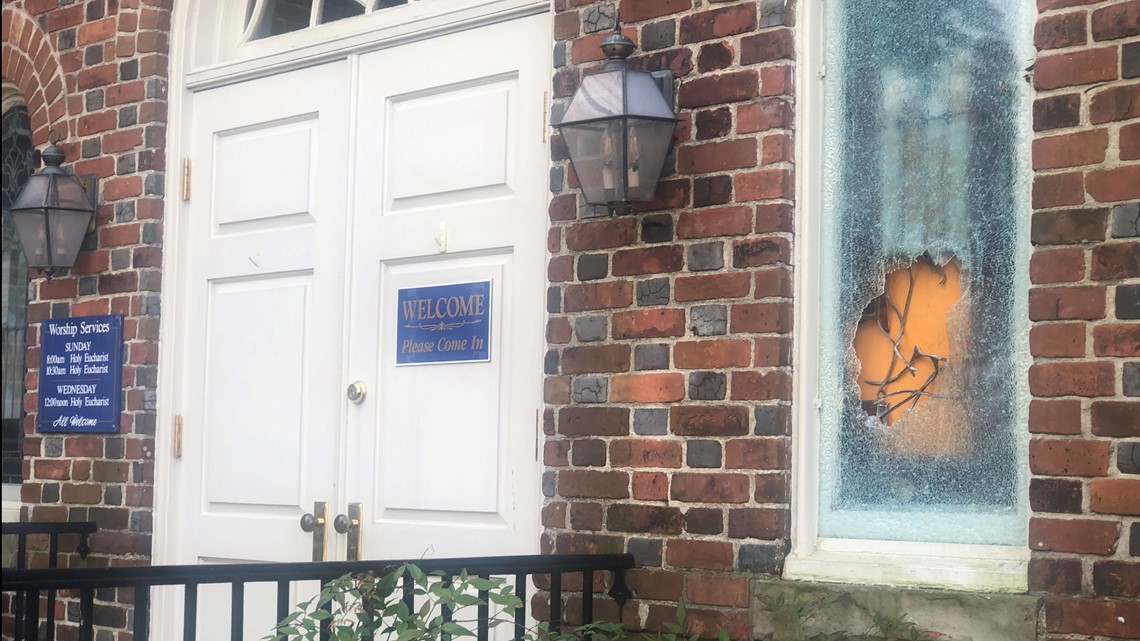 Follow 13News Now on Facebook and Twitter
► Make it easy to keep up to date with more stories like this. Download the 13News Now App.