The cemetery is on the east side of Kempsville Road, just south of the I-264 overpass. It is not affiliated with any nearby church and is not on the National Register of Historic Places.
Funeral home R.W. Baker & Company relocated 11 graves to another section of the cemetery on the same plot of land and provided a granite headstone to each previously unmarked grave.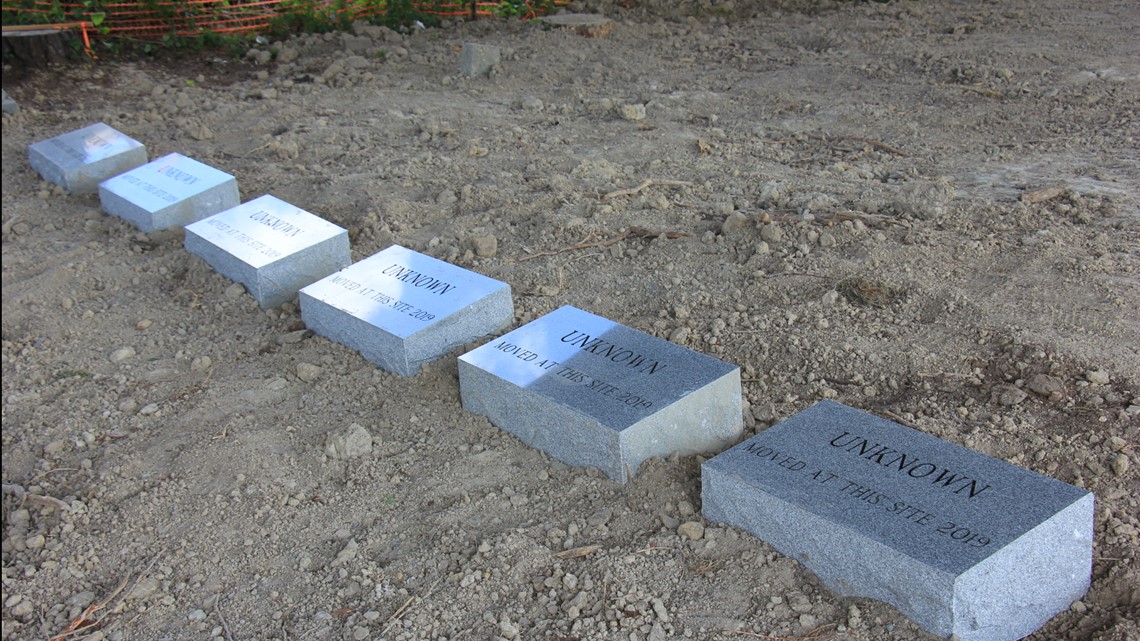 Most of the graves in the cemetery did not previously have a headstone, but four graves were marked. Historical records indicate this is the location of a small family cemetery.
The oldest marked grave belongs to Wilford K. Hawk (May 22, 1868 - June 14, 1935) and the most recent is Love Riggs Masters (September 27, 1889 - November 2, 1956).
To date, no living relatives of the people buried in the cemetery have been found.
PHOTOS: Unmarked graves examined near Interstate roadwork