PORTSMOUTH, Va. — The City of Portsmouth is reeling from a violent start to the week that left at least three people dead and two hurt.
On Tuesday, Police Chief Stephen Jenkins, his officers, members of the Portsmouth Fire Department and community activists hit the pavement in the area of Prentis Park for a community walk.
"We're out here going door to door, asking people if they need resources, letting them know where they can go for those, making sure that if there are witnesses who might have seen anything, we make sure to get their info and ask them if they saw anything," said Portsmouth Police Department (PPD) spokesperson Victoria Varnedoe.
RESET walk participants are also hopeful tipsters will come forward with information.
On Sunday, at approximately 3:22 a.m., police said someone on Nashville Avenue near Lincoln Street shot three people.
Officers said they found a woman badly hurt and Calvin and Alvin Joyner, both 51, dead.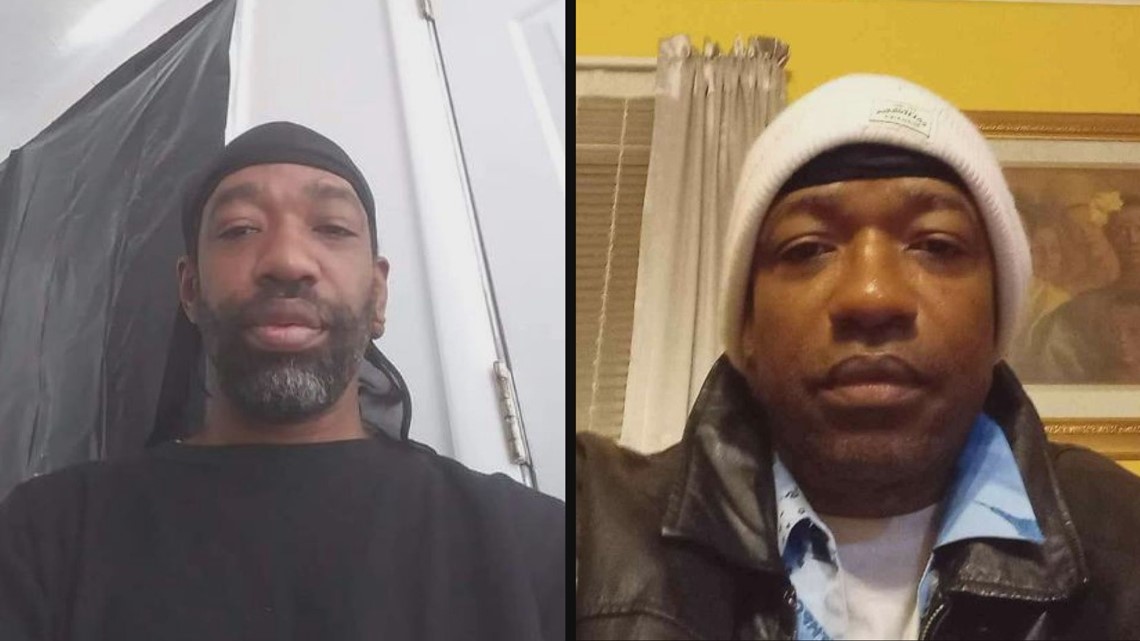 "I love them, oh my goodness," said Sabrina Mason, cousin of the Joyner brothers.
Spanyuara Jackson, another cousin, said they were all raised like siblings.
Mason went on to describe the twins as funny, beloved and family-oriented people. Another cousin, Shemeka Lewis, described them as "the light of the party."
The cousins said they seek answers as to what happened. While on a quest for justice, they shared a message to the community.
"We need to just put the guns down, just put the guns down. It's sad, it really is," said Mason.
"And it's tragic when a parent has to bury a child, let alone one child, but fourth child," said Lewis.
Gun violence also crept into Angela Britt's family, when she told 13News Now someone murdered her grandson, just four months ago.
"I feel like when the incident happened to me, and my grandson was murdered, I needed to speak with someone then. I was more like, in a state of shock," said Britt, stating why she joins RESET walks.
Britt looks to comfort families impacted by gun violence. She is also a member of the nonprofit support group Unseen Tears. Cedric Cradle founded the organization.
"If we don't be proactive, we're going to be doing this interview again," Cradle said.
Cradle called on the community, along with local and state leaders to reach solutions. He and Britt advocate, in part, for a witness protection program and stopping the circulation of illegal guns to combat the violence.
"It's affecting all ranges of ages," said Cradle. "I've been a Portsmouth resident for a long time, and I want to see Portsmouth succeed, but I also want to see people live a long life, too."
Terri Miller, 62, died Tuesday from injuries sustained in a Sunday morning shooting on Loxley Road, Varnedoe said.
Officers are now investigating that case as a homicide, marking it the seventh so far in Portsmouth this year.
Moreover, on Sunday night, police responded to a shooting near Howard Street. Officers said someone shot and injured a man. He is expected to survive.
Police have not yet released suspect information about any of the shootings from Sunday. If you know anything that can help investigators, you're asked to contact the PPD Investigations Bureau at 757-393-8536. You can also call the Crime Line at 1-888-LOCK-U-UP. You may remain anonymous.