PORTSMOUTH, Va. — Portsmouth's Hoffler Creek Wildlife Preserve is searching for vandals who they say might be responsible for a fire that burned down a laboratory Friday night.
According to the preserve's executive director, Ashley Morgan, trespassers vandalized the preserve sometime between 4:30 p.m. and 11 p.m., burning down the solar-powered Creekside Laboratory. Morgan said the building housed equipment for water monitoring, oyster restoration and kayaking.
The heat from the fire melted 14 kayaks stored nearby. Morgan said they believe the vandals also destroyed seven benches, three fences, the rain barrel system and a trail bridge.
"It's devastating. So many people work hard here to make nature accessible," Morgan told 13News Now.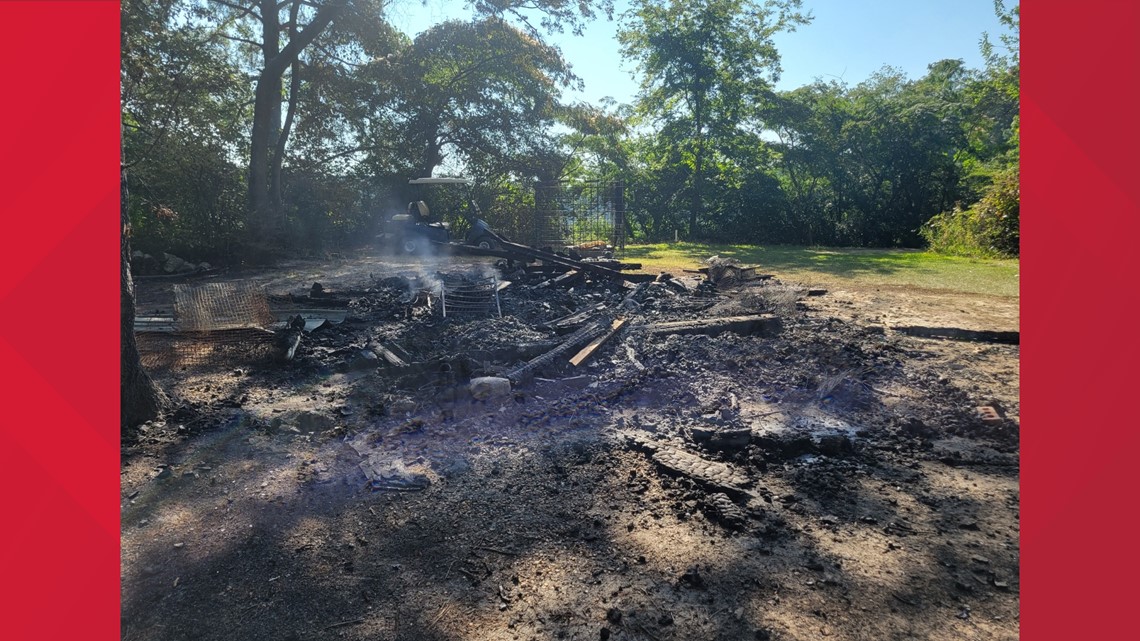 In a Facebook post, the organization wrote that staff found the shed "completely burned and still smoldering" this morning.
"We are devastated by the physical and financial losses. It will take considerable time, energy and money to recover from this damage," Morgan said.
As a result of the vandalism, Morgan said popular programs are paused. The fire damaged essential research, educational and recreational equipment. The damage impacts student oyster restoration, citizen water quality monitoring and kayak rentals, tours and lessons.
In the Facebook post, the organization wrote that the remaining kayak tours for the season are canceled, and rentals are unavailable until they can replace the fleet.
"Many of our sunset and full moon tours this year have been sold out. We had one tonight. They should be here getting in boats," Morgan said.
Morgan said the kayak rentals bring in necessary funding to keep the nonprofit afloat.
While the fire has left the wildlife preserve picking up the pieces, Morgan said she's thankful the fire didn't spread to the woods.
"This is a remote location in the preserve and could've easily spread to the forest," she said.
"We are just grateful that the Portsmouth Fire Department contained the blaze before it spread through the forest," Morgan said.
The Hoffler Creek Wildlife Foundation manages the 142-acre preserve in the Churchland area of Portsmouth. The foundation says its mission is to conserve the last parcel of undeveloped land in the Hoffler Creek watershed for environmental education, research and recreation.
The preserve is the largest, publicly accessible natural area in Portsmouth, according to the foundation.
If you witnessed any suspicious activity at the preserve between 4 p.m. and 11 p.m. Friday, you're encouraged to call the preserve at 757-686-8684 or email them at HofflerCreek@HofflerCreek.org.