SUFFOLK, Va. — At least 10 people who live at a Suffolk apartment complex need a new place to stay after a fire Saturday morning.
A news release said Suffolk Fire & Rescue received the alarm notification at 8:43 a.m. for the building, which is on the 1100 block of Knotts Pointe Lane.
When firefighters arrived, they found heavy smoke coming from the electrical room and moving through the entire building through a trash chute. An electrical service panel had caught on fire.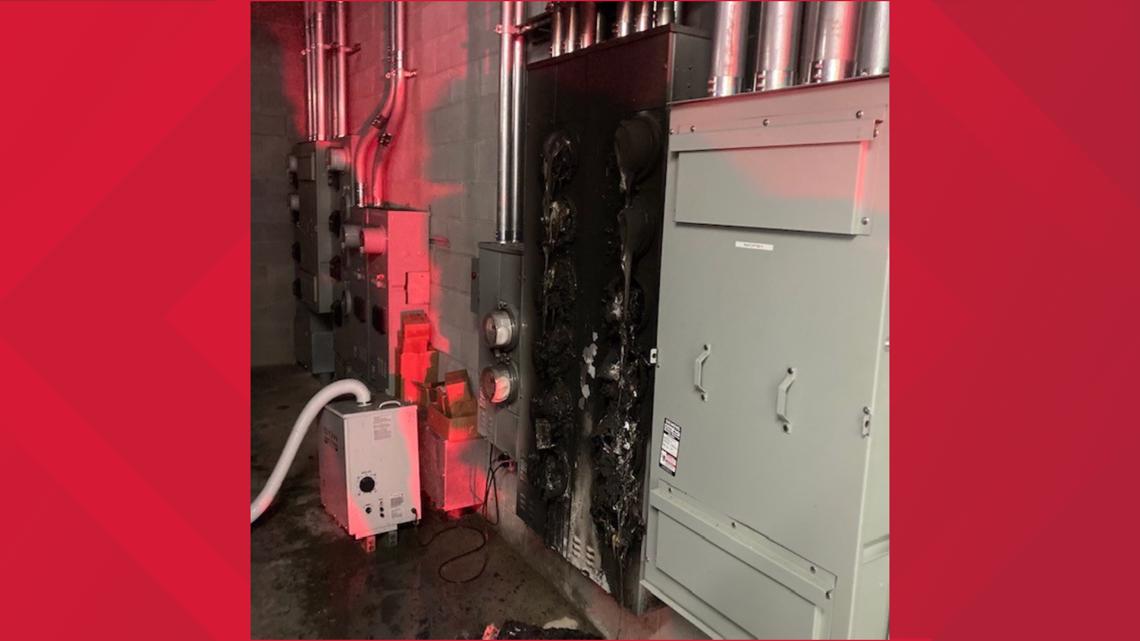 The fire was under control by 9:31 a.m., and firefighters confirmed that the fire did not leave the electrical room. However, smoke had to be cleared from four floors.
There is damage to the service panel. Dominion Energy also responded to the scene to stabilize services.
Nearly 200 residents in the the 100-unit complex felt the impacts of the fire. Crews evacuated everybody. No one was injured.
"There were a couple of people unable to get out, so we just protected them in place because they were at the other end of the building," said Suffolk Fire & Rescue Battalion Chief William Kessinger.

Monica Gerand, who lives in the apartment complex, said she was not home when the fire sparked, but her unit did not have electricity. Gerand said she's thankful her apartment is not damaged.
"We're very blessed. Everybody knows who help and who needed to get people out and that's what they did. They got people out. The fire department was incredible. They were very kind when we got here, helping us get upstairs to get medication or whatever we needed. I wanted to check on my animal," said Gerand.
The fire directly impacted between 10 and 14 units, according to property group BECO Asset Management. Director of Marketing Chandler Cutright said the company is helping those residents relocate for the time being.
As for Gerand, she plans to stay with a friend and family members in the coming days.
"I'm thankful, yes, because I didn't want to go to a hotel," she said.
"All power has been resorted, except to the units that were directly affected. The building was without power for 3.5 hours," Cutright added in a statement to 13NewsNow.
The fire marshal's office is investigating the exact cause of Saturday morning's fire.