SUFFOLK, Va. — Three people have to find another place to stay after the apartment in which they lived was damaged by a fire Sunday morning.
According to a spokesperson for Suffolk Fire & Rescue, their personnel were dispatched at around 10:25 a.m. for a report of a fire on S. Main Street near Kilby Court. When firefighters arrived a few minutes later, they found smoke and flames visible from a detached garage that was converted into an apartment.
The spokesperson said their crews "were able to attack the fire, perform a primary search, and prevent the fire from extending to nearby residences." They had the fire under control within 10 minutes of their arrival.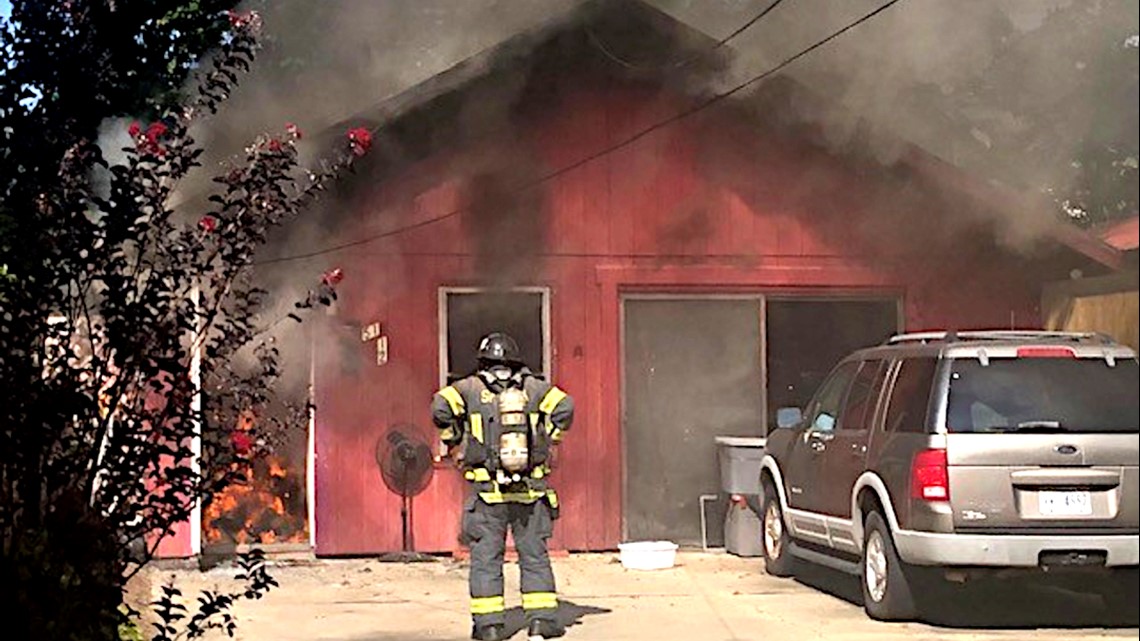 Three adults lived in the apartment at the time of the fire and won't be able to stay there due to the damage. The spokesperson said they didn't yet know if the three residents will need assistance from the American Red Cross.
There were no injuries to firefighters or civilians. The Suffolk Fire Marshal's Office is leading the investigation into the cause and origin of the fire.