VIRGINIA BEACH, Va. — In the halls that her daughter, 16-year-old Makayla Cox, once walked through, Shannon Doyle took the stage to share the story of her daughter's life at Ocean Lakes High School.
"She was an honor roll student. She was sociable and she might have even sat right next to you in class," said Doyle.
The evening before Makayla died, she was dozing off while sitting on the family couch. Doyle made the decision to drug test her the next morning.
But morning would be too late.
"At nine o'clock that morning, I went upstairs to wake her up. When I walked in there, she had stuff coming out of her nose and coming out of her mouth. I shook her and she was stiff."
According to Makayla's toxicology report, she died with no other drugs in her system beyond 100% fentanyl.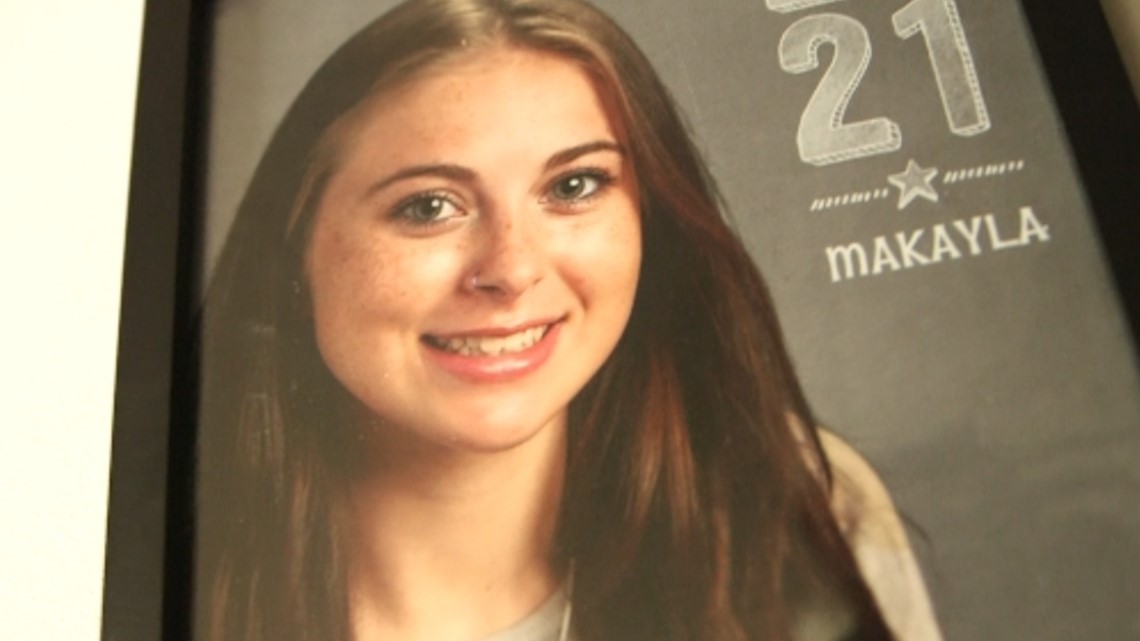 Her mother said she knows Makayla had no idea what she had taken.
"I had never heard of it, I know she had never heard of it. She thought that she had taken Percocet," said Doyle. "That mistake cost her, her life."
A year later, Dolye returned to Ocean Lakes High School to warn Makayla's classmates about the devastating effects of opioids.
Doyle wishes her daughter could have seen a similar presentation before she died.
"She will never get her driver's license, she will never go to college, she will never get married, or have children," said Doyle. "I want all of that for you."
Doyle hopes to bring this presentation to schools not schools across Virginia Beach and Hampton Roads.