VIRGINIA BEACH, Va. (WVEC) — Virginia Beach fire crews battled and "knocked down" a massive house fire Friday morning.
Dispatch said the call came in at 7:20 a.m. The fire was in the 5800 block of Goolagong Drive.
The house was fully engulfed in fire, dispatch said.
Virginia Beach Fire Department said that the fire is "knocked down and under control."
This is the second fire at this residence, officials said. The first fire was in January.
The home was under renovation.
13News Now was sent photo and video from viewers that show the fire can be seen from Interstate 64 near the Indian River Road exit toward Military Highway.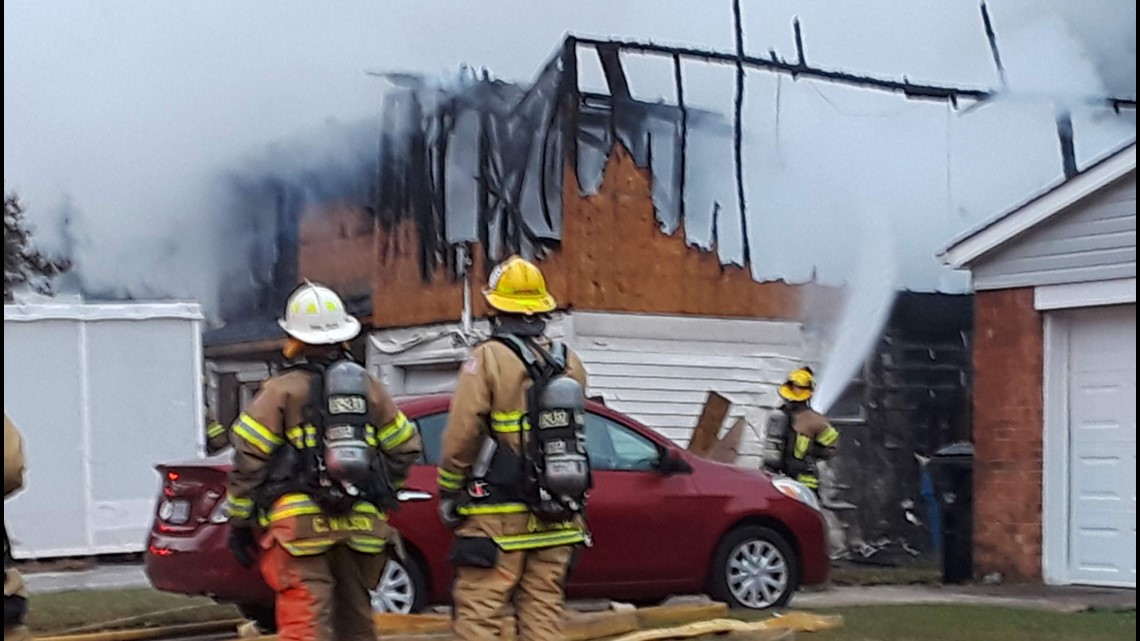 There were no injuries and the fire is under investigation.