VIRGINIA BEACH, Va. — 7/1/22 UPDATE: A city spokeswoman says the cause of this fire was ruled to be an accident, which started with improperly discarded smoking materials.
ORIGINAL STORY: Twenty people are displaced after a Virginia Beach apartment complex caught fire Thursday afternoon.
The fire took place in the 1600 block of Hiawatha Drive. That's the Indian Lakes Apartment complex near the Acredale area.
According to a Virginia Beach Fire spokesperson, someone called for help at 4:15 p.m.
Viewers shared images with 13NewsNow showing flames sending huge plumes of smoke into the air.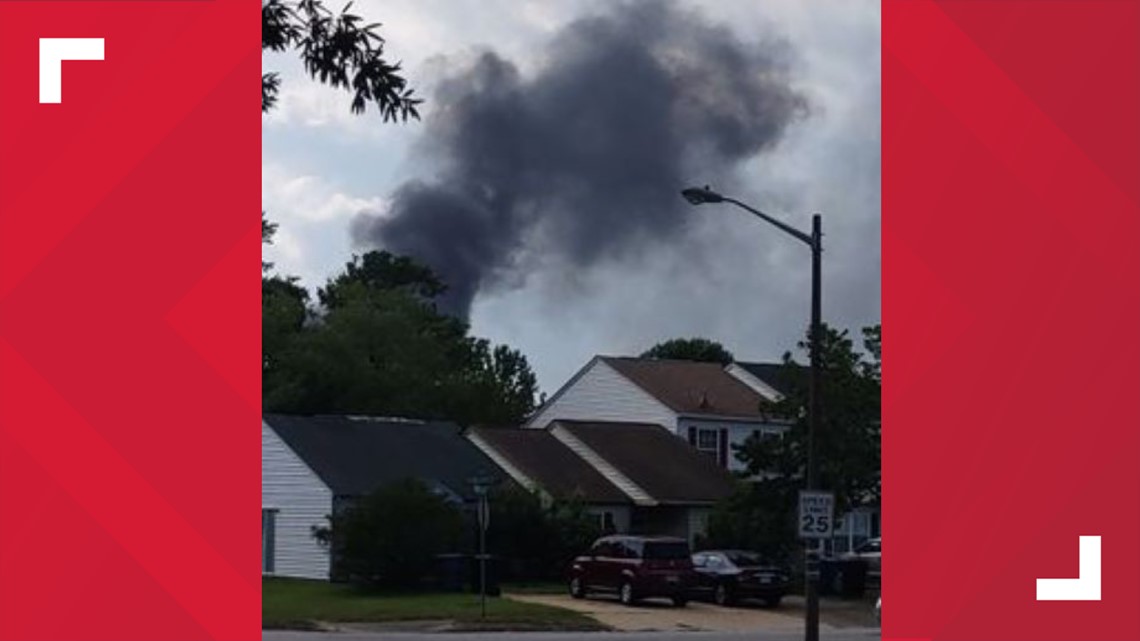 According to VBFD, 16 units are affected and four are a total loss. Twenty people are displaced.
VBFD said two firefighters sustained non-life-threatening injuries and were taken to the hospital. Two police officers were treated for smoke inhalation at the scene.
Chuckie Bolen got news he didn't want to hear Thursday. He lives in the building that caught fire.
"Now we're just waiting to see what the damage is," said Bolen.
Bolen said his lease is up at the end of July. He bought a house and planned to take the next month to transition.
"It changes it a lot because I don't know what damage is or if there is anything salvageable in there and that could take a toll on us," he said.
This is not the first significant fire at this apartment complex.
"We moved in knowing about the two fires, and they were across the complex. And I never thought we would have to deal with it," said Bolen.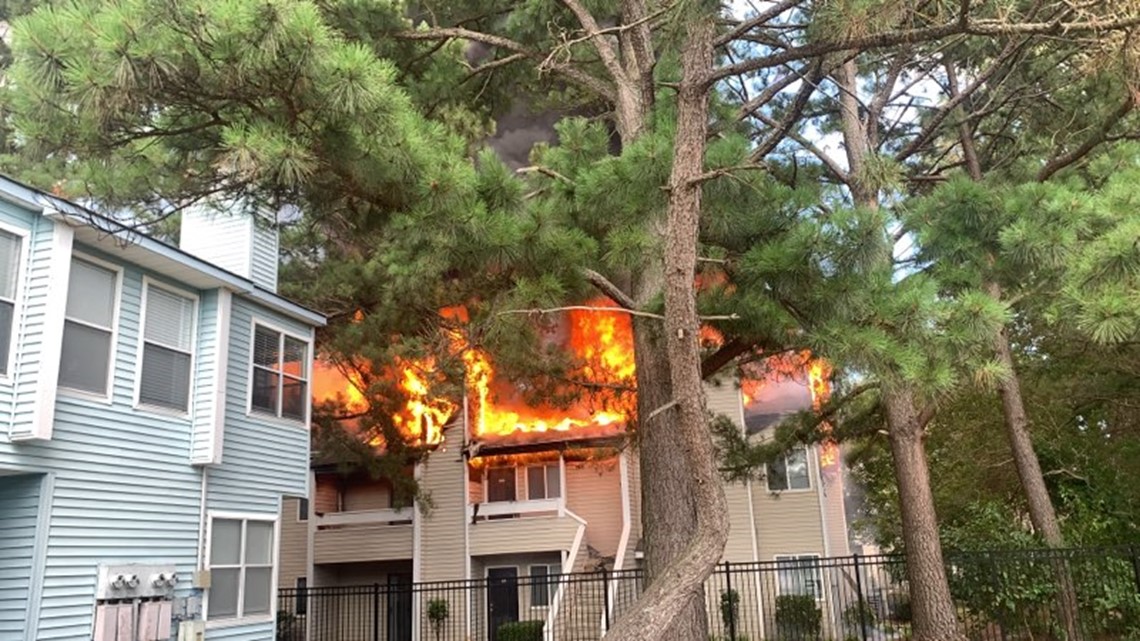 Additionally, one dog in a crate was rescued and reunited with its owner.
The fire was under control in about 20 minutes.
Meanwhile, a Virginia Beach Fire spokesperson said the apartment manager is helping people who are displaced, and the Red Cross may also get involved.