KERNERSVILLE, NC - Trooper Landon Mendenhall is being called Dr. Dolittle around the office lately.
Mendenhall had never made contact with an owl before, but he helped rescue an injured one Tuesday.
Mendenhall said Highway Patrol got a call from someone who saw an owl in the median of the I-40 in Kernersville near the Union Cross Road exit. When he went out to the scene, he saw the owl, likely hit by a car, had a limp wing and couldn't fly.
A tow truck driver pulled up thinking Mendenhall was stuck, but he helped him another way.
"I was figuring out what I was going to do when he gave me a shirt to wrap the owl up in," he said.
He took the owl to Carolina Veterinary Specialists in Winston-Salem and a wildlife rescue officer came and got it. The vet said the owl was going to be alright and should make a full recovery.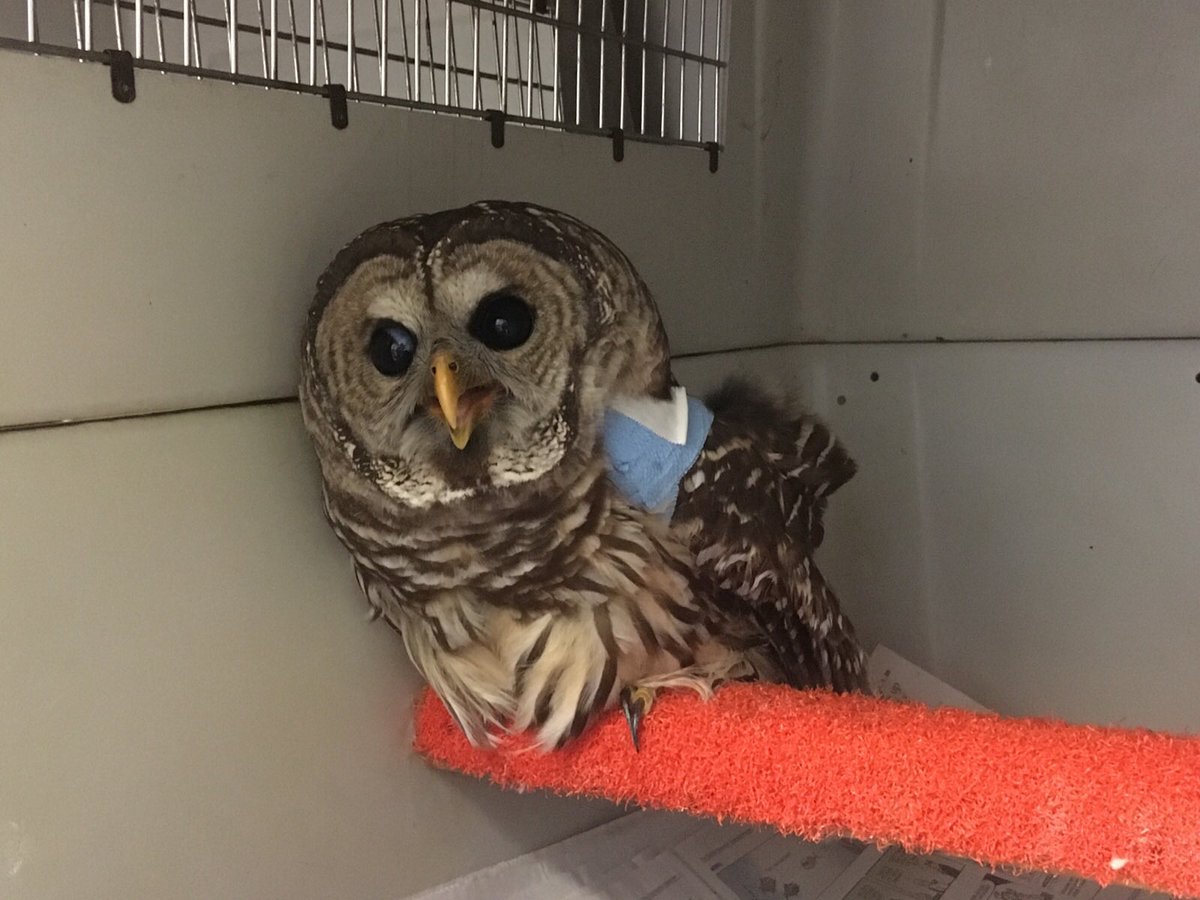 Injured owl rescued from I-40 in Kernersville. (Photo: Carolina Raptor Center)
The Highway Patrol posted a picture of Mendenhall and the owl on their Facebook page.
"You never know what you're going to deal with in this line of work," said Mendenhall.