YORKTOWN, Va. (WVEC) — The York County Department of Fire and Life Safety battled a fire at a business on George Washington Memorial Highway.
Firefighters were sent to the scene at M & J Motors located at 2024 George Washington Memorial Highway in Yorktown just before 11:30 Thursday morning.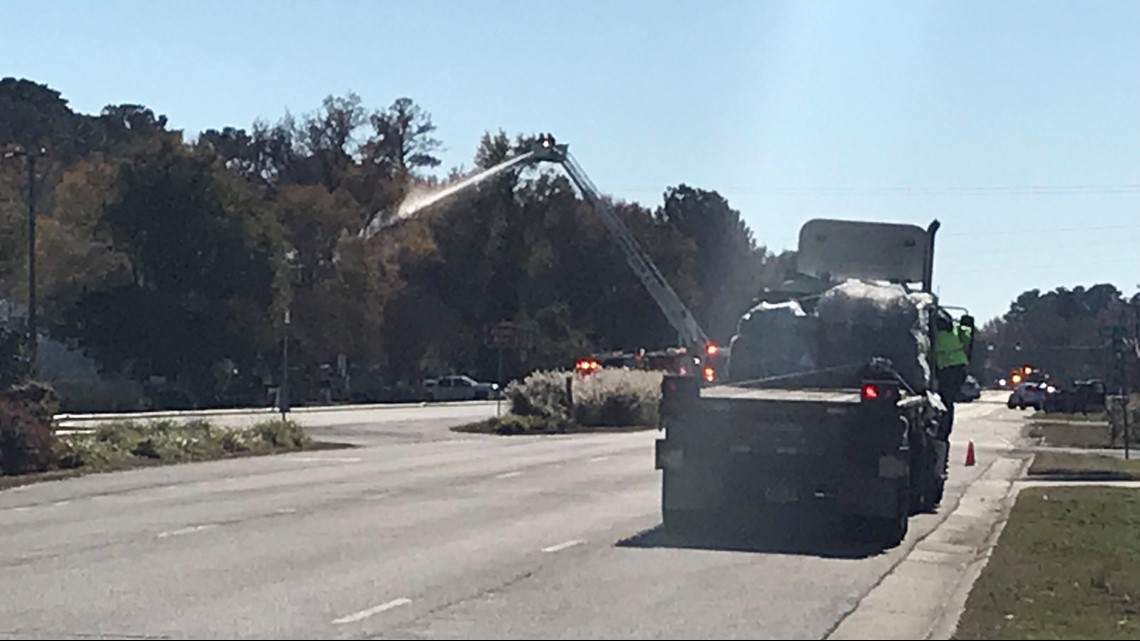 Fire and heavy smoke were discovered coming from an accessory structure next to the main building when officials arrived.
The firefighters performed an aggressive fire attack to get the flames under control.
PHOTOS: Business Fire in Yorktown closes Route 17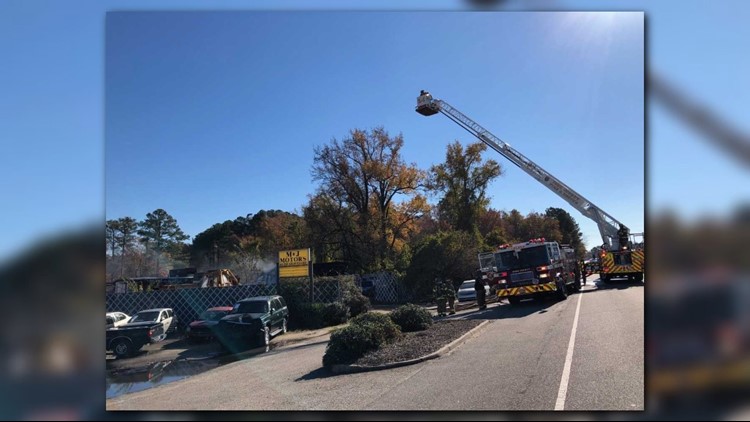 As they worked to get control of the fire, a huge traffic mess piled up on the roadway.
VDOT tweeted that Route 17 south of Victory Boulevard and the Route 17 on-ramp at Byrd Lane were closed due to the response.
Chris Fairbanks, the owner of No Limit Auto across the street, said he saw the flames and smoke before firefighters got there. Fairbanks said at one point he couldn't even get back to his business before the road was closed.
"We came out you could smell it, see the smoke, the flames were really tall," said Fairbanks. "You could feel the heat over here."
Fairbanks is happy the fire didn't spread any further, because he knows it could've ended much worse.
"There's plenty of stuff to ignite over there," Fairbanks said.
The fire is under control and hot spots are being extinguished. The cause and origin of the fire are under investigation. Northbound lanes of Route 17 remain closed.
There were no injuries and the building suffered significant damage.