VIRGINIA BEACH, Va. — Visitors at the memorial site outside the municipal center might have seen a few good boys doing an important job: comforting those impacted by Friday's horrific mass shooting.
Crisis Response Canines has a few dogs at the memorial site offering its services to the community and the families personally impacted.
The nonprofit comprises certified K9 teams that have dedicated thousands of hours visiting cities impacted by a crisis event.
According to the organization, the teams are experienced in psychological first aid and certified to work "effectively in crisis environments supporting anyone affected by mass shootings, large-scale accidents, violence, abuse, tragic death, suicides, terrorism, natural disasters, and more."
The organization has provided support to Orlando, Florida, after the Pulse Nightclub shooting, Parkland shooting at Marjory Stoneman Douglas High School and other tragic events.
PHOTOS: Memorial outside Virginia Beach Municipal Center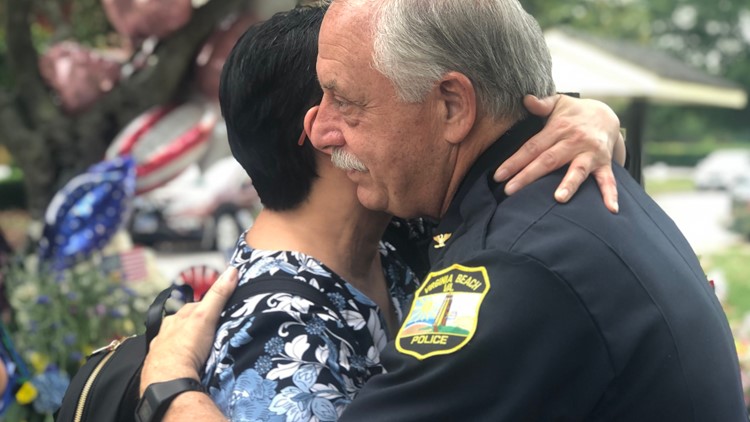 More on the victims and survivors: