HAMPTON ROADS, Va. (WVEC) — Dominion Energy crews are making progress restoring power to thousands of customers across Hampton Roads affected by Michael, spokesperson Bonita Harris said.
As of 3 p.m. Saturday, more than 38,000 residents on the Peninsula and Southside were without power — Virginia Beach had the highest outage number at 9,639, according to Dominion's map.
In total, Dominion had about 600,000 customers through Virginia and northeastern North Carolina affected by Tropical Storm Michael.
PHOTOS: Tropical Storm Michael's impact on Hampton Roads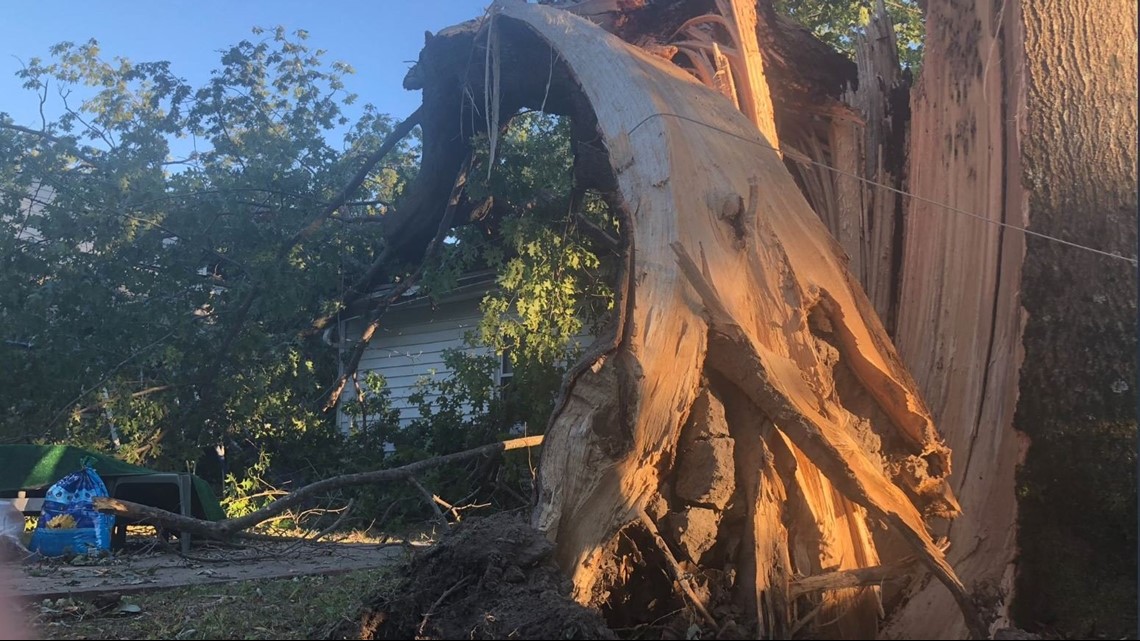 "We're bringing in 200 additional workers today to help wrap up this massive restoration effort, which has become the 6th largest in company history," Harris said in a news release.
The company said in a news release it expects to have the majority of customers' power restored by the end of day Monday.
It also said it was on track in having all schools back in service by Monday morning.
On the Eastern Shore, A&N Electric Cooperative said its restoration efforts are nearing completion with less than 30 customers without power.
About 4,000 customers were without power when Michael hit, the company said.
Crews began restoring power to customers shortly after high winds and heavy rain entered the area late Thursday night and into early Friday morning.
To report an outage or downed power line, contact Dominion Energy at 866-366-4357. To view the Dominion Outage Map, click here.
For A&N customers, call 757-787-9750. Live outage information can be found at www.anec.com.
Follow 13News Now on Facebook and Twitter
► Make it easy to keep up to date with more stories like this. Download the 13News Now App.