CHINCOTEAGUE, Va. — What better way to foster bipartisan unity than the legendary herd of Chincoteague ponies?
A pair of bills introduced in the Virginia Legislature by the Eastern Shore delegation, Delegate Robert Bloxom, a Republican, and Sen. Lynwood Lewis, a Democrat, have put forward an idea that touches Shore residents and many beyond: Making the Chincoteague pony the official pony of the Commonwealth.
It's an idea certainly rigorously backed by the Chincoteague Volunteer Fire Department, which has cared for the herd for generations and launched the drive to bring this to legislators' attention.
"We are grateful to be the stewards and proud owners of the Wild Chincoteague Ponies. Earlier this year, we set out with a goal of making the Chincoteague Pony the Official Pony of Virginia. I am pleased to announce that Delegate Bloxom and Senator Lewis have stepped up to the plate and will present a bill to make the Chincoteague Pony the Official Pony of the Commonwealth of Virginia," the fire department shared in a Facebook post.
Delegate Bloxom shared this with Delmarva Now about his reason for introducing the bill:
"When Gov. Youngkin visited Chincoteague this idea was discussed with me and by members of the Volunteer Fire Department. Sophia Gallivan, a member of the drill team, championed the project and help give background and motivation behind the bill. I am proud to bring this to Richmond and to have the support of the governor and first lady."
Now it's up to fans of Chincoteague ponies to make their voices heard for this noble cause.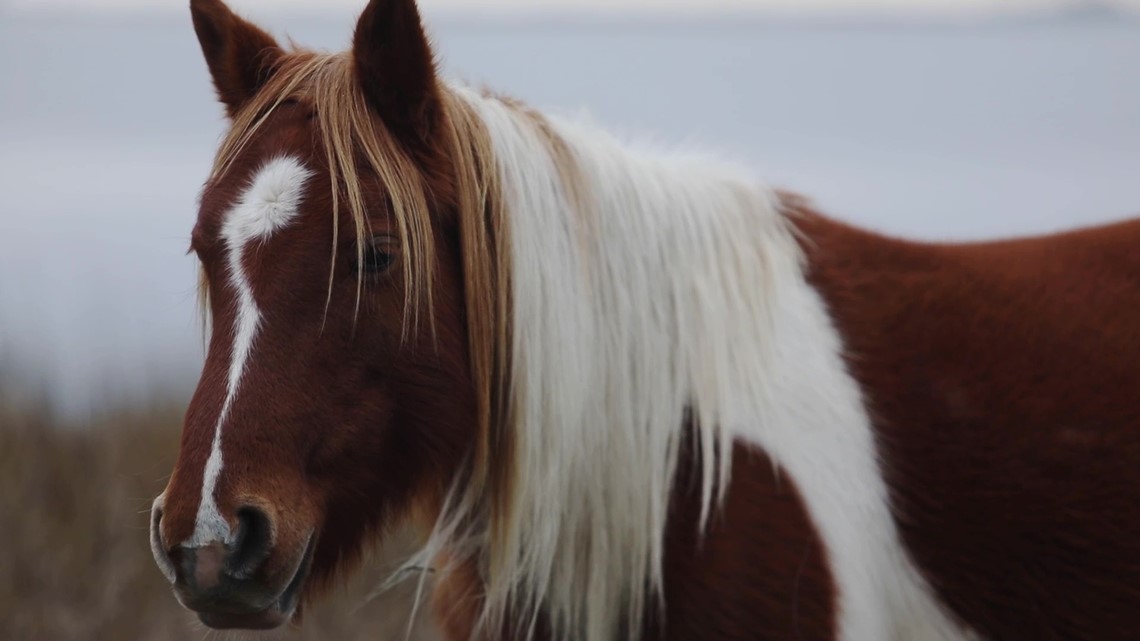 Pony Swim history and appeal
The story of the Chincoteague herd is well-known now, and as the Chincoteague Volunteer Fire Company shared, the famous Pony Penning that has given it worldwide appeal really all began in 1925, and really took off with the publication of Marguerite Henry's "Misty of Chincoteague" in 1947.
"Since 1925 people have been able to buy a wild foal and take it home to train and ride it, often it becomes a part of their family and has a lasting impact on their life," the department stated in its post.
Pony Penning refers to the weeklong celebration in July that includes the pony roundup, swim, auction and swim back, among other events.
Despite two virtual years during the COVID-19 pandemic, the related auction has set records for three years running.
Chincoteague pony lovers were out in force to make 2022 a year to remember with a record total of $450,200 raised from the auction of 63 ponies, including 10 buybacks, according to a tally posted on the Chincoteague Chamber of Commerce and Certified Visitor Center's site.
The Pony Swim itself, which draws all kinds of pony lovers to wade into swamps, climb trees or whatever they have to do to get a glimpse, also returned live in 2022 after two years off.
Through it all the appeal of the Chincoteague ponies has persevered, so as the fire department pleads, "Now please join us in voicing your support for the bill. With your support they will receive this well deserved accolade and yet again they will prove they are here to stay for generations!"