Friday, Northam issued an apology for the picture which featured someone in blackface and somebody in a Ku Klux Klan robe and hood. Although he acknowledged he was in the picture, on Saturday Northam said he wasn't sure that he was, in fact, one of the people in the picture.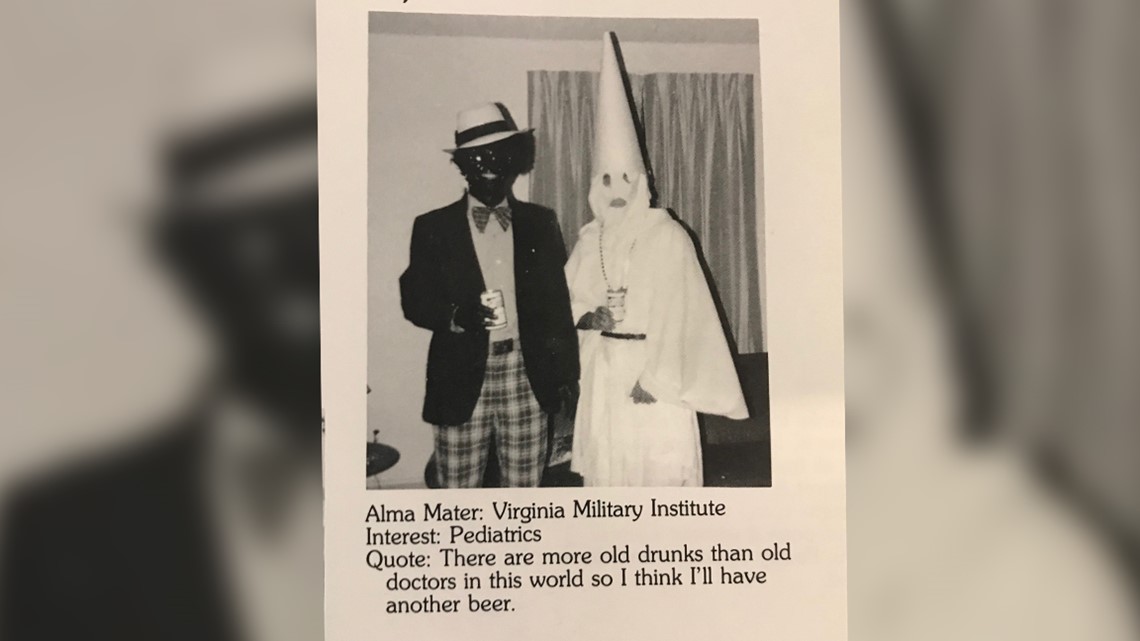 EVMS President Richard V. Homan, M.D. opened the statement he released by saying:
We share the outrage, alarm and sadness voiced by our alumni, the press and many on social media regarding the picture published in the 1984 student yearbook. The picture is shockingly abhorrent and absolutely antithetical to the principles, morals and values we hold and espouse of our educational and research institution and our professions. Racism and discrimination in any form is not acceptable.
Homan added he had no explanation for how that type of picture was able to be published in the past. He promised that EVMS would continue to build a culture of diversity and inclusion.
Therefore, I shall convene urgent meeting of members of our senior management leadership and members of our Boards to address this issue holistically for EVMS. We will, of course, include students, residents, faculty and staff in this work.
Despite countless calls from members of his own party, civil rights groups, Republicans, and many others to resign, Democrat Northam indicated he did not plan to do so.