VIRGINIA BEACH, Va. — This week, 13News Now is taking a closer look at the fentanyl epidemic. Fatal drug overdoses are higher than they've ever been in the Commonwealth.
The big reason why: fentanyl, a toxic synthetic opioid.
Health experts and law enforcement say while so much of the public health focus has been on COVID-19, the drug epidemic is growing out of control.
Fentanyl was involved in 76.5% of all fatal overdoses. During an overdose, doctors say dopamine, the pleasure chemical in the body, begins to flood the nervous system. The brain is overwhelmed and begins to shut down.
According to the Drug Enforcement Administration (DEA), fentanyl in powder or pill form is being smuggled into the United States along the southwest border. Mexican cartels connect with drug dealers throughout the country to filter the drug to every region.
"They're creating a completely new pill that they are marketing as a legitimate prescribed painkiller. It's killing by the thousands," said Norfolk's DEA Resident Agent-in-Charge Patrick Hartig.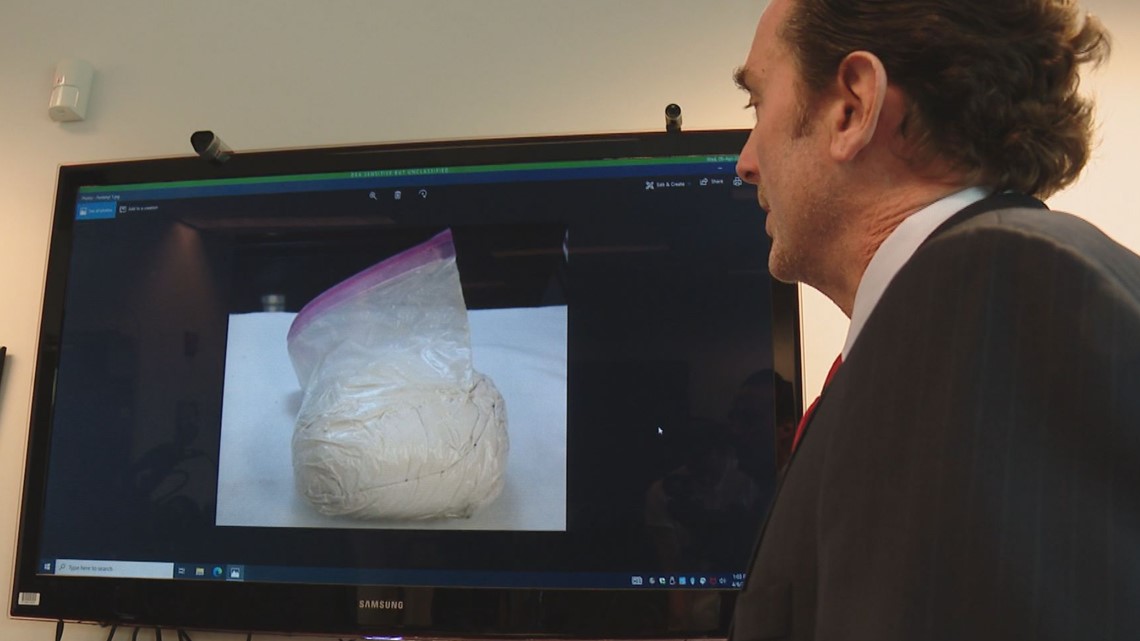 Fentanyl took the life of a 16-year-old girl. Her mom fights for justice.
Virginia Beach mother Shannon Doyle wants justice for her 16-year-old daughter, Makayla. The Ocean Lakes High School sophomore died in January from fentanyl poisoning.
"Every morning, I still walk past and look into her room as if she's going to be there... maybe that will change, but probably not," Doyle said, fighting back tears.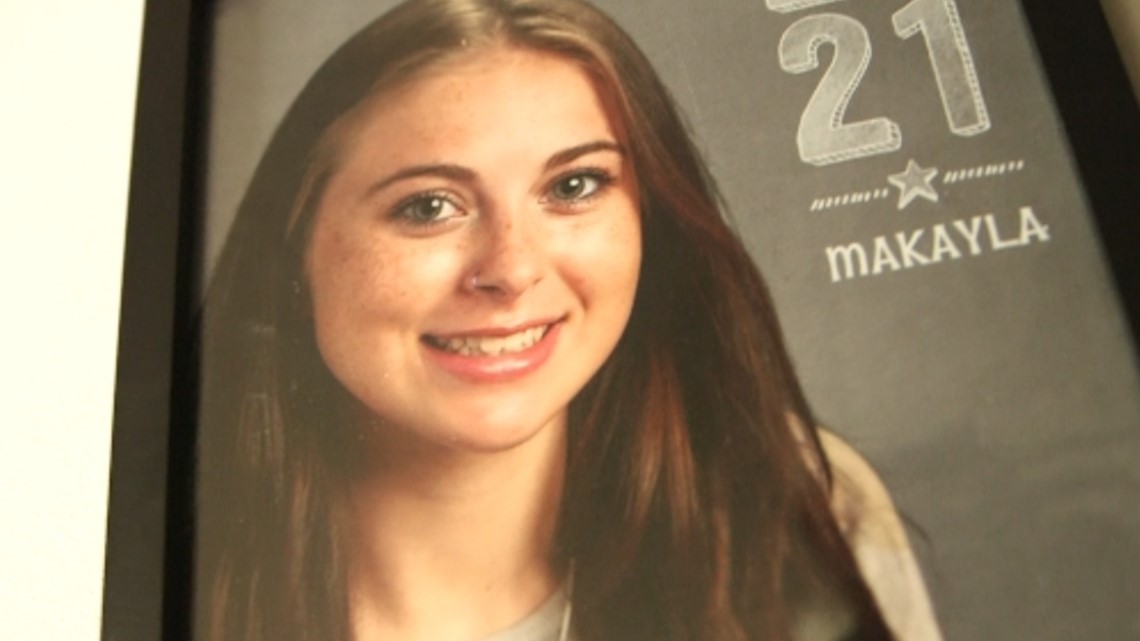 Growing up, Makayla loved gymnastics and competitive cheer. She had dreams of going to college at the University of Virginia and becoming a lawyer.
Drug abuse was never a topic the family shied away from, according to Doyle, who said her daughter was anti-drugs. She suspects that Makayla tried opioids -- perhaps Percocet -- for the first time in December after being pressured by a friend.
The evening before Makayla died, she was dozing off while sitting on the family couch. Doyle made the decision to drug test her the next morning.
But morning would be too late.
"At nine o'clock that morning, I went upstairs to wake her up. When I walked in there, she had stuff coming out of her nose and coming out of her mouth. I shook her and she was stiff."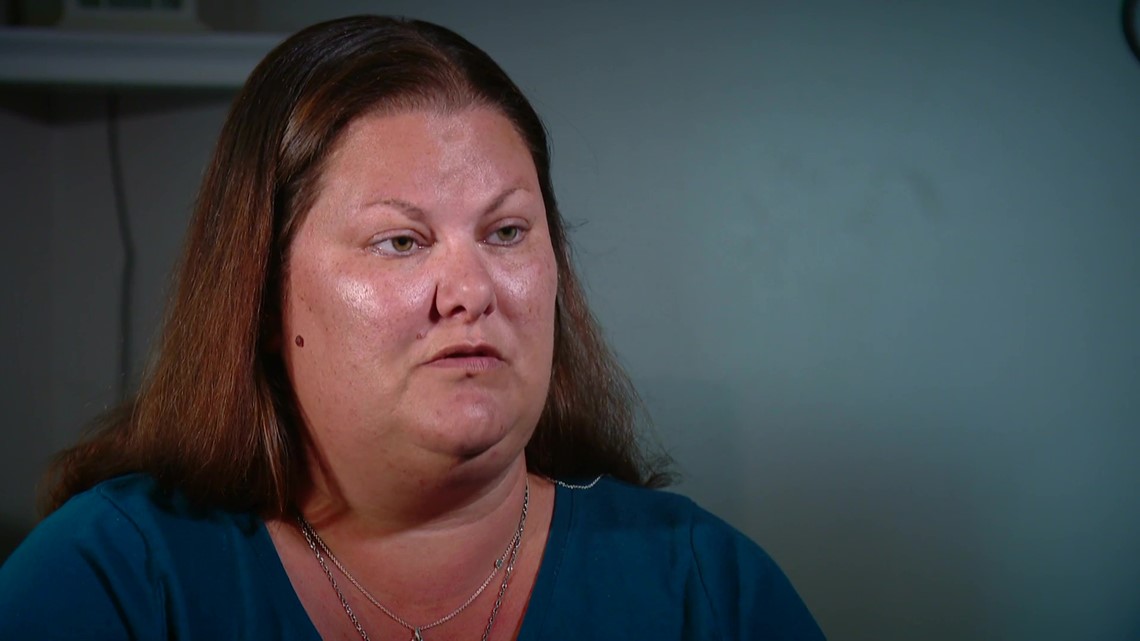 Doyle is working with investigators to find the person who gave her daughter pills that looked like a painkiller, but turned out to be pure fentanyl.
She's already started an online petition to encourage lawmakers to change a law that prevents parents from being able to put their children, 14 years or older, into drug treatment without the child's consent.
"It can't be in vain. I can't change what it is at this point... but I can try to help save somebody else from having to go through this," Makayla's mother explained.
A Long Road to Recovery
31-year-old Sarah Reed of Virginia Beach can finally say she's clean, but she fought an alcohol and drug addiction for about 15 years.
"I can't even count the number of times I've overdosed because I would mix pills with heroin -- multiple pills with heroin to enhance my high."
She said her addiction led to her leaving school. Overdoses landed her in the hospital several times.
"I've had two boyfriends die of drug overdoses. It wasn't until June of 2020, I got clean and really I had no intentions of getting clean then either, I just pretty much lost my mind at that point," Reed said.
Even a DWI crash into a wall didn't shake her into the road to recovery.
Reed said she was to the point where she wanted to die, but she was holding out for one last opportunity to speak to her mom.
After wandering through the streets of Roanoke for a while, where her mother lived, Sarah made it to her mother's house, but passed out shortly thereafter.
"I woke up in the ambulance on my way to the hospital, and that's when I begged them for help. I begged for them to send me anywhere and they did. They sent me to psych ward and from there they sent me to an in-patient program."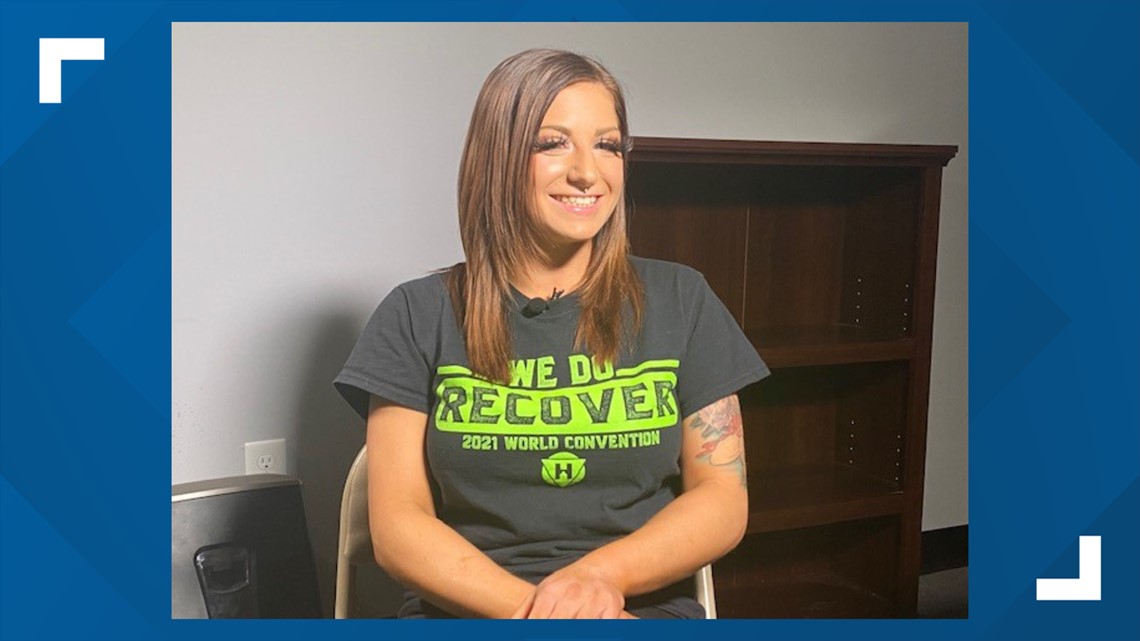 Now, a manager at a Virginia Beach McDonald's restaurant, and helping to run a home for recovering addicts where she lives, Reed hasn't looked back.
"I can function correctly. I can think straight and I'm receiving blessings from my recovery."
"We have so many people that are getting better," said Dr. Paul Hardy, the center's executive director.
The center provides individual and group counseling for people of all ages who are struggling with addiction and compulsive behaviors.
Isolation due to the COVID-19 pandemic has led to increased addiction challenges, and so has the prevalence of fentanyl, according to Hardy.
"That lethal dose that can be in that one little bit of marijuana, or one little bit of cocaine that's got it mixed in, it can take your life instantly," he said.
Hardy, who's been treating addicts for 50 years, said treatment is the key. Getting them in the door is the first step, and eventually, people come on their own.
"The conclusion many of our people get to when they really want to get treatment is they say, 'Look, this time I'm not doing it because someone told me to do it. This time I'm doing it for me.'"
For help with drug addiction, you can contact: