WILLIAMSBURG, Va. — The College of William & Mary plans to erect a memorial to people who were enslaved at the centuries-old school in Virginia.
According to the university's website the memorial is designed to evoke a hearth and serve as a meeting place to reflect on the past.
The design was announced Friday and is the latest endeavor by the university in Williamsburg to research and publicize the role slavery had played there.
The winning entry is called "Hearth." It was designed by 2011 William & Mary graduate William Sendor. He now works at an architecture firm in North Carolina. He said he was struck by the role of fire in the enslaved community.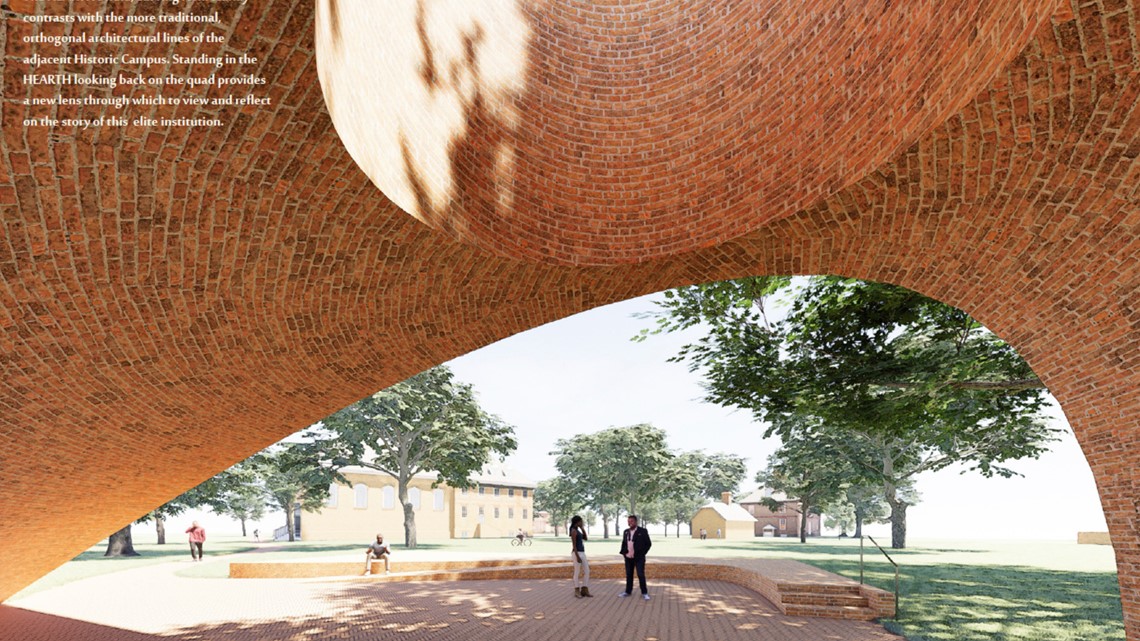 Salimata Sanfo is a freshman at the college. While she thinks the memorial is a great step forward, she believes the university can do more.
She's part of a student committee trying to change the names of some of the residence halls on campus. She said some of the individuals the halls are named after supported the idea of slavery.
"You can't honor slaves and their owners," Sanfo said. "Maybe we should tackle those issues at the same time."
The memorial is part of the college's ongoing efforts to recognize the contributions of African Americans to the university.
In 2016, William & Mary renamed two residence halls in honor of African Americans instrumental to the university's history. Last school year they commemorated the 50th anniversary of its first African-American residential students with several events, including hanging a plaque dedicated to those three women.
In 2007, the Student Assembly passed a resolution calling for the university to research its role in slavery and create a memorial to honor those slaves.
In 2009, the Board of Visitors established the Lemon Project, revealing much about those individuals.
Sanfo said it's all about how it plays out in the end.
"Our school has produced great leaders. We should honor them and not the ones who have a legacy of oppression," Sanfo said.
You can read more about the memorial here.