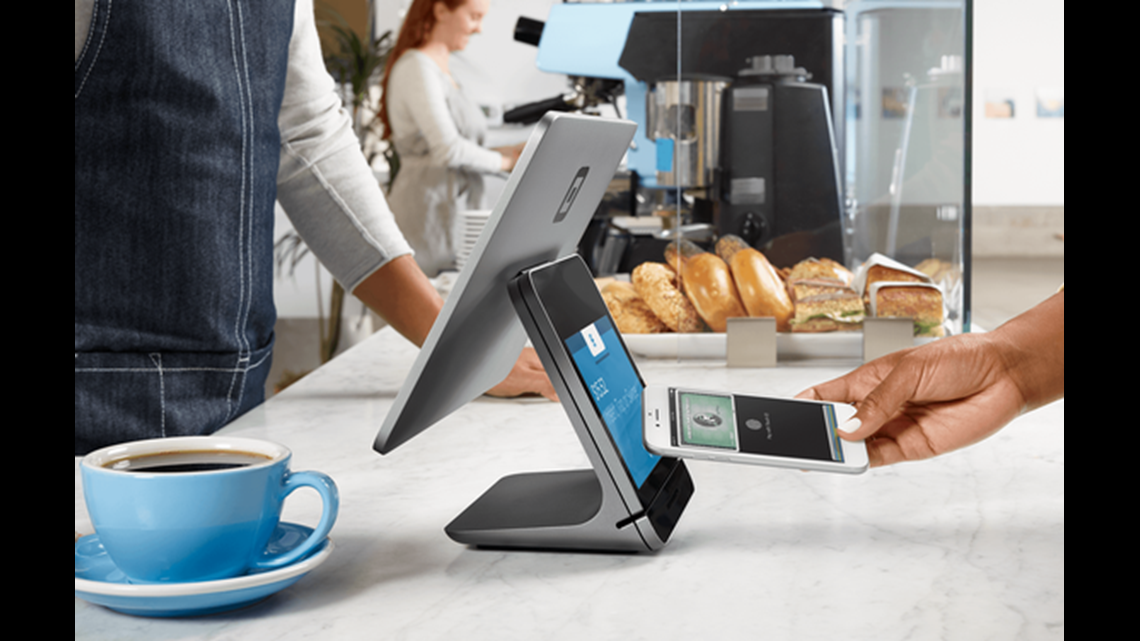 Starting your own business takes a whole lot of guts, optimism, and passion. Not to mention a ton of hard work and the need to pinch pennies anywhere you can. The Kauffman Foundation, a nonprofit that supports education and entrepreneurship in Kansas City, says it also takes a healthy dose of cash: The new average investment needed to get a company off the ground is around $30,000.
Thankfully, there are a few genius tech hacks that can save money, time, and sanity.
1. Repair, don't replace
Just about everyone needs a fast computer these days, but arming employees with the latest models can be a real budget breaker. While the newest ones are too expensive, second-hand or older notebooks can be painfully glitchy and slow. One inexpensive hack for this is a USB flash drive called Xtra-PC (prices start at $35) that plugs into — and speeds up — aged PCs or Macs.
"I've been a consultant for 13 years, and a big mistake a lot of (small and medium-sized businesses) make is to replace perfectly good computers. Not only is this unnecessary, but it also creates a lot of e-waste," said Ron Forseth, CEO of Forseth Development, Inc. in Colorado Springs. "Most companies need their machines to run at maximum speed and efficiency, and Xtra-PC can prolong the life of a computer by about five years."
Another option is to call-in quick help nearby. Aaron Watkins, founder of the Sacramento-based STEMtrunk toy subscription rental service, discovered a quick tech fix recently when his team needed a bevy of iPhone battery-replacements. "As an entrepreneur, your phone is your life. I called a service called Puls to fix our phones. These guys came to me within 24 hrs of me needing it, replaced my phone screen and battery in under an hour, and cost less than the Apple recommended vendors (who had appointments days out and wanted to keep my phone overnight)," Watkins said.
2. Go gig economy
Outsourcing quick tech help isn't the only way to save money. Whether you're getting a small business off the ground or sustaining a decades-old family enterprise, hiring staff has to be done very, very carefully. If you're trying to minimize costs, the "gig economy" might just save you a bundle on everything from developers, designers, and finance experts — to people who write blog posts, translate, and even run errands for you.
Some of the top picks include; Upwork, Toptal and Guru for helping find people with the skills many small businesses need. For fast and cheap help with just about everything else, there's Fiverr, and for more specialized branding and design, several people recommend 99Designs.
"99designs connected us with a terrific designer who was a perfect fit for our needs and nailed our brand aesthetic in a fraction of the time. Using 99designs was a big time and money saver," Dave Pributsky, founder of 2920 Sleep, wrote in an email.
3. Get a virtual personal assistant
The days of a business owner yelling out of the office door to tell the secretary to schedule an appointment went out with bell bottoms, and today it's just as easy to use Siri, Alexa, or Google Assistant to handle it.
No matter what platform you favor, these digital helpers can schedule reminders, keep lists, and look up phone numbers or other information as soon as you ask for it. Even if you don't find these assistants all that helpful in your personal life, you'll be surprised at how much they can help streamline day-to-day small business tasks. Schedule this, delete that, search my email for whatever — it's a dream come true for a scatterbrained business owner just trying to keep it all together.
Gmail deserves a special nod here. "The new Gmail is amazing," said Nick Desai, co-founder of health startup Heal. "It integrates calendar and email on the same page in a powerful way and makes search better. That power eliminates the need for someone to do my scheduling."
4. Embrace social media and DIY ads
Several small business owners also rave about advertising and selling on social media platforms. Facebook, Instagram and other apps give you a direct line to your customers, as long as you know how to reach them.
Facebook Business lets you build a social hub for your company for free. You can set your hours, post updates and tell your followers about sales and promotions. Customers can review your business and help bring in new business with word-of-mouth advertising. Similarly, Instagram Business works a lot like its Facebook sibling, letting you create a social presence for your company within the app. You can also post stories and photos to build a conversation about your products or services, and give potential customers a behind-the-scenes look at how your company is growing.
How much does this all matter? Quite a bit, actually. "With one click, our audience can learn more about our products and go directly to our site," said Shari Lott, Founder & CEO of spearmintLOVE. "Reducing search time and clicks improve conversion and revenue. When we launched Instagram Shopping, we experienced a 25% increase in traffic and an 8% increase in revenue attributable to Instagram Shopping."
"Technology is the equalizer for small businesses on a budget to contend in the marketplace, said Natasha D. Oates, Founder of UpRetreats.com therapy and life-coaching in North Carolina.
Jennifer Jolly is an Emmy Award-winning consumer tech contributor and host of USA TODAY's digital video show TECH NOW. E-mail her at jj@techish.com. Follow her on Twitter: @JenniferJolly.