JACKSONVILLE, FL (WTLV) — Family members have identified the woman found dead in a home on Jacksonville's Northside on Monday.
Washington has three children, a family member told First Coast News. Investigators have not released the cause of death, but said foul play is suspected. There is also no suspect information.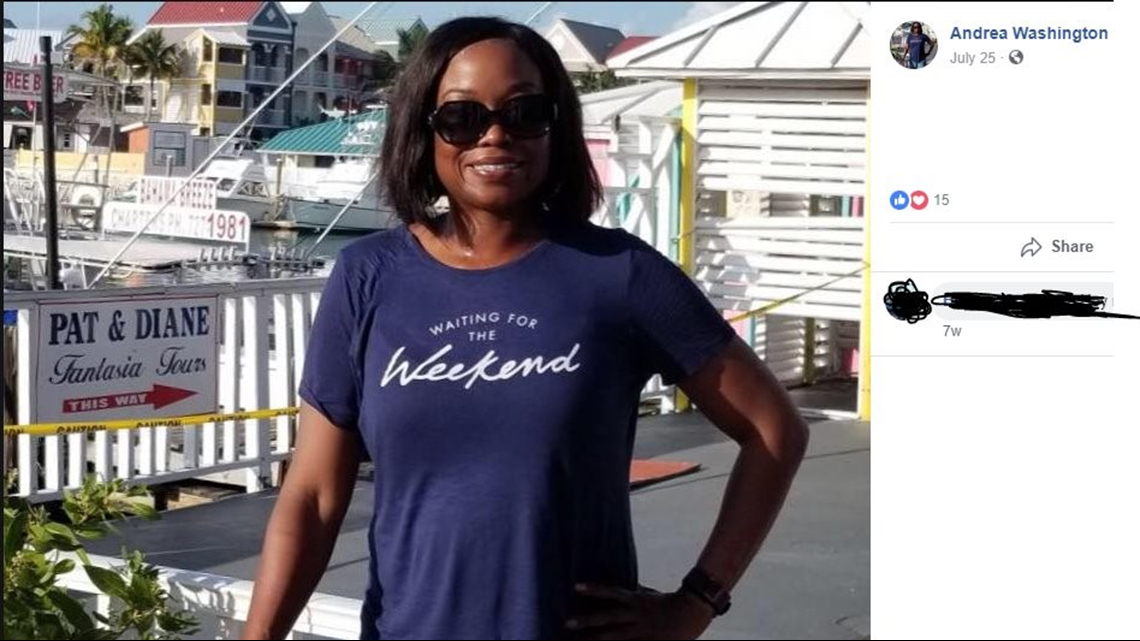 A family friend told First Coast News that Washington just got pinned Friday for Navy Chief Petty Officer. According to her Facebook page, she's a gas turbine mechanic at U.S. Navy.
About two weeks ago, a Duval County judge granted Washington a protective order because of domestic violence at her home.
According to the Sept. 4 order Washington reported days earlier that she was pushed to the floor of her home, kicked in the stomach, chased and had a gun pulled on her by a man she was living with. She said the fight occurred because she asked the man if he was going to help pay the household bills. The man also reportedly kicked a hole in her bedroom and closet door, destroyed her iPad and took her keys to her vehicle and mailbox, according to court documents.
Washington was supposed to appear in court regarding the protective order Monday, according to the documents.